At the Animal Rescue League of Berks County, Pennsylvania, there is a program that will absolutely melt your heart. Animals at the shelter can get lonely, so that's why they created the Book Buddies! program. Children can go to the shelter and sit down with a kitty and read to them. Not only does it give the kids practice at reading, but it also gives the cats a companion for an afternoon.
Children in grades 1-8 who are able to read at any level are welcome. "The program will help children improve their reading skills while also helping the shelter animals. Cats find the rhythmic sound of a voice very comforting and soothing," the shelter wrote.
And it's obviously that the cats love it.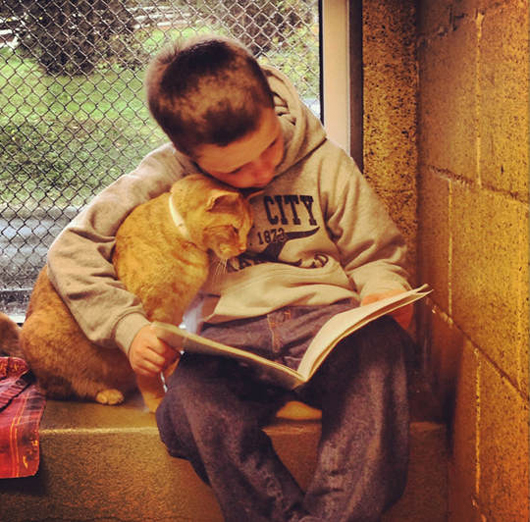 A tabby snuggles with Colby as he reads "I Will Love You Forever."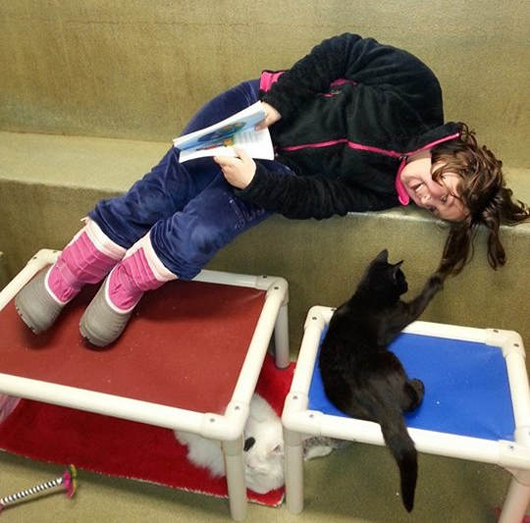 An energetic kitten is happy to have company.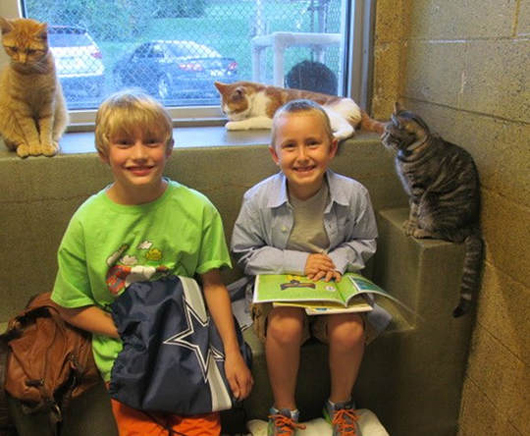 Two boys, Sam and Ben, are excited to join the Book Buddies program.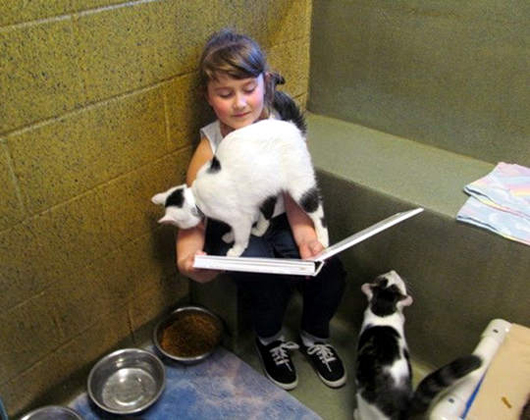 Cassandra is welcomed by two very excited kittens.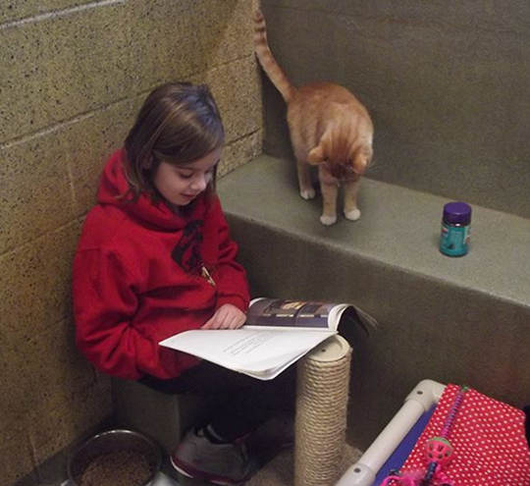 Reading to the animals does so much good for everyone involved.
Just getting facetime with a loving child can show these lonely animals what it would be like to be in a home.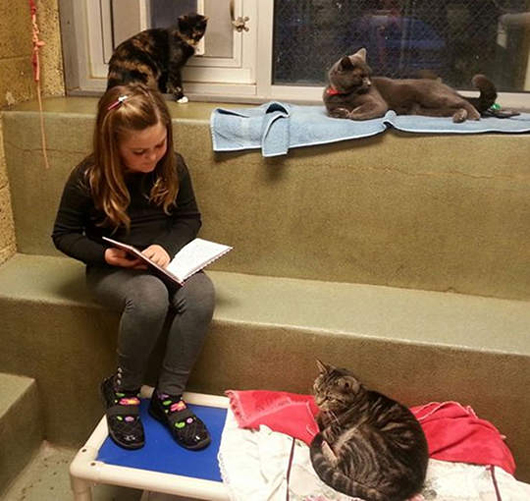 And the kids can learn how to bond with animals ... all while they practice their reading.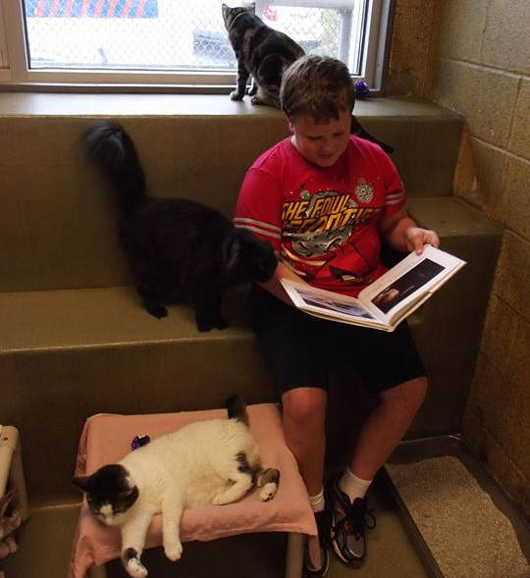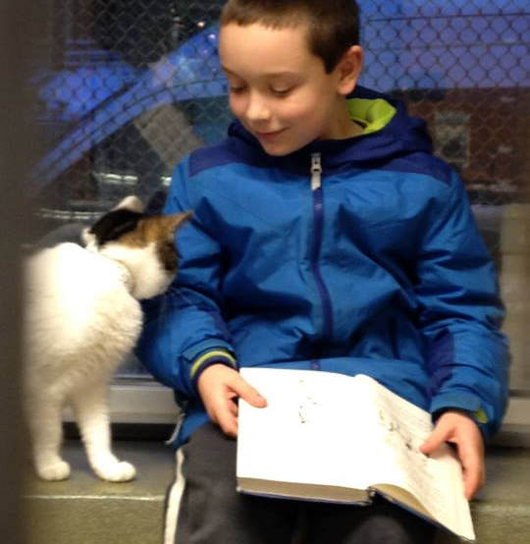 This program is such a wonderful idea. To learn more, visit the Book Buddies site!
Children and animals are two innocent and beautiful gifts from the Lord. Seeing them interact like this is such a blessing. They are wonderful parts of life. :)
(via Love Meow)