Kind Strangers Saved A Woman's Cat AND Helped Her Out After Someone Tried To Take Advantage Of Her In Her Time Of Need!
Russell is a miracle cat.
One year ago, his house burst into flames, and he was trapped inside. His owner, Leta May Strickland, thought he was lost forever.
But four days later, a miracle happened!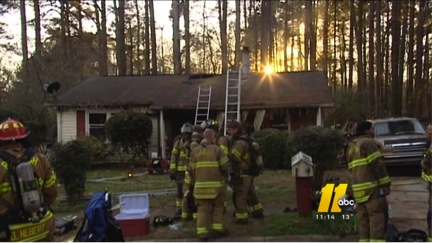 From out of the rubble, Russell appeared crying—barely alive and badly burned.
"A man told me that one of the cats were out there and was hurt. He heard them crying," Leta May said.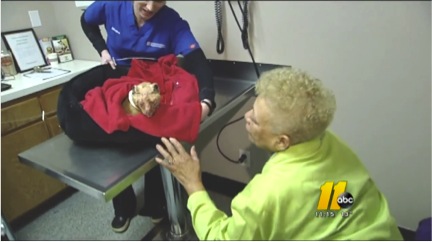 Leta May rushed Russell to an animal emergency hospital not knowing if he'd survive. He was in really bad shape.
"He was burned over the majority of his body, his ear tips were completely burned off," Megan Maus with Raleigh's Animal Emergency Hospital and Urgent Care said.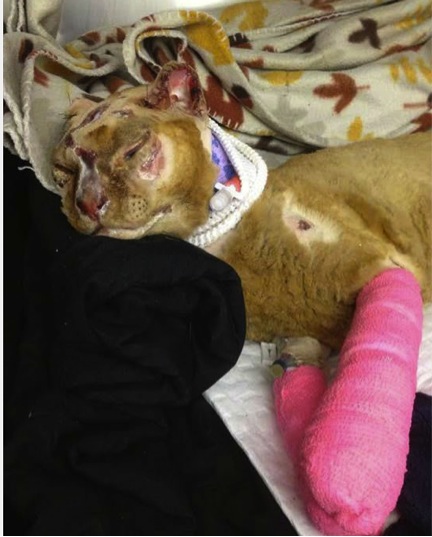 Russell needed expensive surgeries to save his life, but thank God, the kind people at the hospital weren't worried about the money.
"We had decided with the Strickland family when they had brought Russell in they had just lost everything. They were upfront with what they were going to be able to do financially," Maus said. "So, we made the decision as a staff, as a hospital, that we are just going to figure something out and we will do what Russell needs."
After hearing about Russell on TV and online, he became kind of famous, and kind strangers from all over the world began sending donations to pay for the care needed to save Russell's life.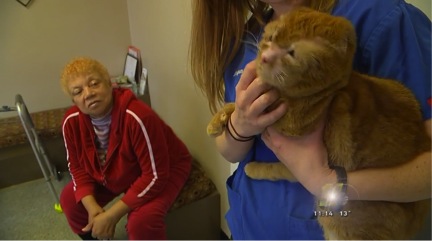 "We had these massive following, tens of thousands of people. We were getting cards and letters. A young girl named Bella sent in her tooth fairy money," Maus said.
Leta May visits Russell in the hospital regularly, and can't wait for him to come home with her.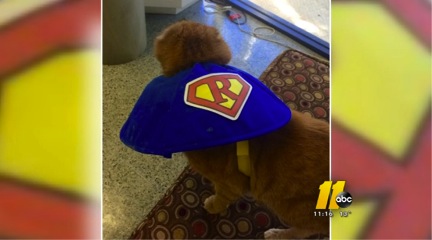 The good news is, that Russell is recovering nicely and should be released soon. The bad news is what happened to poor Leta May AFTER the fire.
You see, after surviving a terrible house fire and nearly losing her beloved pet, Leta May was the victim of an apparent scam!
She hired a contractor and paid him more than $24,000 dollars to get started making much-needed repairs to her badly damaged home.
"Every time I gave him money, he said that's not enough, I need more money," she said.
Leta May continued to pay the contractor, but began to have doubts as to whether the work was being done properly.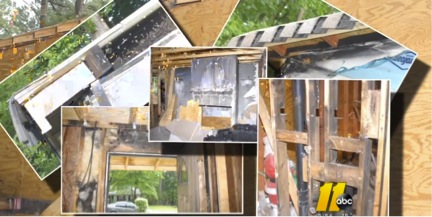 "They were putting all that burnt stuff up," she said. "He told the inspector he had done 50 percent of the work and he hadn't done anything inside the house."
A home inspector confirmed Leta May's worst fears. The contractor she had hired was unlicensed, and had only done 10 percent of the work, despite nearly $40,000 of insurance money having been paid to him!
Leta May didn't know where to turn for help, so she went back to the TV station that had helped her in her time of troubles with Russell's bills. They were able to get her help dealing with the insurance company and getting her house repaired.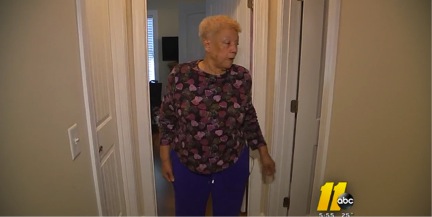 Leta May fired the contractor and demanded she get her money back. She still hasn't seen the contractor or gotten any of the money back from him, but a new licensed contractor stepped in and finished the work. The insurance company has paid him for a job well done.
"I'm so glad we are back in our house," she said.
Now the only thing missing is Russell, but his vet says he should be all set to join Leta May very soon!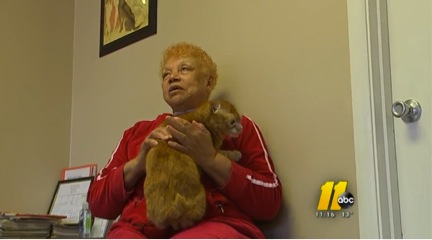 Thank God for the generosity of strangers who stepped up to help Russell with his life-saving surgeries, and who helped out Leta May so she could get back in her house! Whenever we are struggling with the difficulties of life, it is so good to know we have a loving God who loves us and will make sure we are cared for.
Watch Russell's Road To Recovery Here:
See Leta May's Fight To Get Her Home Repaired Here:
Credit: ABC11
Here is another miracle cat who survived a near death experience.