This is one story that will restore your faith in humanity! Day to day, we forget that terrible things are happening in the world. We go about our days like nothing is wrong. But special children, like Miss Vivienne (or Vivie) Harr of Fairfax, California, know better. And Vivie wanted to make a difference in the world and help people.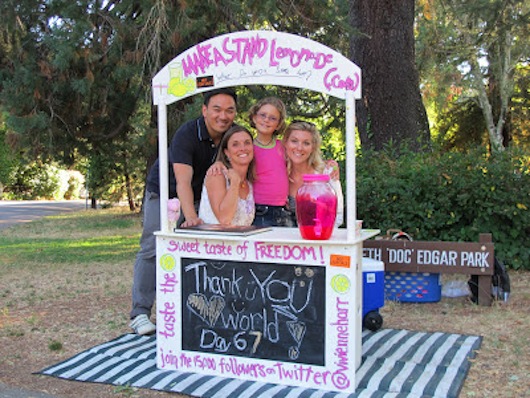 Vivie wanted to take a stand against slavery. She was inspired after seeing many articles on slavery - especially one featuring by Lisa Kristine, a photographer. Vivie was completely moved when she saw two Nepalese children carrying huge rocks on their backs.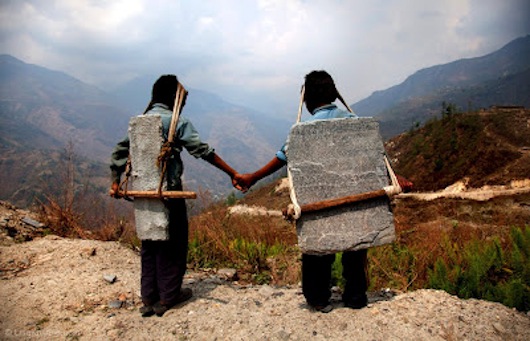 Because of her enthusiasm, Vivie was able to gain thousands of supporters from the local and worldwide community. She raised over an unbelievable $50,000 dollars in just under two months.
The little girl's project went viral after Nicholas Kristof, a New York Times columnist, tweeted about @vivienneharr and #MAKEASTAND LEMONADE. She has also appeared on BBC and Yahoo. Word about her desire to help other children in the world was spreading like wildfire.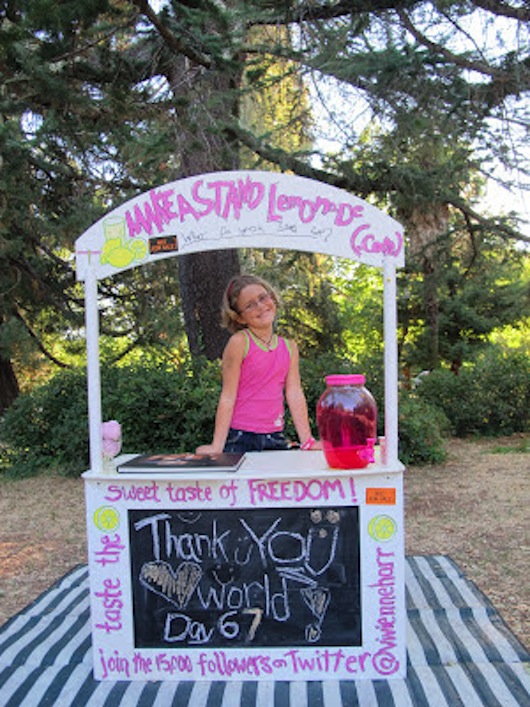 But how did she raise the money? Well, she did what all children do: she sold lemonade. Vivie set up shop and was determined to sell her organic, free trade, homemade lemonade every day until they raise $150,000 to free 500 slaves. All of the proceeds go to NOT FOR SALE, a non-profit organization that re-abolishes slavery around the world.
People - especially children - like Vivie make this world a better place. She is such an inspiration!