When 12 year-old Vadim Veligurov found an abandoned baby sparrow, he took the little girl under his wing. Ever since then, the little boy and his sparrow have been inseparable.
Vadim named the baby bird Abi and he began to nurse him back to health, ever keeping his eye on the sparrow.
He found the abandoned female baby bird back near his grandmother's house. He nurtured her soon after she hatched and hoped she would return to the wild.
However, instead of flying away, Abi decided to stay with her best friend and father.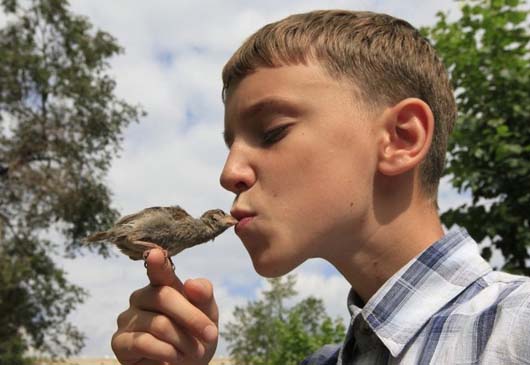 The little sparrow loves to sit with Vadim, eat with him and will even give him kisses.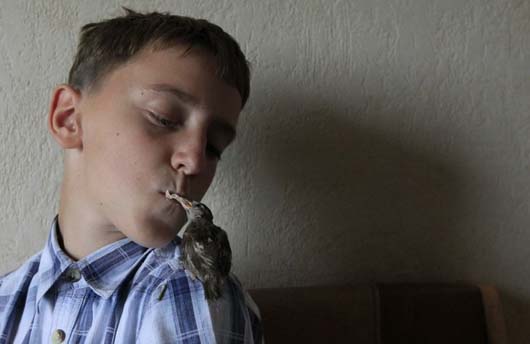 Vadim plans to take Abi with him wherever he goes. They are family now and he is intent on making sure his little girl grows up properly. This little boy's heart is about ten sizes too big for him. :)
(via metro.co.uk)