Larry Swilling is a husband that has been married to his wife for over 55 years. He loves her so much, he has been walking throughout South Carolina with a sandwich board around his neck, begging for a new kidney.
Sue's health was failing fast and they couldn't find a donor for her, so Larry began asking the masses for help. Day in and day out he worked to find her a kidney... and finally his wish was granted.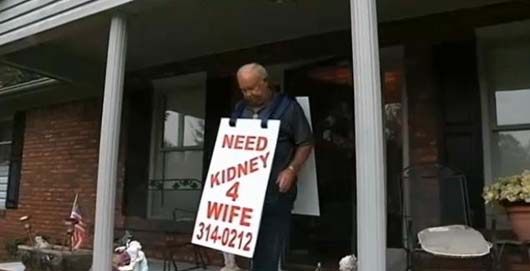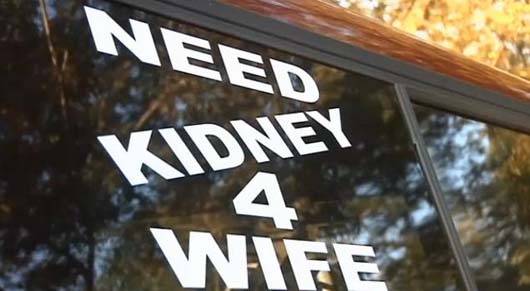 A donor has finally stepped forward, possibly saving Sue's life. If tests go well on the volunteer, then surgery on the 76 year-old could take place within a week.
"I knew it was going to happen, because I know Larry," said Sue. Her husband never gave up on her.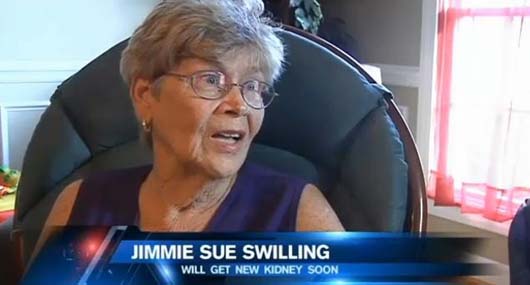 Marriage is a life-long commitment, one you are committed to through sickness and in health.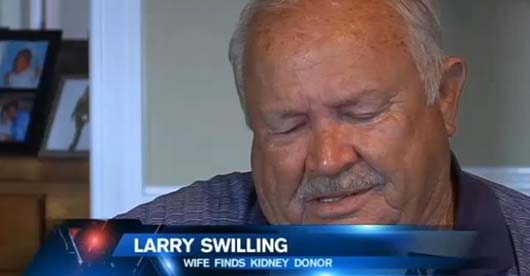 Larry never left Sue's side... and he was so dedicated to bringing her back to health, they might just have been given a miracle.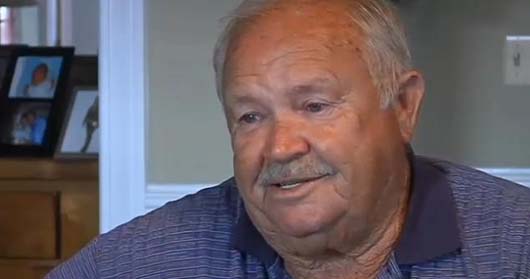 May the Lord watch over and bless this loving couple; Larry has worked so hard to save his wife's life and we pray his efforts were truly successful!
Watch the original video here: Man Does Anything for Dying Wife
(via nydailynews.com)