George Johnson hadn't cut his hair in 30 years, and to him it was for good reason. George is a 66-year old Jamaican man who had become a Rastafarian. His religion caused him to believe that a former Ethiopian Emperor (Haile Selassie) was god. Regular marijuana use was encouraged, but alcohol wasn't, nor was eating meat. George took a serious vow to never cut his hair, so he wore his hair in dreadlocks for three decades.
But George felt that something was missing from his life. So he attended an evangelistic tent meeting one day, his eyes were opened to the truth that he had been searching for.
George gave his heart to Jesus and he wanted to make his transformation known by being baptized
"For 60 years I have been in the dark," he said. "I heard the evangelist preach. My eyes were opened. The good news filled my heart. I found my church, and I am not leaving it!"
George was overwhelmed with emotion and choked up when he said, "Nobody forced me to be baptized. No woman seduced me either. I hear them saying that Haile Selassie is God, but my God created the heavens and the Earth."
George welcomed Jesus into his heart, but like many of us, that was just the beginning. Jesus began to work on George's heart to clear away things that may have been a hindrance to his growth in God.
It wasn't easy at first.
You see, the local pastor, wasn't certain if George was ready to be baptized just yet. Before a Sunday service, the two had a conversation.
"I went to the tent early, at about 6:30, to get acquainted with the candidates presented by the Bible instructors," the pastor said. "George was shown to me as a prospect sitting in the front seat of the tent, waiting for his baptism. I asked the Bible instructor if there was any discussion with him about his hair, and I was told, 'No.'"
So the pastor ask George about his former religion.
"I asked him if he was a Rastafarian or if his locks were just a hairstyle," the pastor said. "He told me he was a Rastafarian and was hoping to go back to Africa, where his forefathers are from. He said that he had taken a [serious] vow, and his hair was his covenant, and it should not be cut."
The pastor realized that George just needed more time. The pastor didn't want to deny George the chance to be baptized, though, so they set up a meeting for the next day to have a Bible study instead.
But Jesus was working more quickly than that in George's heart! So that same night, George heard another evangelist preaching, and George suddenly disappeared from the tent.
Then he came back in and jumped in line with the other baptismal candidates, but this time, there was something very different about George.
"Who is this man?", asked the pastor.
"I didn't recognize him, nor did anyone else," the pastor said. "So I asked an Elder to check who he was. To our astonishment, it was George! He had gotten a haircut, a clean shave, and was ready for baptism."
George was a new man inside and out! He was completely unrecognizable even to those who had just seen him!
"We all couldn't believe what had taken place," the pastor said. "You see, at that time of the evening, most barber shops are closed. But George found someone to cut off his dreadlocks just in time to be baptized."
Because George was so determined to get his haircut to shed off his past, the pastor was now sure that George was willing to give up his life for Jesus. George was ready to be baptized.
"When I listened to the sermon that Sunday night, I reflected that I had been in the dark all these years," he said. "I couldn't wait another day. I wanted to be baptized now. After hearing all that good news in the Bible, I realized that I needed Jesus now. That is why I cut off my hair."
Now the pastor knew that George was serious about the Lord, "There was nothing I could do. The man wanted Jesus so badly that he went and cut off his locks," he said. "The cutting of the hair for me was a public statement that George may not know much, but he knew that God wanted him. I could not deny him baptism."
George would do it all over again if he had to.
"Even if I had to cut off my hand to accept Jesus Christ as my Lord and Savior, I would do it," George said with a clean shave at his baptismal.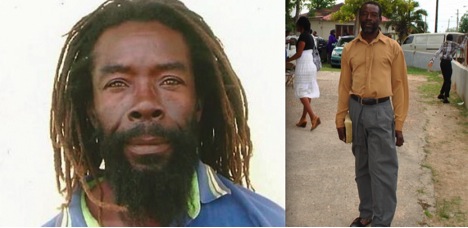 And here's a truly beautiful ending to this story . . .God used George's testimony to touch the hearts of so many others. Several people were saved after hearing what Jesus did for George…. and they too were baptized. WOW!
This 3-year-old is moved to help other kids. She's loving them like Jesus would!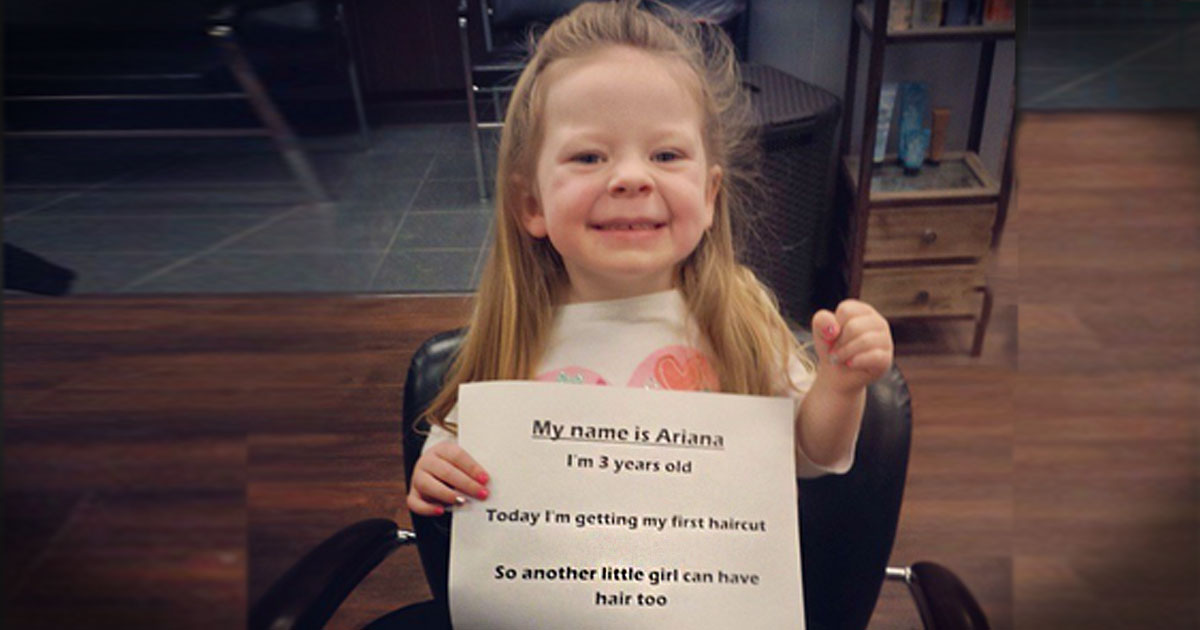 Source Link: Adventist Review
Here is another beautiful story of a little girl donating her hair!