A Prayer To Remember
Wedding day traditions are beautiful. For example, the groom shouldn't see the bride the day of the wedding before she walks down the aisle. And the groom should never see the dress before the big day. Love those little traditions. Well, here is one that all couples should implement as another tradition. Praying together!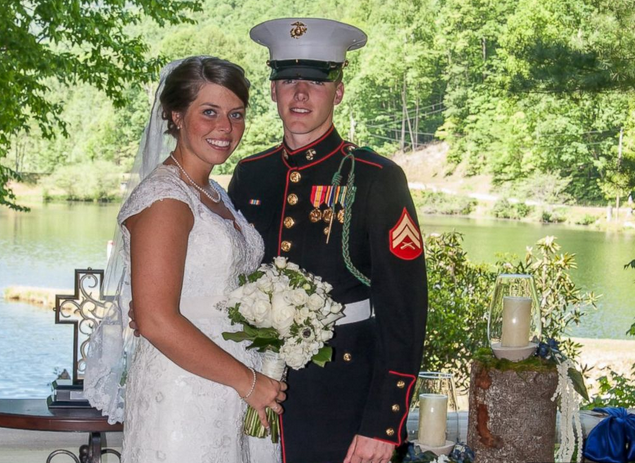 U.S. Marine Corps Cpl. Caleb Earwood, just 21, wanted to be sure that they asked God for His guidance and wanted to thank Him for all of their his blessings BEFORE they walked down the aisle.
So in keeping with the other beautiful traditions, Caleb asked if they could find a way for him to PRAY with his bride-to-be before the ceremony without seeing each other.
This is what friends and family came up with.
Maggie, only 22 years old herself, was in a separate cabin preparing for the ceremony. She was asked to extend her hand around a corner to hold Caleb's for a moment of prayer. Again, keeping their eyes closed while Caleb prayed aloud for God's blessings and guidance.
"We were about to take our first steps in life together, and we didn't want to take another step without it being in God's will," Caleb said. "I prayed to God for my beautiful and intelligent wife (to be) that he blessed me with and the amazing family I was marrying into."
Maggie was speechless and so incredible proud of the man she was about to marry.
"It relieved me to know the person I was getting ready to marry felt the same way about God," Maggie later said.
Maggie claimed that hearing her husband-to-be pray for them "put her at ease."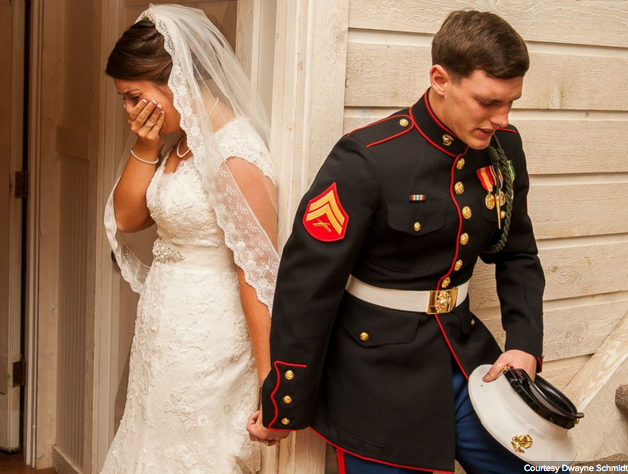 The wedding photographer, Dwayne Schmidt, did a wonderful job capturing the perfect moment when these two, beautiful, Children of God, came together before God Himself for guidance and wisdom.
"As soon as their hands touched, Caleb started getting emotional. The whole room was full of emotion," Schmidt said. "I tried not to cry and focus on what I was doing."
The couple, who is currently on their honeymoon, will return to Camp Lejeune, North Caroline where Caleb is stationed.
Father God, we lift up to you Caleb and Maggie. May you place a hedge of protection around them and may they seek your will and guidance - TOGETHER - for years to come. May THEIR actions be a testimony that can be used to glorify YOU throughout all social media. AMEN.
This groom's mom couldn't dance, so he did this...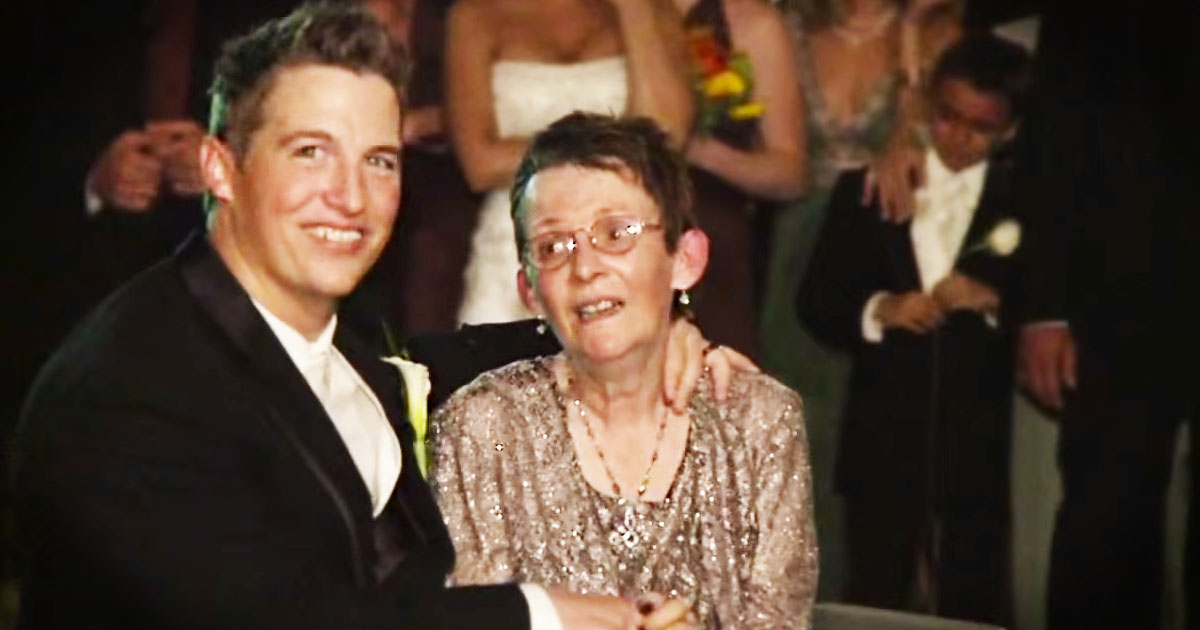 HT: GodUpdates, Dwayne Schmidt Photography
This bride gets a miracle after a deathbed wedding!