During the Venetian Festival in Northern Michigan, a member of the US Marine Corps did something so heartwarming for the whole town to see.
During the festival's 5K, Lcpl Kerr decided to run the race wearing heavy boots and carrying a ruck sack. His fellow Marines finished minutes before him. They started to worry that the boots and sack slowed him down or hurt him. They werer about to go searching for him along the route when they saw him make the final turn, running alongside a small boy.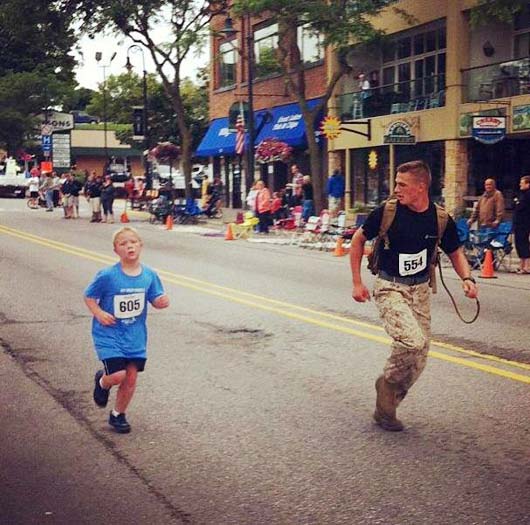 The little boy had gotten separated from the group he was running with, so when the Marine ran by he asked him, "Sir? Will you please run with me?". T
For the rest of the course, the Marine encouraged the boy to keep running and gave him the motivation to finish. At the end of the course, the boy finally met up with his party who were elated to find out that he wasn't alone.
To be a hero, you don't have to be in battle and one Marine in Michigan knew that. :)
(via lite987.com)