When a Colorado mom packed Oreo cookies in her 4-year-old's lunch box, she never expected any problems. But to Leeza Pearson's surprise, she received a terse note from her daughter's preschool, scolding her for the choice. Outraged by the lunch-shaming, Leeza is not alone in feeling as though the school's reaction was completely over the top.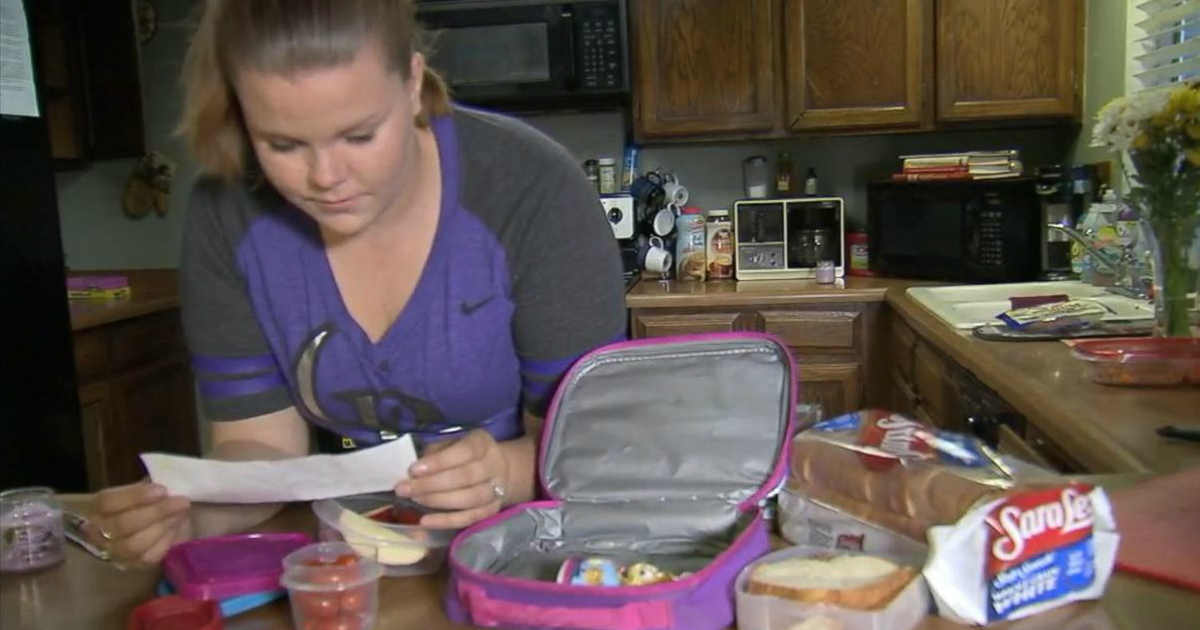 School's Note After Mom Packed Oreo Cookies

Leeza always tries to pack her 4-year-old daughter, Natalee, a balanced lunch. But on one Friday, the mom packed Oreo cookies along with a sandwich and string cheese. It's certainly not the norm for the lunches she sends. But since Leeza was due for a grocery trip and out of fruits and veggies, she didn't see a problem with packing a special treat.
RELATED: Teacher Reads A Note From A Student That Has Her In Tears
But when Natalee got home that day, a note inside her lunch from the preschool shocked and outraged Leeza.
The note read:
"Dear Parents,

It is very important that all students have a nutritious lunch. This is a public school setting and all children are required to have a fruit, a vegetable, and a healthy snack from home, along with a milk. If they have potatoes, the child will also need bread to go along with it. Lunchables, chips, fruit snacks, and peanut butter are not considered to be a healthy snack. This is a very important part of our program and we need everyone's participation."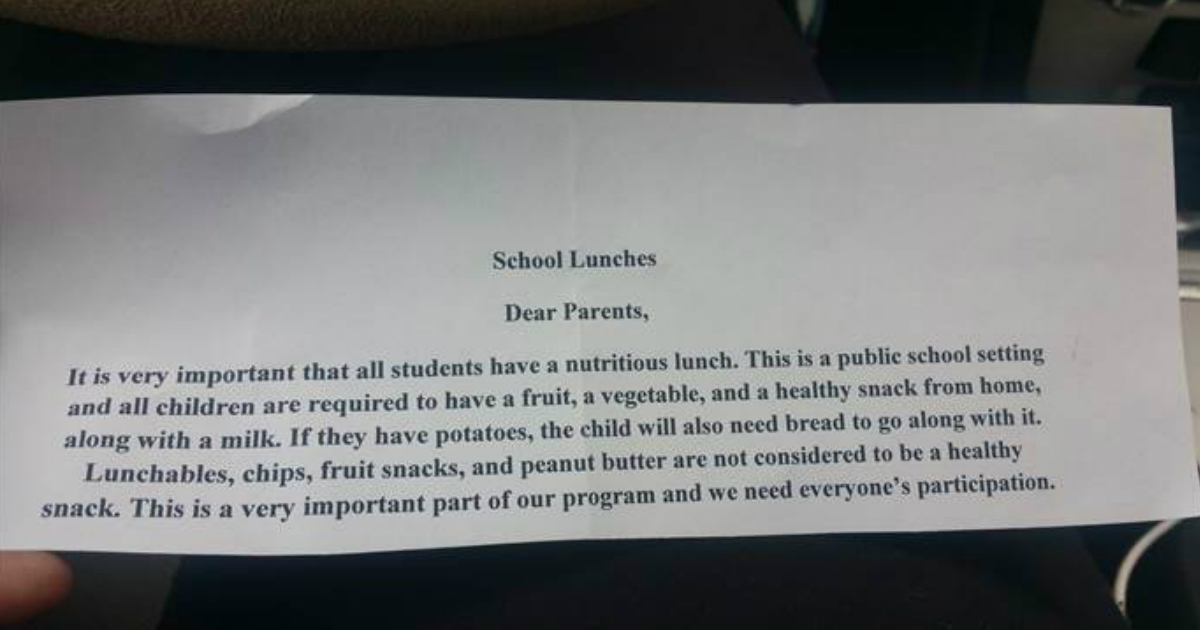 Leeza couldn't believe it. The teacher wouldn't allow Natalee to eat her treat. And Leeza felt unnecessarily shamed by the school's letter.
"I don't agree with it at all," she said. "They took it over the top."
A Contradiction

Part of Leeza's frustration stemmed from the fact that the preschool seemed to contradict themselves in practice. They shamed her for packing cookies one time, yet asks parents to send candy in for class parties from time to time.
"They say I can't decide what to feed her but then they sometimes feed her junk food," the angered mom said. "Why am I being punished for Oreos when at other times I am asked to bring candy?"

RELATED: Day Care's Sign For Parents Is Going Viral For The Best Reason
Additionally, items like Lunchables and fruit snacks had never been outlined as "inappropriate" lunch alternatives before. She'd sent Natalee to school with those items throughout the school year and it had never been an issue.
"They don't provide lunch for my daughter. I provide lunch," Leeza said. "It's between me and the doctor in terms of what's healthy for her."

When Leeza couldn't get a response from the school's director, she vented some of her frustration on social media. And to her surprise, many were just as frustrated as her by the school's reaction!
"I just got a bunch of outrage from friends I hadn't heard from in years," she said.

Many felt the same as Leeza -- that because she wasn't sending her daughter to school with a lunchbox loaded with junk food, the letter was over the top. Do you think the school went too far?
h/t: GodUpdates
YOU MAY ALSO LIKE: Police Allegedly Visited A Boy's Home Because Of Bible Verses In His Lunch