A mother with multiple sclerosis who didn't even know she was pregnant gave birth on the toilet. But that was just the start to the surprises God had in store for this family!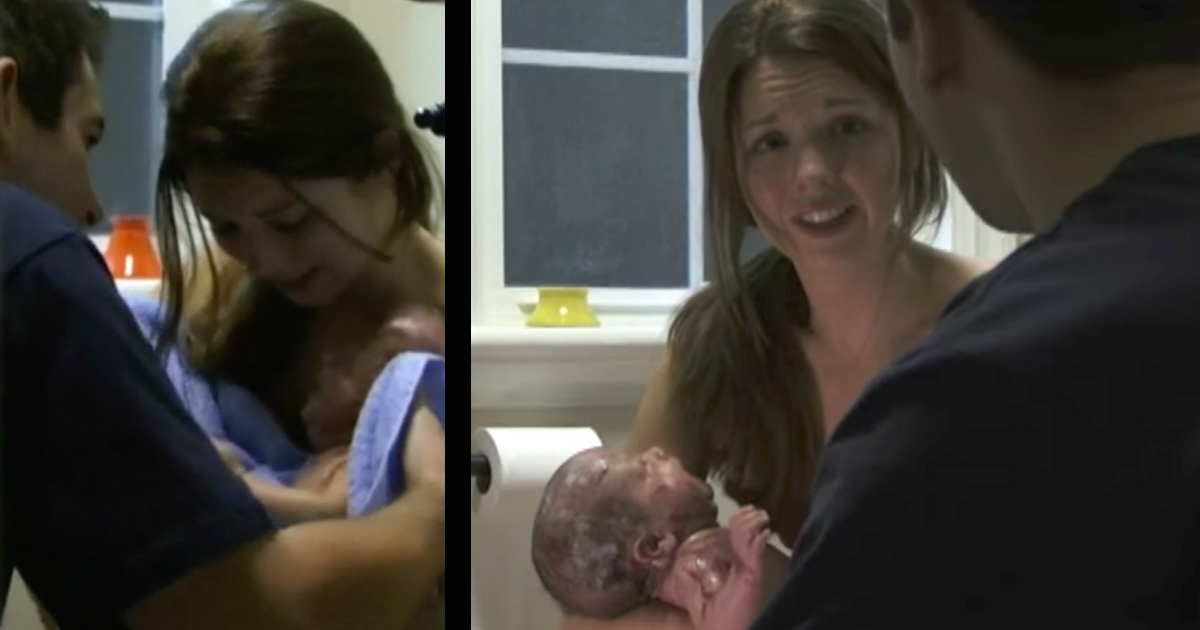 At just 19, Claire, from Staffordshire, England, woke up to find she couldn't use her right hand.
"I was absolutely fine," Claire recalled. "And then woke up and tried to write and I couldn't pick a tissue up. Nothing with my right hand."

Doctors determined multiple sclerosis (MS) was to blame. It's a nerve disorder causing swelling, numbness and varying degrees of paralysis in the body.
With no known cure for the disease, Claire was devastated by the diagnosis. Doctors gave her medicine to help with the symptoms, but Claire feared for her future. She worried she'd never get to fall in love, start a family or live an ordinary life.
Bigger Plans For Claire
God proved Claire wrong soon enough. Through her work, Claire met a man named Paul. The two hit it off, and several years later welcomed a baby boy named Harry.
Thankfully, Claire's pregnancy and labor went smoothly. But several months later, Harry nearly died.
RELATED: After Struggling To Conceive, Couple Welcomes Miracle Quintuplets
The baby boy suffered from a heart problem where blood was back flowing into his heart. For a time at the hospital, doctors weren't sure he'd pull through. But after open heart surgery to correct the problem, little Harry made a full recovery.
Unfortunately, not long after they got home, Claire was hit with a terrible relapse by her MS. The entire right side of her body was paralyzed to the point that she couldn't care for Harry. Her mom stepped in to help, but Claire sank into a deep depression.
A Huge Surprise

As Claire's symptoms grew worse, she became bed ridden. One night, while Harry was staying at her mom's, Claire turned in early. But come the middle of the night, she awake with the urge to go to the bathroom.
As Claire struggled to make her way to the bathroom, horrible abdominal pain made her call out for Paul.
"I thought it was going to kill me," Claire said.

The pain worsened, and to her absolute shock, Claire gave birth on the toilet!
RELATED: Mom Who Didn't Know She Was Pregnant Delivers Rare Set Of Twins
It was a complete surprise, as Claire had no idea she was pregnant. With her illness, she and Paul made the decision not to have anymore children. While bed ridden, Claire gained about 7 pounds, but assumed it was due to the steroids and lack of physical activity. She was on birth control and there was no interruption in her monthly cycle.
As the stunned mom cradled her newborn baby girl, Paul spotted something else in the toilet. Another baby!
"My reaction was shock, quite a bit," Paul said.

Incredibly, without ever knowing she was pregnant, Claire gave birth on the toilet to twins!
Miracle Twins Bring About Healing

An ambulance rushed Claire and the twin girls, each less than 4 pounds, to the hospital. Claire suffered from some major postpartum hemorrhaging, but doctors were able to get it under control after a blood transfusion.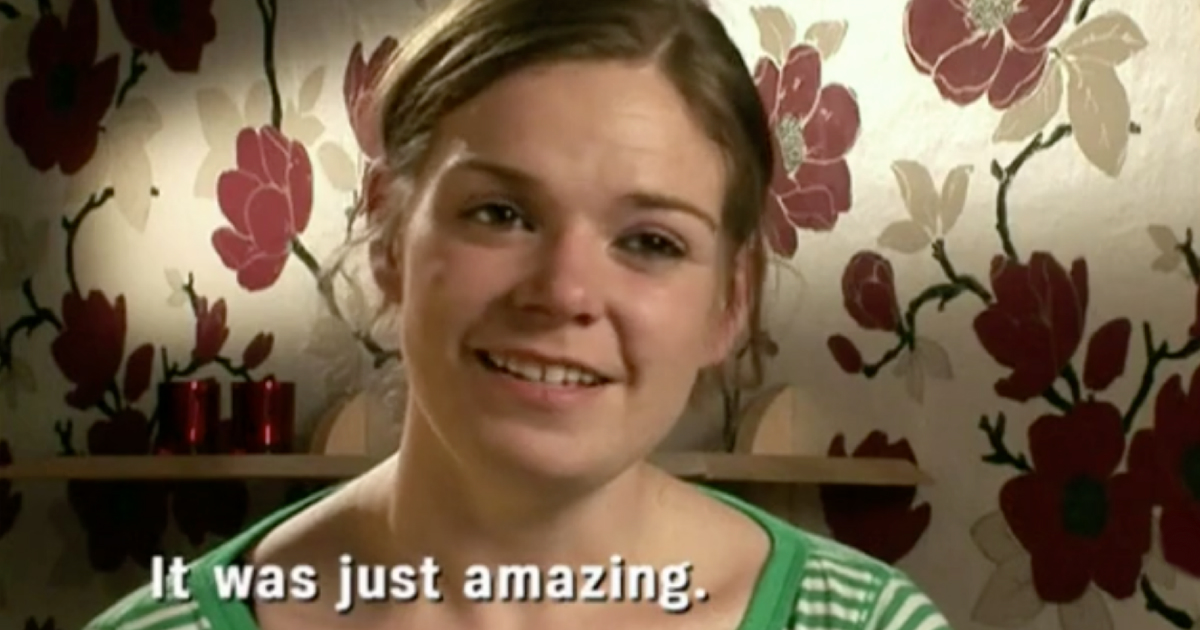 Doctors gave the twins -- named Macie and Charlie -- antibiotics as a precautionary measure since Claire gave birth on the toilet. Placed into incubators, doctors informed Claire and Paul their the strong,little miracles were going to be just fine!
But God had another miracle in the works. After getting the good news about the newborns, Paul reached out to hold Claire's hand -- the same one suffering from paralysis. And something wonderful happened -- Claire could feel it!
"As I lay on the bed Paul held my hand and I was amazed because for the first time in months I could feel it," Claire recalled. "A few days later my leg started tingling and I could walk round the room. Then my eye started getting better. It cleared and I could focus. Everything just came back within one week of the birth."

Claire continued to get better and was back on her feet in no time. She could drive again, and best of all, care for her children again!
WATCH: Claire's Story Of How She Gave Birth On The Toilet (warning: contains some graphic images)
Claire certainly hasn't had it easy, but boy has she seen some miracles!
h/t: GodUpdats
YOU MAY ALSO LIKE: Mom Births Baby Girl, Then Becomes Paralyzed From The Neck Down