Watch Out For This Garden Hose Danger!
For many folks, fond childhood memories of summer include playing in the backyard with the garden hose. But the memory is anything but fond for an Arizona mother who's 9-month-old son received second-degree burns from the hose's spray. Now, the heartbroken mom is out to warn everyone of a serious danger that could be hiding inside your backyard garden hose!

***WARNING: Some photos may be considered graphic***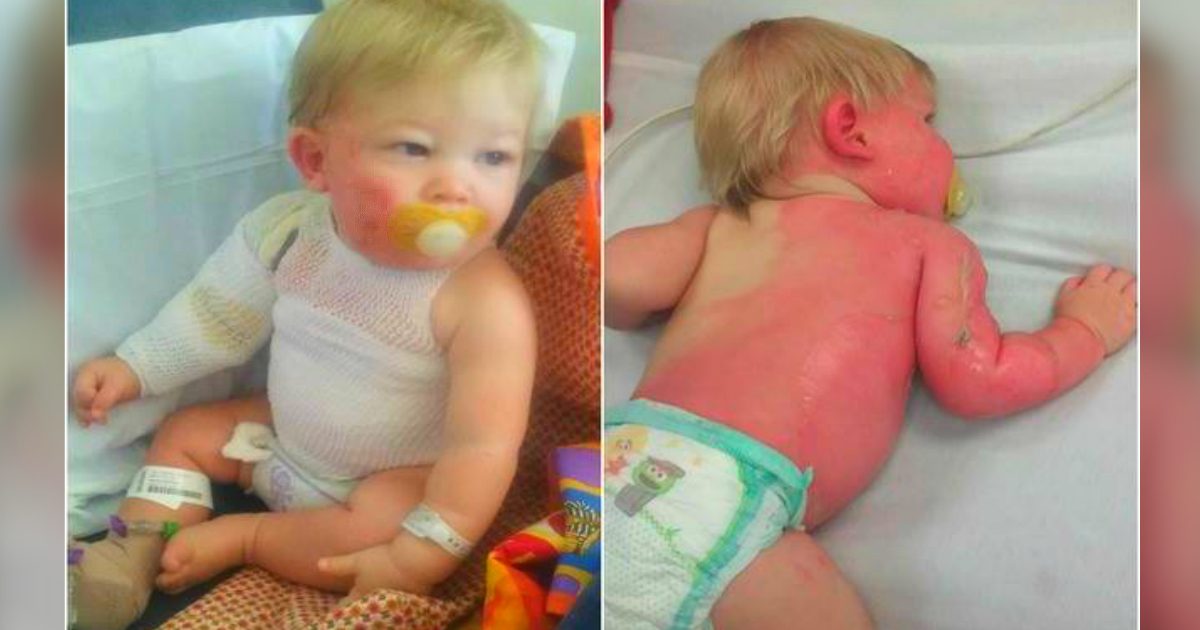 Credit: Facebook / ABC 15 News

A Hot Summer's Day
It was a hot day, so Dominique Woodger turned on the spigot in the backyard so that she could start filling up the baby pool in the backyard. She thought it would be a good way for her young son, Nicholas, to cool off on such a hot day. Sadly, it sent her baby boy to the hospital instead.
Attached to the faucet was the garden hose. And unfortunately, as soon as Dominique turned the spigot on, water sprayed out of the sprinkler head.
It hit 9-month-old Nicholas who was sitting nearby and started crying. Little did Dominique know, the water was scalding hot!
"I thought he was crying because he was mad, because he hates when he gets sprayed in the face. I didn't think that it was burning him," she said.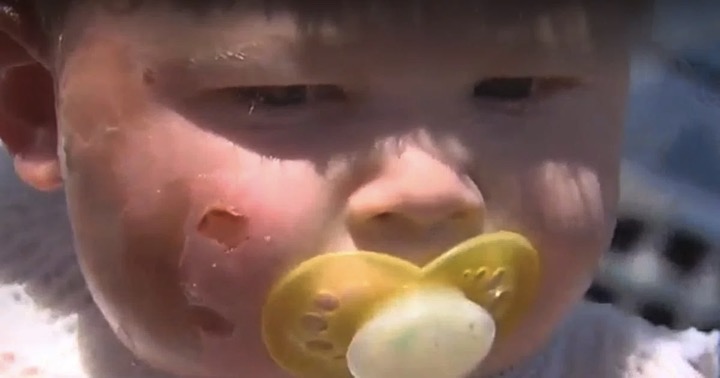 Credit: ABC 15 Arizona
The scorching hot water caused second-degree burns on 30% of the poor boy's body. Doctors say he will be just fine, thank God. But Dominique is getting the word out in the hopes that no one else will have the same horrible experience.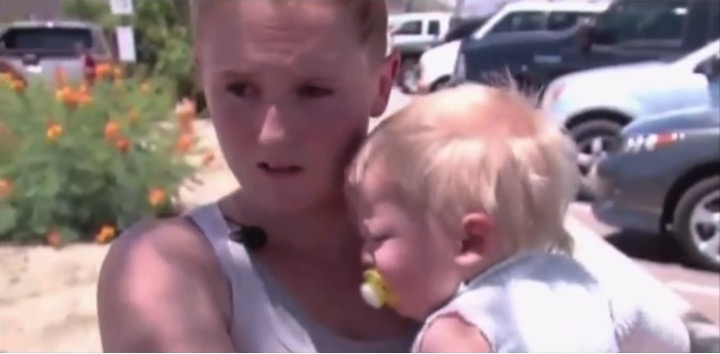 Credit: ABC 15 Arizona
How It Happens
According to Dr. Kevin Foster of the Arizona Burn Center, the summer sun can really heat up the water sitting inside a garden hose. It can even get up to 190 degrees, which is about as hot as coffee coming out of the pot. And at that temperature, burns can happen almost instantly.
Unfortunately, kids are most likely to be the ones to playing with the water from a garden hose. To make matters worse, their skin is thinner, which makes the burns even more severe.
How To Avoid It
To avoid burns, try not to leave your garden hose out in the son during the summer. Take extra care during times of extreme heat, such as heat waves. Always drain the water from a garden hose that's been outside before it can make contact with anyone's skin. Or use a hose wheel so that the water empties out every time.
In addition to garden hoses, watch out for burning from walking barefoot on the hot pavement or touching hot metal. If burning occurs, treat immediately with cool water (not ice) to help soothe the pain and lessen the extent of the burn. Burns that are smaller than the palm of your hand and are pink are probably ok to handle at home. Anything larger or deeper, or if a burn breaks the skin, it's best to get medical treatment right away.
Now that you know what to watch out for, we pray you enjoy a fun, safe summer. Be sure to share this story with everyone you know so they can be aware of this danger too!
h/t: GodUpdates