God. Miracle. Angels. Voices.
Rescuers heard a voice saying "Help us, Help me." God sent angels to save this baby girl's life. No doubt about it! God has a plan and purpose that is much bigger than our understanding and sent this family a miracle. Bless this baby and bless her rescuers.
Four police officers with the Spanish Fork Police Department rushed to help an overturned car in an icy Utah river. All four say they heard the same thing: a mysterious female voice calling out "Help!" from inside the vehicle.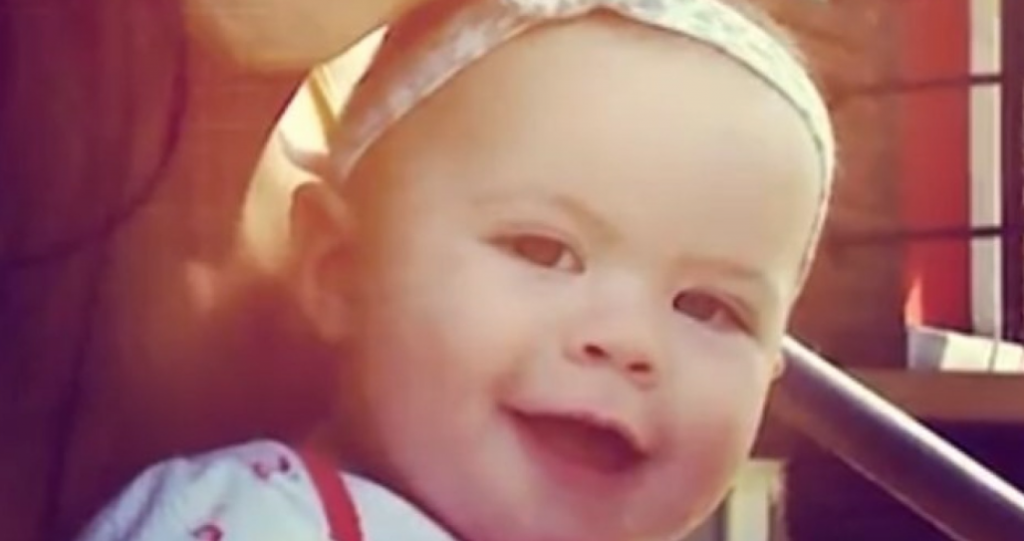 However, the driver of the car was dead and her 18-month-old daughter, hanging upside down, couldn't have been heard.
It was a mystery that continues to haunt the officers – and may never be explained.
(No mystery to me...it was the voice of God directing these men. This is what a MIRACLE looks like!)
Ezekiel 43:2 says, "And behold, the glory of the God of Israel came from the east and His voice was like the sound of many waters, and the earth shone with His glory."
Officer Jared Warner of the Spanish Fork Police Department was one of the first who came to the rescue of tiny Lily Groesback, who was strapped in a seat in the back of her mother's car, which was precariously hanging upside down in 40-degree water.
"We've gotten together and just talk about it and all four of us can swear that we heard somebody inside the car saying, 'Help,'" Warner said.
But when they flipped over the mid-sized car, they discovered the 25-year-old mother dead in the front seat and her daughter, Lily, unconscious in her car seat.
The only people in there were the deceased mother and the child and while these rescuers can't explain it they have no doubt they heard it.
"It wasn't just something that was just in our heads. To me it was plain as day cause I remember hearing a voice," Beddoes said. "I think it was Dewitt who said, 'We're trying. We're trying our best to get in there.' How do you explain that? I don't know," he said.
Nobody knows exactly how the infant survived hanging upside down for nearly 14 hours in her car seat with no food or water. As she dangled, icy water rushed just below her head through broken car windows as the vehicle sat perched on the bank and rocks. The temperatures were near freezing throughout the night and through the morning.
"It's heartbreaking. Was she crying most the night?" said Beddoes, a 30-year-old father of two. "It's a miracle. . . She was needed for sure elsewhere."
Baby Lily's mother, Lynn Groesbeck, struck a cement barrier on a bridge and landed in the river late Friday night about 50 miles south of Salt Lake City.
Investigators don't know what caused the crash. There were no skid marks or signs of mechanical failures in the car and the police don't suspect drugs or alcohol.
Beddoes said the family has thanked him and the other officers for helping to save little Lily. As he recalls the events of those chaotic moments, on a frigid but sunny day, Beddoes still can't believe the girl survived — and still can't make sense of that undeniable voice coming from the car.
"And all these blessings shall come upon you and overtake you if you heed the voice of the Lord your God." Deuteronomy 28:2
"We all got together and we all heard the same type of thing," Beddoes said. "We just can't grasp what we were hearing."
Here is another baby who had a guardian angel watching over her!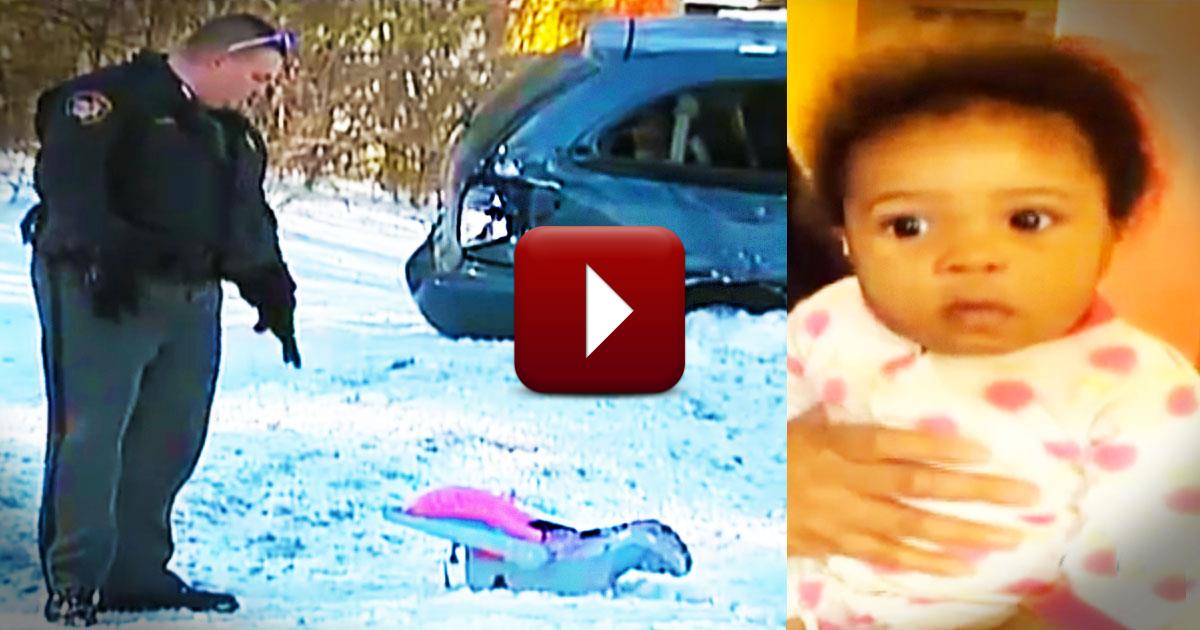 HT: GodUpdates
This hero who pulled a woman from a flipped car. Find out who he is here!