Barry Switzer, a former Dallas Cowboys coach, saved a Rottweiler puppy in need this past week. When he was walking through a parking lot on his way to the grocery store, he noticed the puppy locked in a car on an extremely hot day. He couldn't believe the owners left her out in the heat; he waited by the car for the owners to return and bought the puppy from them, right on the spot.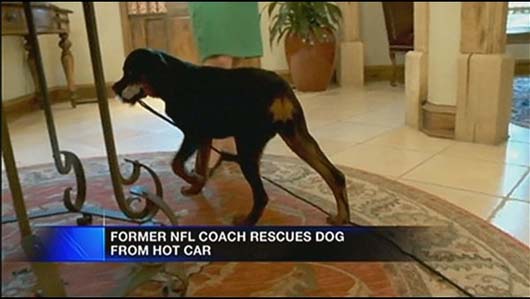 He took her straight to the vet to get her checked out and re-hydrated.
"I noticed that it was a beautiful dog and I saw it was a puppy," Switzer told KFOR. "I told the doc I want rabies shots, check for worms, everything. They even clipped the toenails so it was a pedicure for her."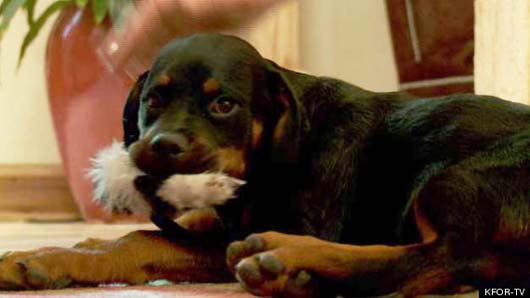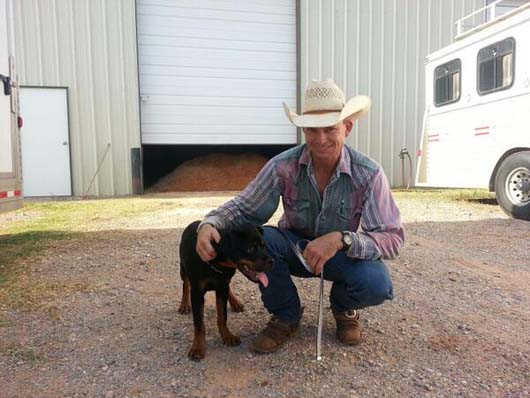 Her name was originally "Sassy," but Barry began to call her "Stella" even though he knew from the beginning that he wouldn't be keeping her for himself. There was a family in Moore, Oklahoma that lost their home to a deadly tornado. They are going to welcome Stella into their home as a shining ray of happiness and love.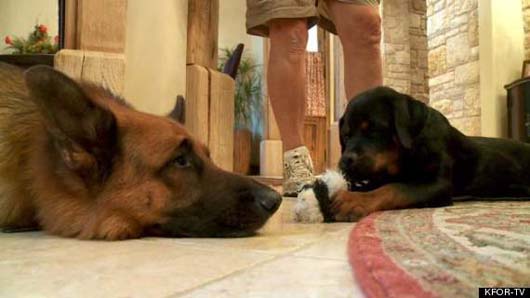 Barry told KFOR "I want some loving family who loves dogs and cares about dogs like I do to be able to have her."
If you see something, say something. Don't let any child or creature of God be harmed in the heat!
(via huffingtonpost.com)