When it was their son's third birthday, Amy and John Cervantes realized that there were many children who wouldn't get the love and attention that their son would on their birthdays. Their son, Alex, would be receiving attention and gifts from family and friends, but many children wouldn't be so lucky.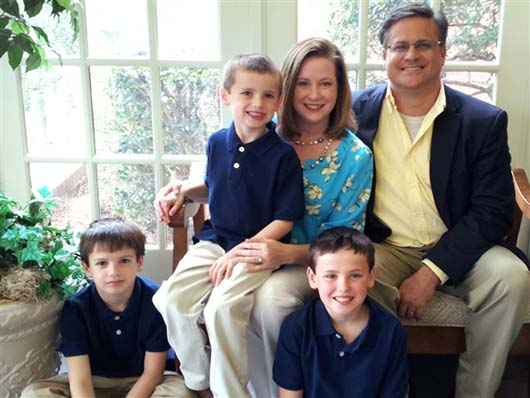 So, in 2005, this family began working on a way to throw birthday parties for homeless children. They wanted the less fortunate children to feel just as loved, appreciated and healthy as their own children.
"We wanted to get our kids involved and it can be hard to find suitable places for children," Amy Cervantes told TODAY.com. "For young children, a lot of things are very abstract. Something like a birthday every child understands: What if their day came and no one came to celebrate with them?"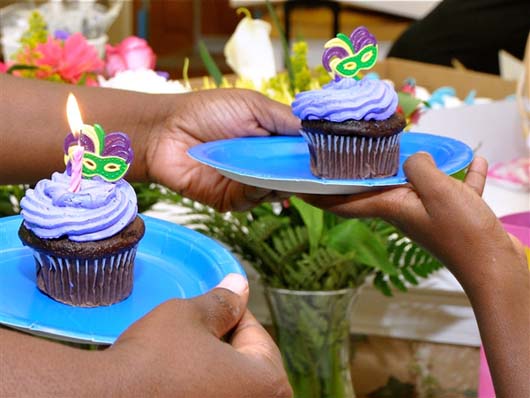 Because of the wishes of one family in North Carolina, the non-profit organization Bright Blessings was created. It has now marked the birthdays of more than 10,000 needy kids over the years. The Cervantes family puts on group celebrations for children whose birthdays occur in the same month. The parties include cakes, cupcakes, games and presents. Most of these children have never experienced a birthday party or any celebration... so having a birthday party of their VERY own was quite the surprise!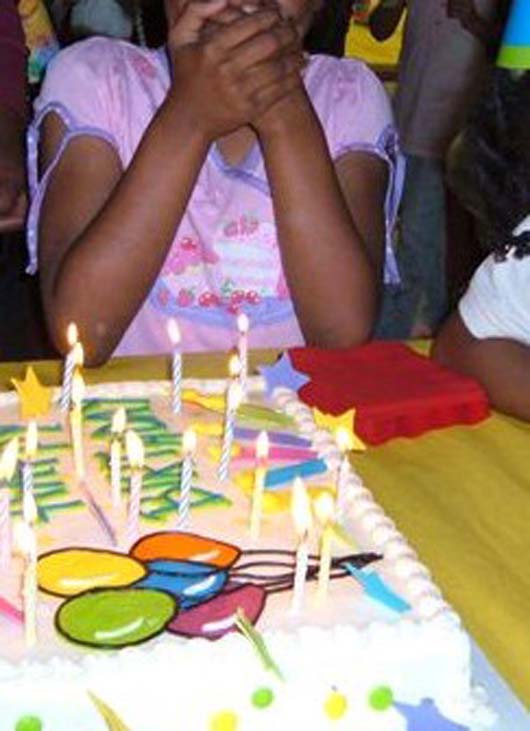 Amy recalled asking one 16-year-old how he was enjoying the party. "He looks up and he was so polite," she said, remembering that he told her, "Oh, yes ma'am. I love everything, but I've never had a room full of people sing to me on my birthday."
"One 10-year-old we gave a football and he was throwing it around with John," Amy said. "At the end of the party, he came up and gave my husband a hug and said 'Thank you, Mr. John, for letting me play with this on my birthday' and gave it back."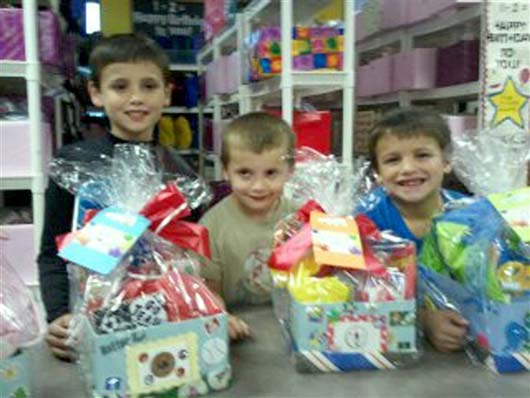 The family also gave the needy children packages of necessities to help them get through their days, as well as healthy snacks and items like jump ropes to encourage exercise and healthy living. Bright Blessings and all of the individuals behind it bring smiles, memories and joy to the lives of children who need love so badly. When families experience financial crisises, sometimes kids get their childhood stolen from them. Thankfully, families like the Cervantes are there to give children in need their childhoods back and be ready to support kids who need help in the future!

(via TodayNews.com)