"But love your enemies, do good to them, and lend to them without expecting to get anything back. Then your reward will be great, and you will be children of the Most High, because he is kind to the ungrateful and wicked." -Luke 6:35
It may seem like a simple concept, but loving your enemies is a hard one to execute. Sometimes we may feel like saying something cruel or judging others, just because it's easier.
Let this Saint Bernard teach you a lesson about your brothers and sisters on this earth. Love them, let them into your lives and help them. God wants us to help others. This dog let stray cats cuddle up to him for warmth, even though they are supposed to be enemies.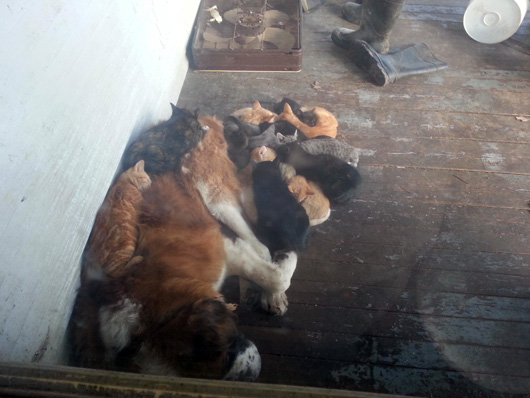 God wants us to love, not hate. :) God bless you!
(via)