While aboard a plane, a preschool teacher went to look out the window. But before she could take in the view, her eyes passed across horrible words in a stranger's disturbing text. So, she alerted the authorities and helped save two children from sexual abuse!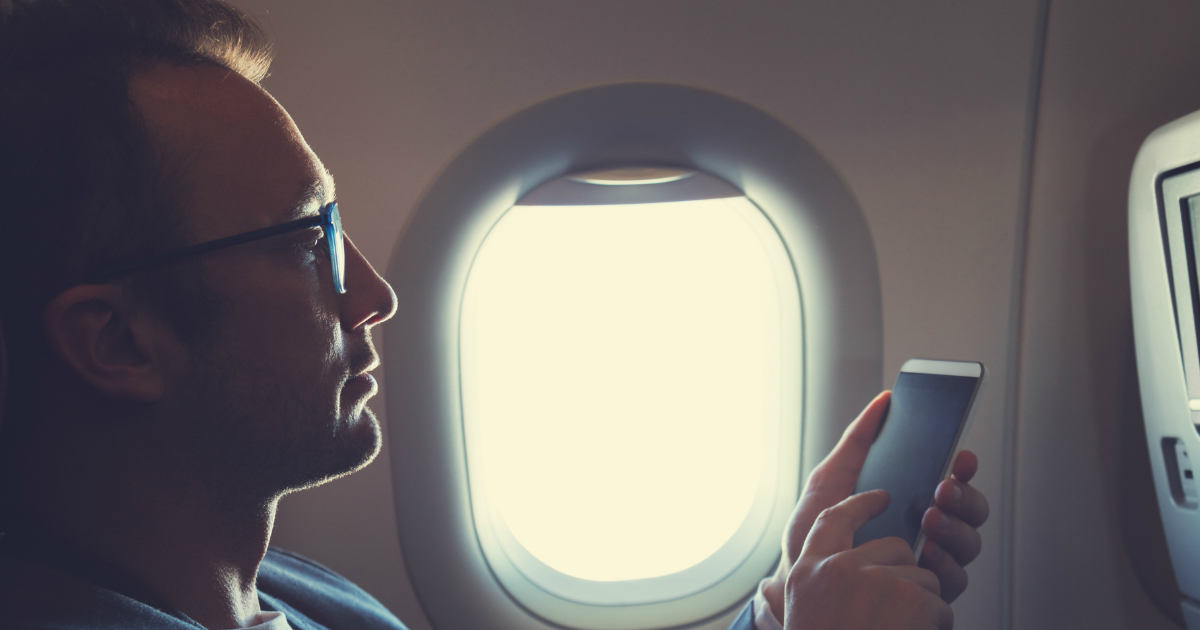 Christina wasn't planning on becoming a hero when she boarded a flight from Seattle to San Jose. But it turns out God put her in her seat for a very special reason!
A Stranger's Disturbing Text

As a mom and preschool teacher, Christina has a pretty fierce instinct for protecting children. So, her blood ran cold when she learned what the passenger in front of her was planning.
As Christina went to look out the window of the plane, her eyes just happened to skim across the phone the passenger was holding. And in that moment, the words jumping out from the screen made her blood run cold.
"I was looking out the window diagonally and just seeing the words 'child in their underwear' alerted me," she said. "I don't know if it was divine intervention or what but I just saw that. What I saw unfold was horrifying and decided something had to be done."
RELATED: Flight Attendant Trusts Her Gut And Saves A Teen From Sex Trafficking
Christina continued reading the stranger's disturbing text, and began capturing evidence by taking pictures with her own cell phone. The 56-year-old man was texting a 50-year-old woman, and the two were planning to videotape themselves sexually abusing two children, ages 5 and 7, the woman babysits. Their texts still haunt Christina today.
"I still just can`t stop crying, getting choked up every time I think about it," she said.

Christina, who was visibly upset after reading over the evil plan, made eye contact with the flight attendant, who came over to make sure Christina was ok. The preschool teacher whispered softly, alerting the flight attendant that some type of pedophile activity was taking place.
"[She] told me I would be the first off the plane to talk to their special ops person. And I showed him the first text, the second text, and that was enough for him to say we need to tell the authorities here."

Coming To Justice

Police say Christina's discreet behavior saved the day. They were able to board the plane and arrest the man before he had a chance to delete the incriminating texts. Next, they located the woman he was texting, arresting her as well. Both are awaiting trial for Attempted Enticement of a Minor and Conspiracy to Produce Child Pornography. If convicted, they are looking at anywhere from 15 to 30 years behind bars.
And best of all, they got the 2 kids to safety.
"There is truth in "see something, say something." It's not a cliche," Christina said. "Within hours they were able to get those kids out of the home, and that was the most impactful thing."

WATCH: Teacher Sees Stranger's Disturbing Text And Busts Child Sexual Abuse Plan
There's no question Christina's seat on the plane was a divine appointment!
h/t: GodUpdates
YOU MAY ALSO LIKE: Pastor Spots Then Chases A Thief, Leading The Police Right To Him