Abandoned Toddler Is Comforted By A Police Officer
Officer James Hurst may be a rookie with the Savannah Chatham Metropolitan Police, but he's a pro when it comes to compassion. And seeing this police officer cuddling an abandoned toddler has the internet going crazy!
Credit: Facebook / Savannah-Chatham Metropolitan Police Department
Officer Hurst was one of the policemen dispatched when calls came in from the Cuyler-Brownsville neighborhood, one of Savannah's most troubled areas according to police statistics. Concerned residents called to report that a 16-month-old boy was spotted wandering the streets. No one knew how long the boy had been wandering, where he'd come from or where he belonged.
It was an extremely upsetting discovery to kind-hearted Officer Hurst, who has two little ones at home, one of whom has Down Syndrome.
The officers picked up the abandoned toddler at 10am and immediately took him to the emergency room to make sure he was ok. Though they were trying to help, it was understandably very confusing to the little boy, who became upset. And the boy's heartache struck a chord with Officer Hurst. He explained:
"The boy, obviously, being so small, became very upset. He was crying. He was sobbing. I asked the hospital staff if I can hold him to comfort him and soothe him a little bit to try to calm him down, to continue getting medical care and they said that was fine. So I picked him up, minutes later, he, I was standing and he was asleep on my chest and with all my body armor and my gun belt, became very heavy holding this small child, so that's when I decided to sit down on the bed and make it easier for him and me."
The tender photo has gone incredibly viral over Facebook, leaving the officer completely stunned by the kudos he's received since the photo was shared.
"It was just natural to want to soothe this child, um, I didn't expect any of this, it's been quite overwhelming actually," Officer Hurst humbly explains.
The abandoned toddler is safe and in good health. No arrests were made, but the boy is now in the custody of the Georgia Department of Family & Children's Services. Please keep this precious child in your prayers.
As for Officer Hurst, he wants folks to understand that:
"It's what we do, every single day, not just me, but the 600 officers that are on this department."
Officer Hurst insists that he didn't do anything special. It's his hope that, rather than focusing on this one act of compassion, the picture will cause people to realize acts of kindness like this are part of what police officers do every day.
"This job is so much more than just chasing the bad guys, it is about serving the citizens of the communities you work in and doing what they need you to do." said Officer Hurst.
God bless the brave men and women who put on a uniform each day to serve and protect their communities!
"Blessed are the peacemakers: for they shall be called sons of God." Matthew 5:9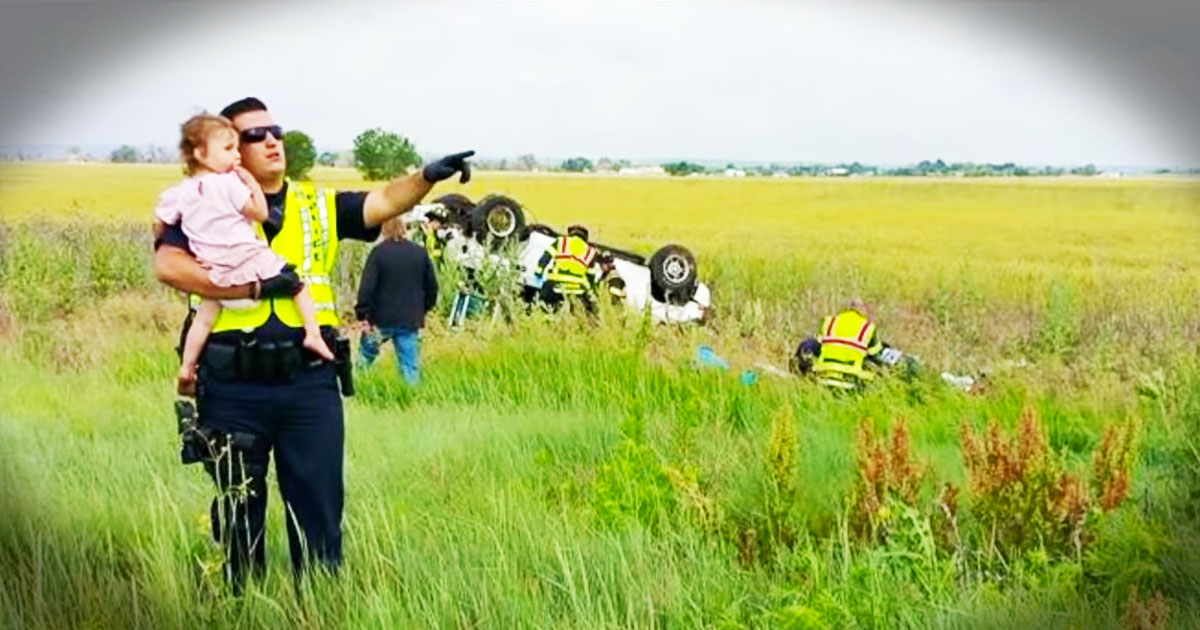 h/t: GodUpdates