When a small plane needed to make an emergency landing as it flew over New York City, it seemed impossible to find space. Then, the miraculous happened: there was a clearing on a US interstate highway in the New York borough of The Bronx.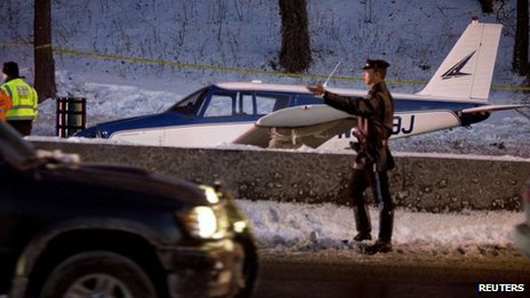 The single-engine Piper PA-28 touched down on the Major Deegan Expressway with neither the passengers nor onlookers being harmed.
A heroic group of New York City Department of Transportation workers were working on the highway when they happened to notice the plane in trouble. These heroes stopped traffic, clearing the road for it to land.
It is a miracle that these workers, and the pilot, knew just what to do. We think God was watching over that flight!
Thank you, brave workers, for putting aside your own fears to help guide this plane to safety!
(via bbc.co.uk)