Bear is a 6 year-old German Shepherd officer with the Transit Bureau in New York City. He and his handler Officer Vincent Tieniber went on a call Tuesday morning, expecting a routine mourning. They came across a violent scene; other officers were attempting to subdue four women that were fighting. Bear and Vincent went to their aid.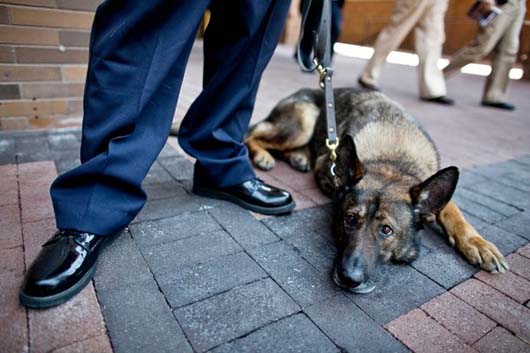 The women didn't calm down. One woman kicked Bear in the face; on the second kick, Bear grabbed her boot and held it. He didn't attack, he just was helping the other officers get control of the situation. Having a dog being involved in the altercation caused a media mess, but one thing was eventually clear: the canine officer was helping his fellow officers and lost some of his teeth doing so. He is a hero.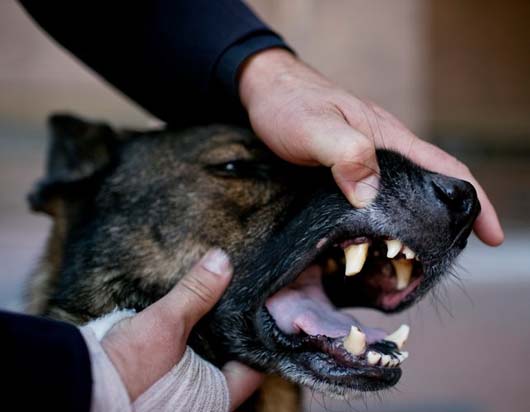 Bear used his teeth "tactically" and only held the woman's shoe, he never penetrated it. He should be receiving permanent caps on all of his broken teeth. Both Bear and his injured handler will heal; but both will remember what Bear did to keep the situation in control.
The dog made the situation safe; he is a beautiful guardian angel.
(via nytimes.com)