A woman in her unborn child in Long Island were saved last week by the most unusual hero - a puppy!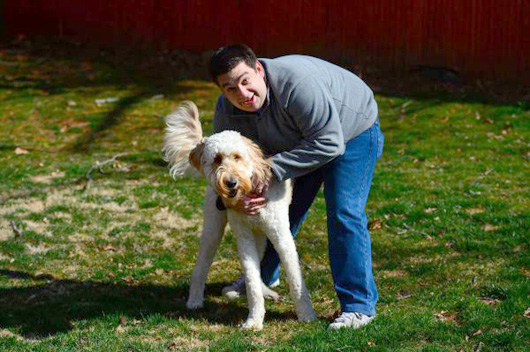 Richard Giannetta knew something was wrong whe his puppy Louie was barking all day last Friday. The dog had never barked before, so Richard knew something was up, although he wasn't sure what.
He decided to investigate. What he found was that the Goldendoodle puppy was focused on his napping wife who just happened to be pregnant.
"I saw him on the bed on all fours barking at my wife," Richard said. "Just an agitated bark like something was wrong, I could just tell."
Richard rushed to his wife's side, not knowing what was going on. But when he reached her, he knew that Louie had been alerting him to a VERY serious issue.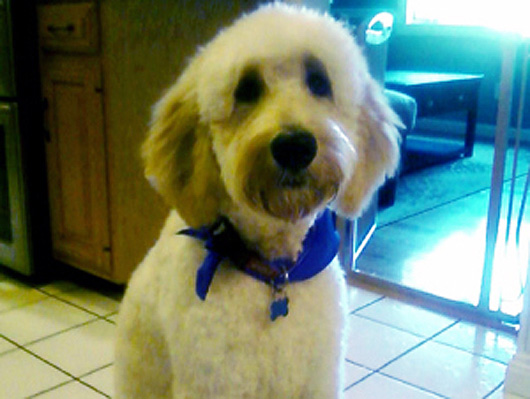 "I turned her over, her tongue was in her mouth and she had white foam all around her mouth," he said.
His wife Janelle was having a seizure. She was rushed to an emergency medical center where she was diagnosed with eclampsia, a potentially deadly condition in which the mother develops extremely high blood pressure, causing seizures. There are sometimes signs of a woman developing eclampsia, but there are cases where the symptoms just look like issues that crop up during a routine pregnancy.
Janelle had to have an emergency Caesarean section being 26 weeks pregnant. C-sections typically aren't dangerous, but with a mother experiencing eclampsia the babies are put in danger. Thankfully, Janelle gave birth to her daughter, Charlotte Marie, early Saturday morning. Charlotte weighed in at just one pound, seven ounces.
Although the baby is small and the family had to endure panic and pain, they are all miraculously okay - thanks to Louie! God blessed us with animals that sometimes know how to take care of ourselves better than we do. :)
(via CBSLocal.com)