On Valentine's Day, 2013, a group of well-meaning people did something so sweet for strangers they met on the street. They handed out small bouquets of flowers to people they didn't know, just so their day would be better.

Many people were unaccustomed to such acts of kindness so they weren't sure how to react.

There were many people who weren't sure what to do...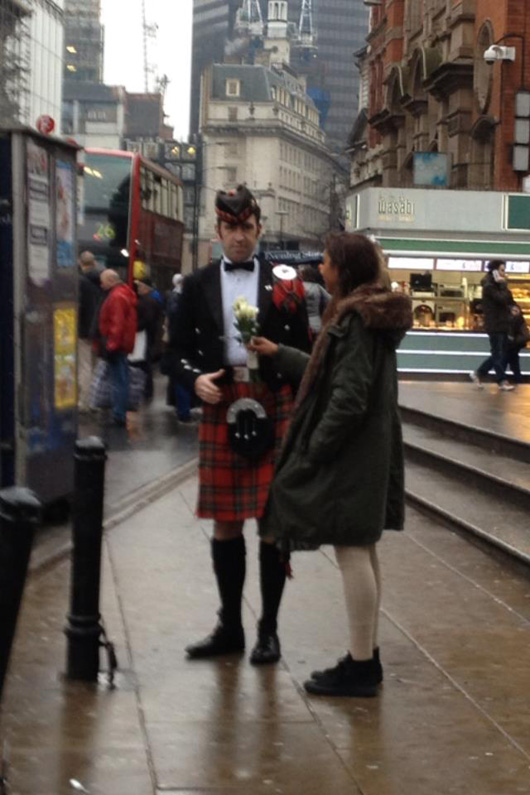 But decided to smile anyway!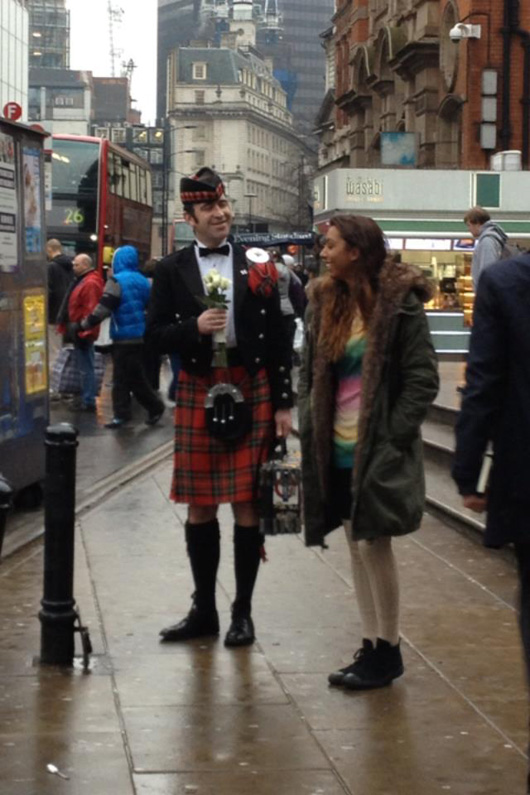 Some people assumed they were being sold something, so they just ignored the literal gifts in front of their faces.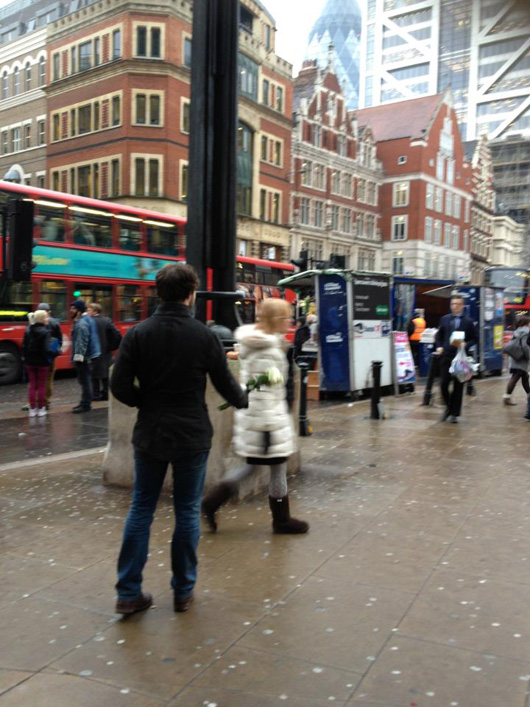 It's amazing that some people refuse to see the good things in their lives that God has given them, just like these people on the streets. Open your eyes to the wonders that are all around!




A few even responded with laughter!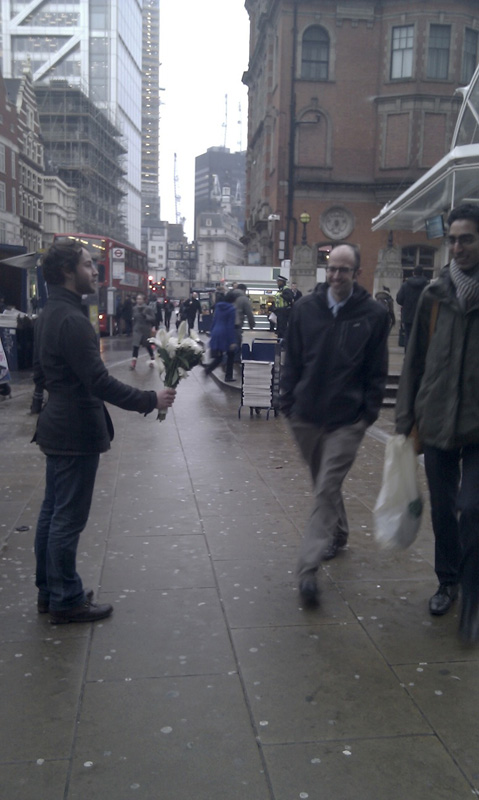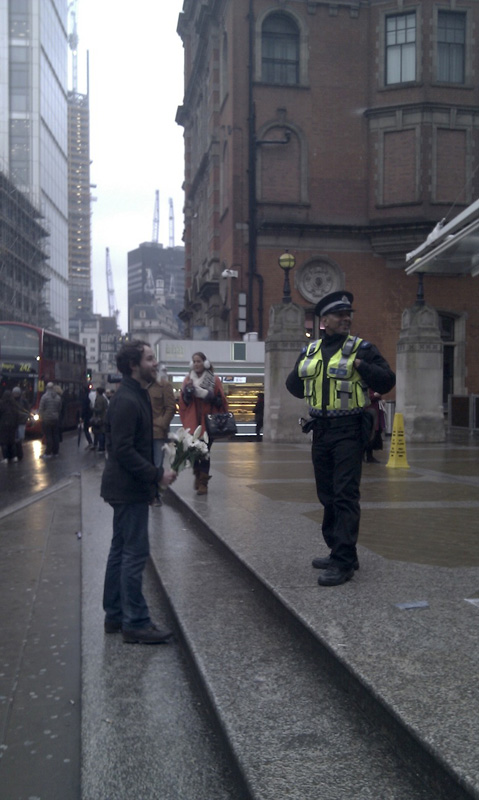 ---
But every now and then, these people touched the hearts of strangers very deeply and truly. The girl in the picture below was hesitant at first, but soon a smile spread across her face.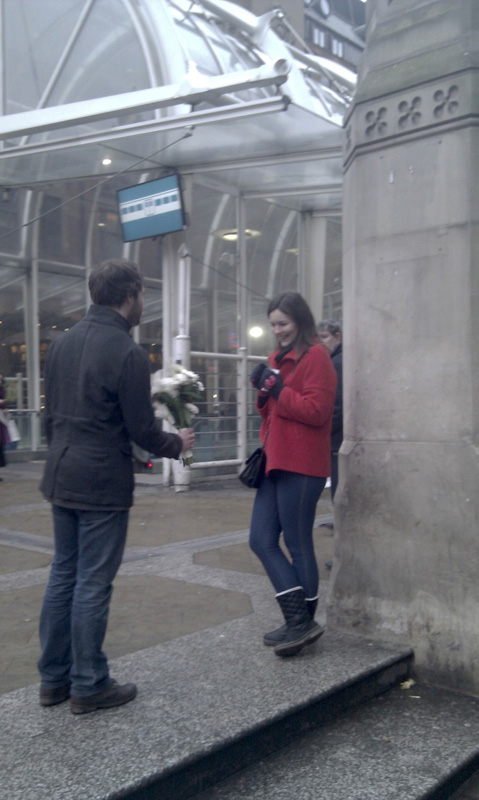 God Bless the people who were able to bring happiness to a woman's day - but it gets even better!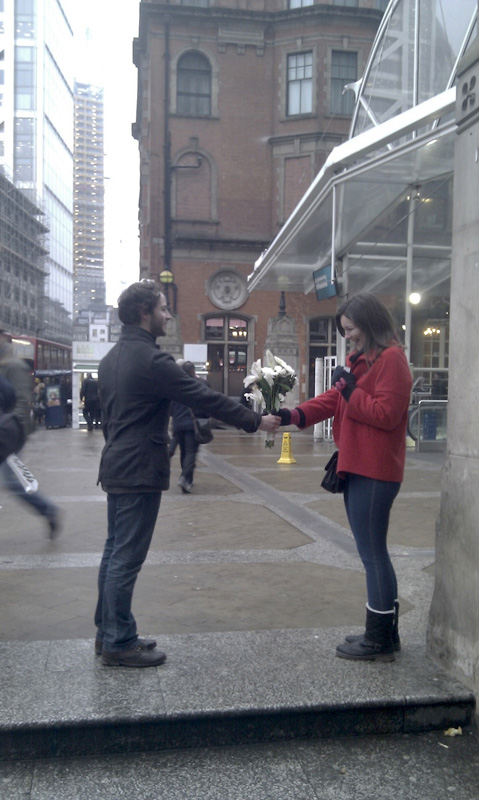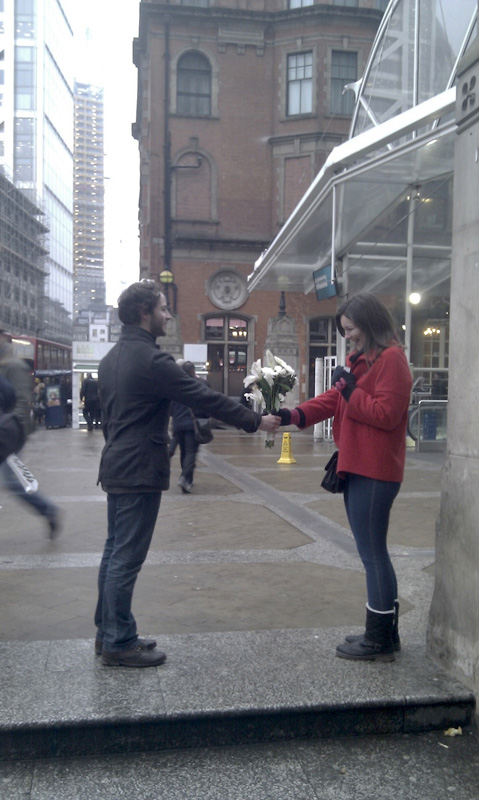 They confused more people...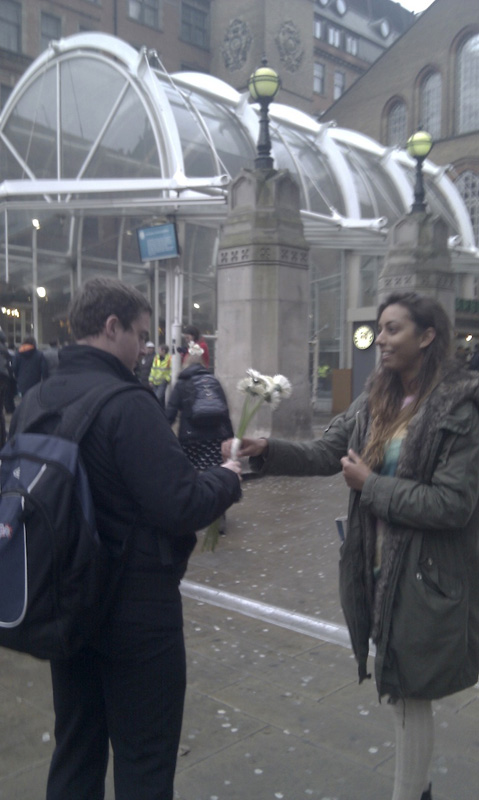 Brightened more afternoons...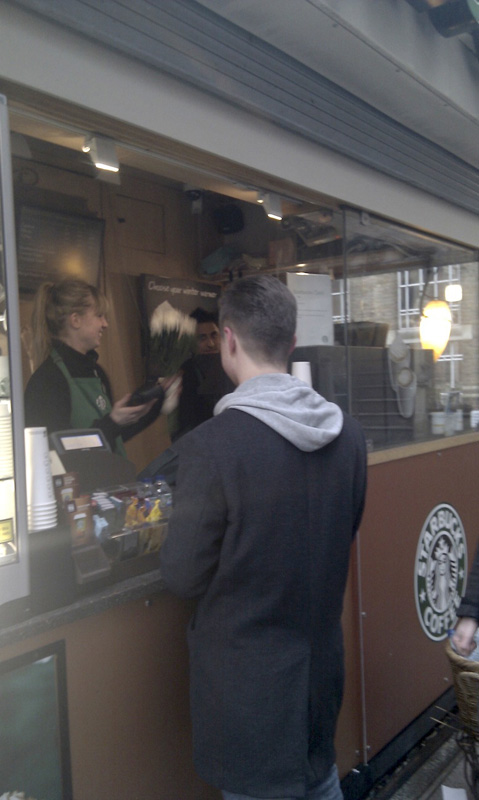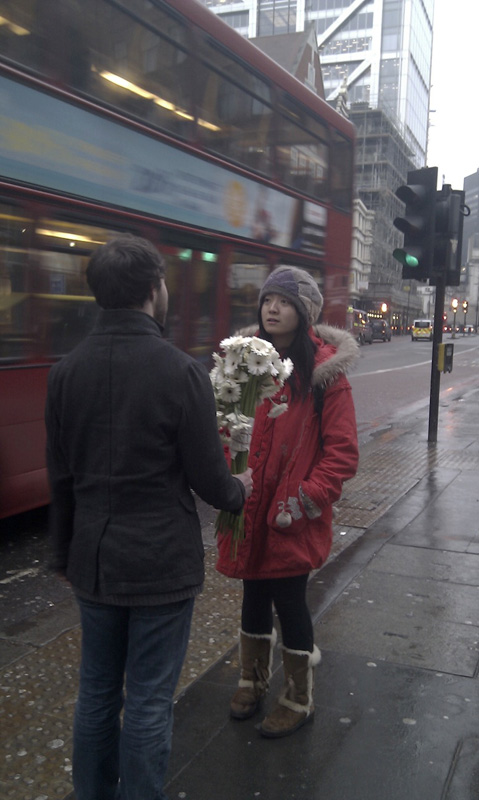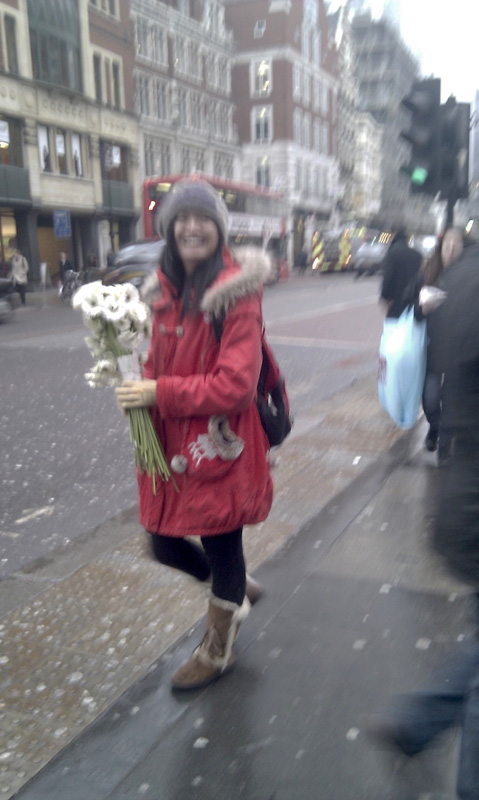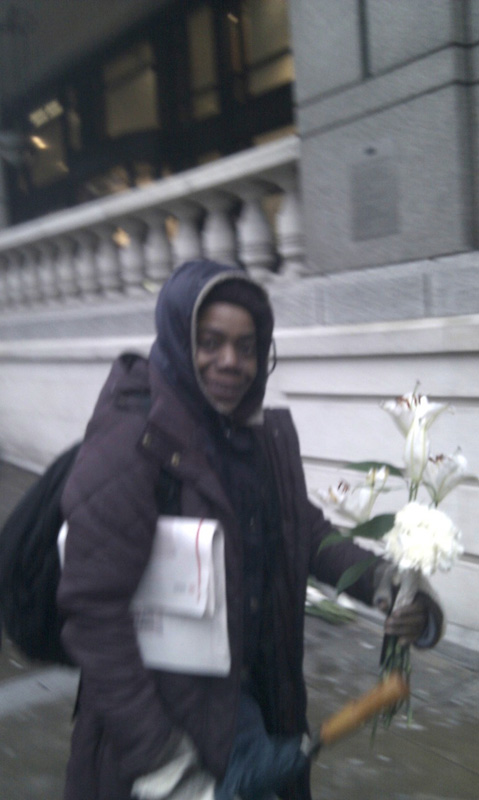 And finally, they touched someone so deeply that it will bring a tear to your eye. A homeless woman was stopped by the flower-giving group. She told them she has been homeless for a long time and she has never received flowers before in her life.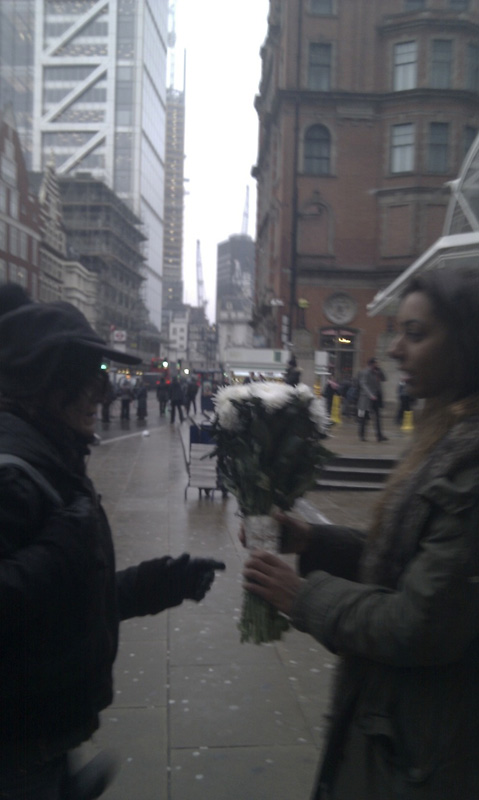 The smile on her face and her gratitude was so genuine, it may just bring a tear to your eye.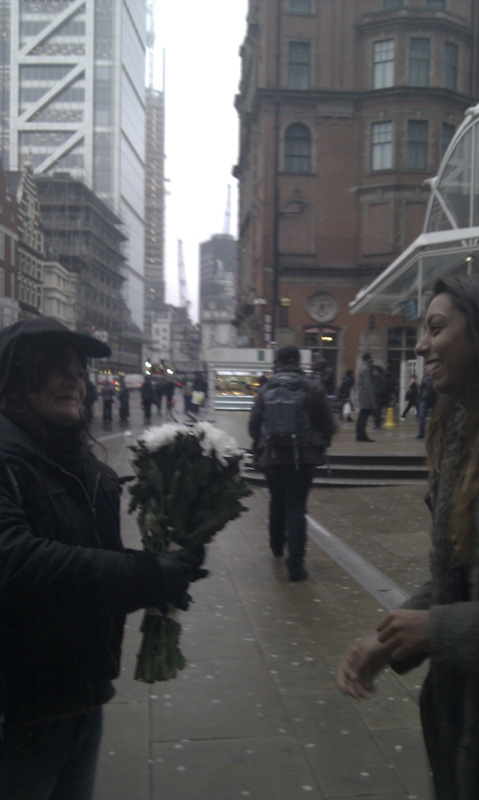 As she walked away, there was a spring in her step and her day was obviously brightened.
If you have time, take some time to make someone's day just a little brighter. God wants us to be a positive influence in other people's lives - so start by making someone smile today!