In a dense forest in Finland, campers heard frantic cries coming from a deep ravine (shown in the video below) they could tell that there was something terribly wrong! Upon closer inspection they saw that a dog, covered in mud and probably starving, stuck in the deep gorge. Because of the depth, he was unable to get out on his own.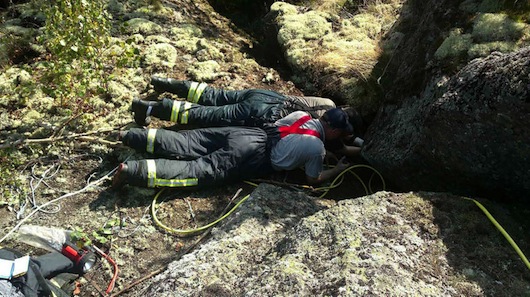 Rescue workers were called in to fish the dog out from the deep ravine, but it was hard work. All the while, the poor little pup while crying out for help.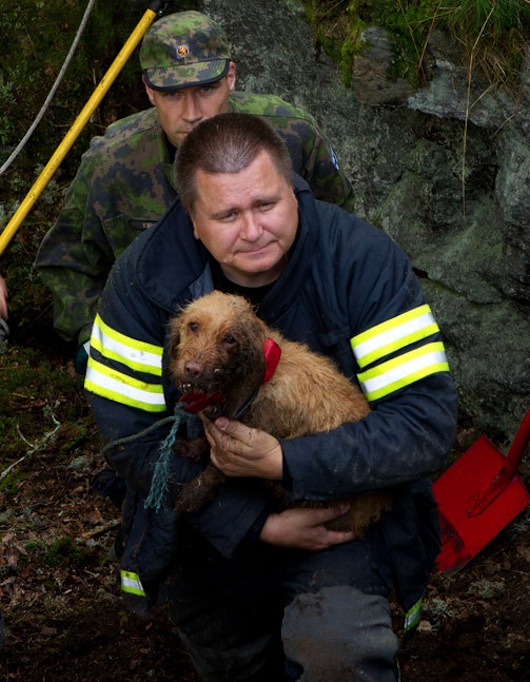 Luckily, after hours of work, Finnish rescue workers pulled the little guy from the ground. You could tell this sad, panicked dog was happy to get cuddled and see daylight!