Last weekend, a college graduation ceremony had a special, heartwarming guest. A young woman brought her service dog to the commencement ceremony and melted everyone's hearts. She and Hero, her service dog, were wearing matching cap and gowns!
The original photograph shown below was posted on Reddit.com. The user who uploaded the image said that when she went up to the stage with her dog, she received the loudest applause out of everyone at the ceremony that day. The picture was taken at the graduation ceremony of the College of Applied Health Sciences at the University of Illinois, Urbana Champaign.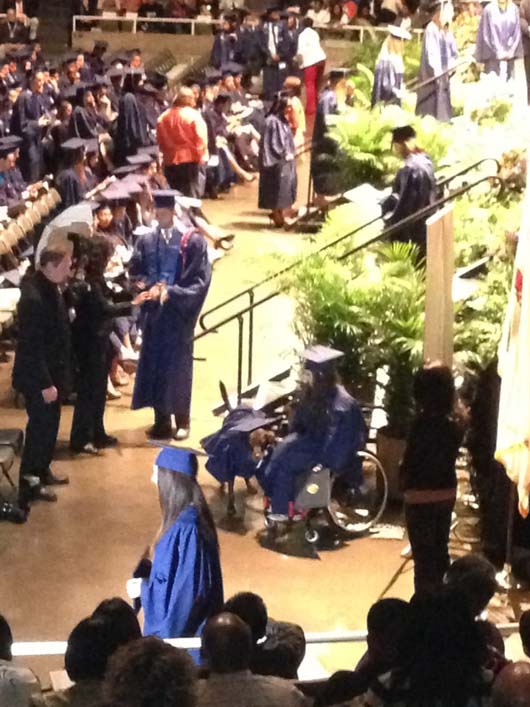 The heartwarming photo took the internet by storm! Only a day later, the woman in the photo uploaded another picture along with a few comments that will tug at your heart-strings:
"This is my service dog, Hero, after we graduated with our Master's degrees at the University of Illinois at Urbana-Champaign," she wrote.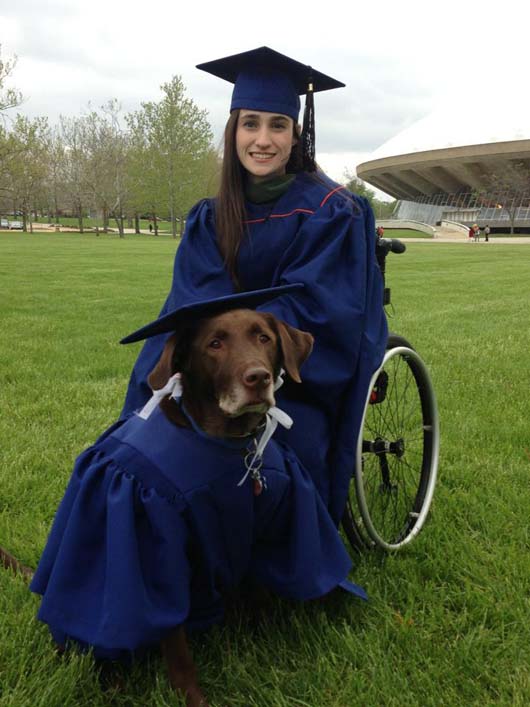 "Hero knows over forty commands to assist me," she added on Reddit. "He loves to retrieve objects for my like envelopes, pens, my crutches, etc. He also turns off the lights, opens doors, and he pulls me in my wheelchair up ramps! I couldn't have gone to college without him."
Together, they started together... and together, this woman and service dog duo graduated. Congratulations, you two!
(via Reddit.com)