When Jenn Lyster discovered that her 2 year-old daughter had cancer, she was devastated. Her life changed forever, from that moment onward.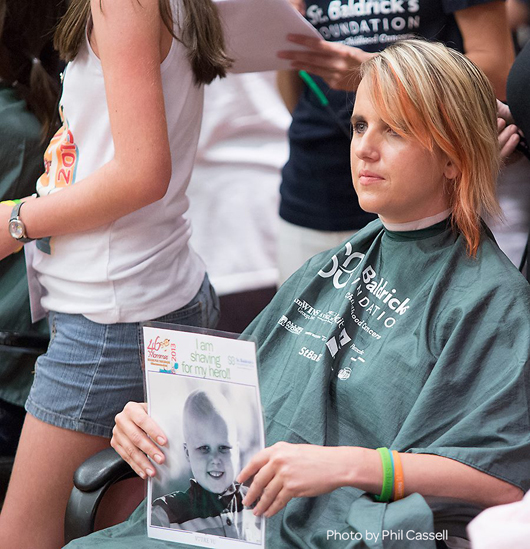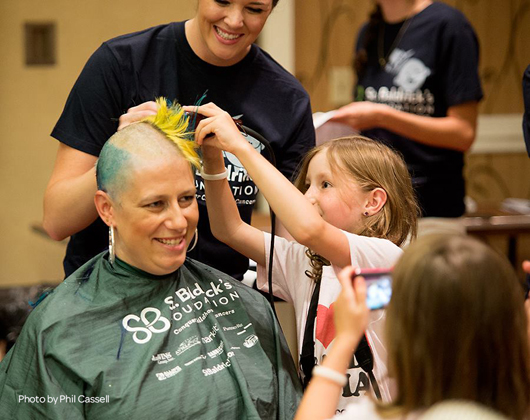 Teegan was diagnosed with acute lymphoblastic leukemia. Jenn was dedicated to helping her daughter fight her cancer. So, she began searching everywhere for groups fighting childhood cancer. Her search led her to the 46 Mommas Shave for the Brave event, a day when moms across North America shave their heads for children with cancer.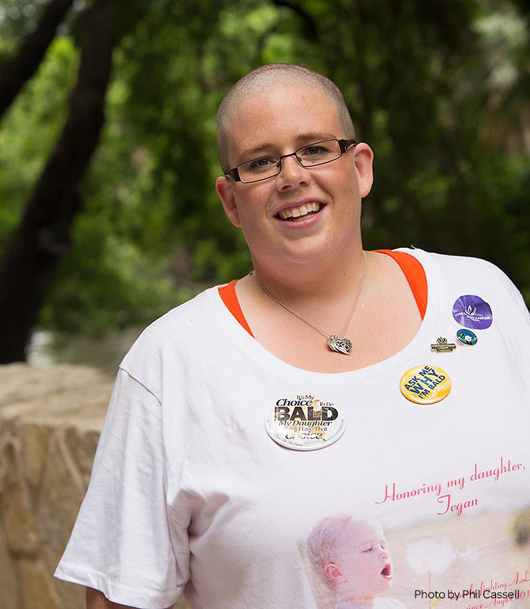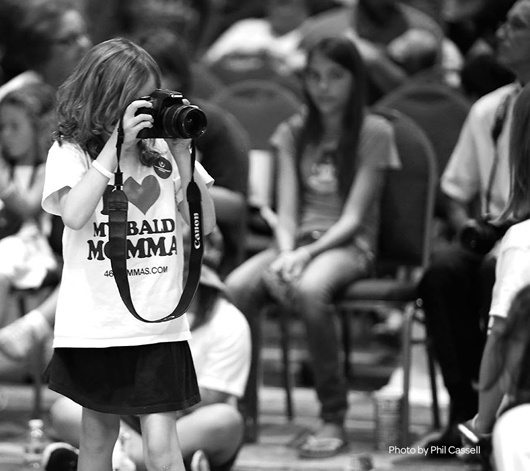 Each weekday, approximately 46 mothers in the United States are told their child has cancer. The 46 Mommas event is meant to represent these mothers and fundraise $1 million for The St. Baldrick's Foundation for cancer research.
"There is no one in the world that can understand a mother's pain with a child's diagnosis like another mother going through the same thing," she says.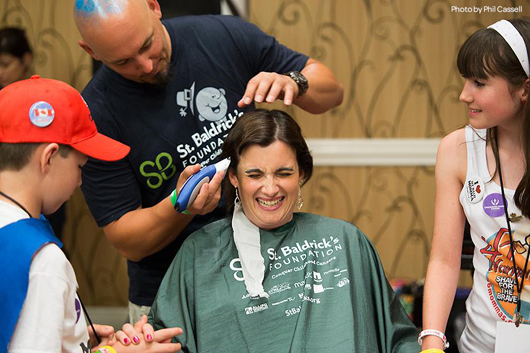 Jenn traveled to the event to shave her head, excited to be able to donate toward a cause she knew so much about.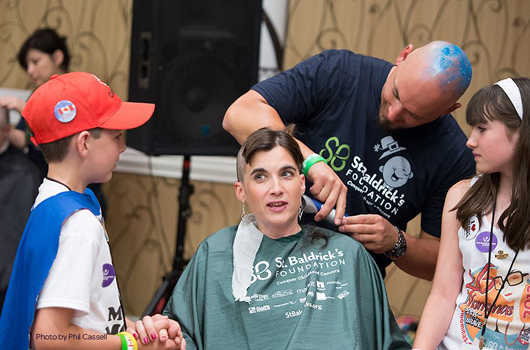 "We're going there to make a difference in these kids' lives, some mommas there who lost their children have amazing strength to do this."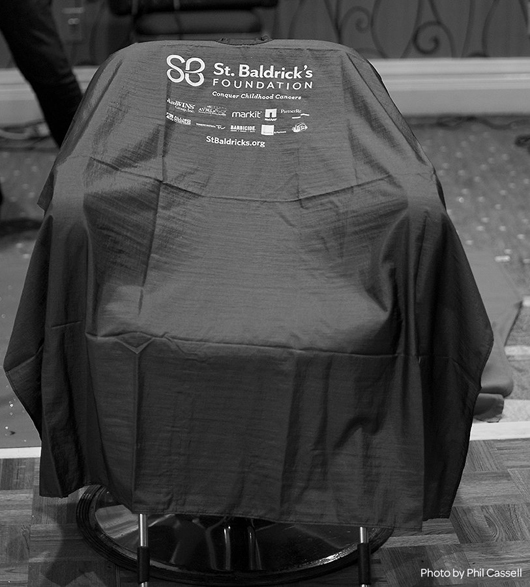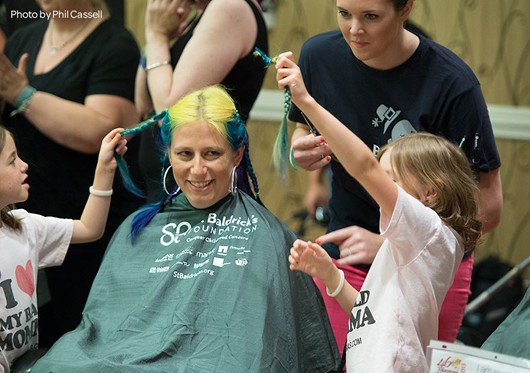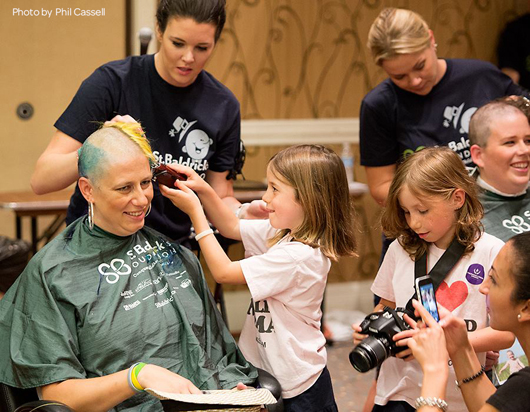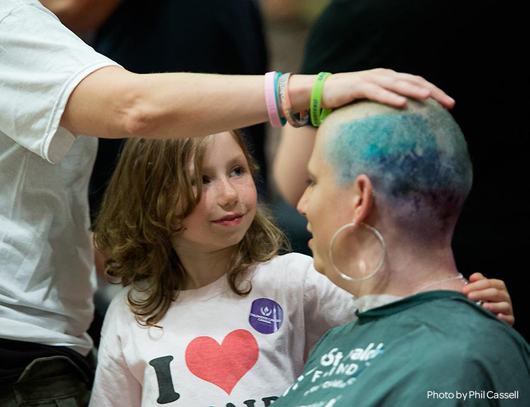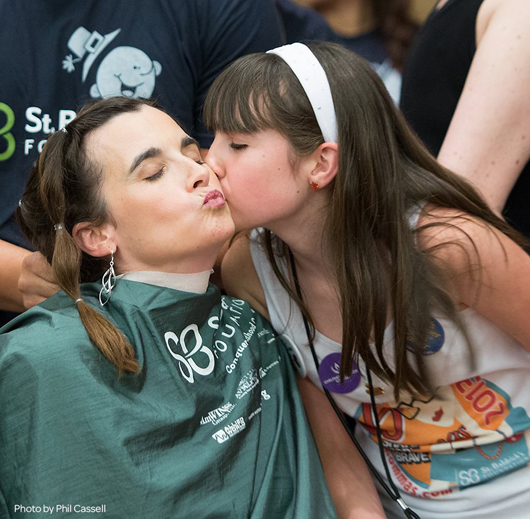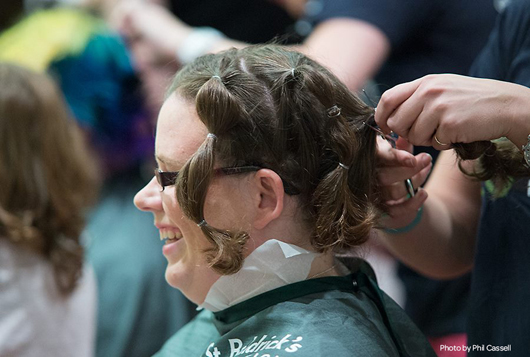 Today, Jenn says Teegan is doing great. She's just like every other little girl. However, that doesn't mean that Jenn or Teegan will stop fighting cancer by going to events and raising money. They're going to help others fight.
(via Huffington Post)