The Story Behind Her Viral Bible Journaling
MaryEsther was suddenly spending countless hours at the hospital after her 2-year-old son, Cole, was diagnosed with stage 4 liver cancer. The time spent just waiting was painfully tedious. Cole needed a miracle and MaryEsther needed to keep busy. But most importantly, she needed God. And that's when she discovered Bible journaling -- the practice of adding verse inspired drawings into the margins of the pages. And now, her story and drawings are spreading inspiration to thousands after going viral on Facebook!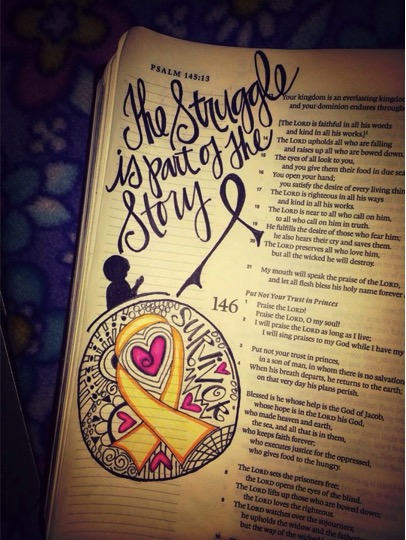 Credit: Facebook / MaryEsther Elam
The odds against Cole seemed insurmountable, and bad news seemed to lurk at every turn. Aside from a tumor on his liver, the cancer had also metastasized in the little boy's lungs. Due to the rarity of this particular type of cancer -- Hepatoblastoma -- there was no standard protocol for his treatment. Doctors moved immediately into "attack mode," which meant intense chemotherapy, followed by surgery, followed by more chemotherapy.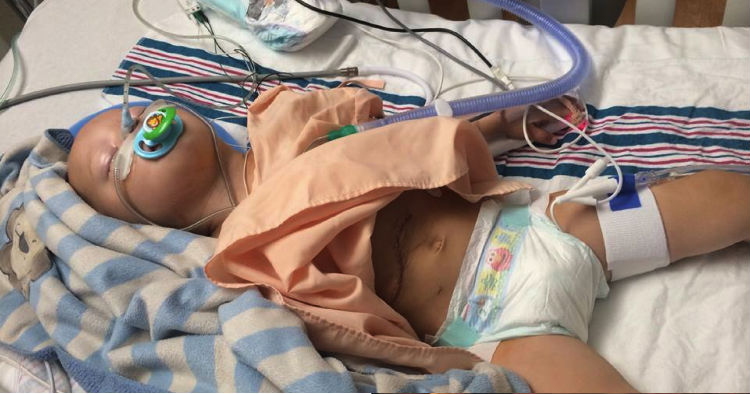 Credit: Facebook / MaryEsther Elam
MaryEsther's Bible study group knew she loved to draw. And so, Rachel, one of the women in the group, introduced MaryEsther to Bible journaling -- the practice of drawing artistic interpretations of verses and passages on the sides of the pages. There were Bibles designed for this exact purpose, and Rachel suspected it would be the perfect way to help the worried mom pass the time.
And it was. MaryEsther spent every day studying God's word, drawing her thoughts in the margins and praying for a miracle for her son.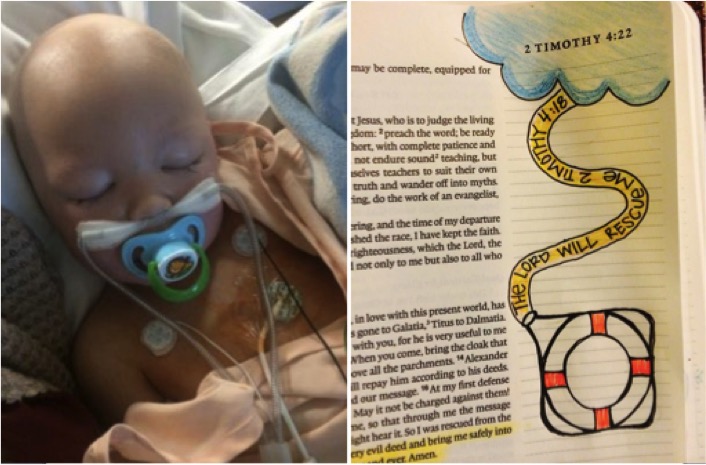 Credit: CaringBridge / Facebook

"During this period of time in my life, I needed God so desperately, and journaling provided a way for me to communicate with Him daily," she says.
MaryEsther has created more than 100 illustrations in her journaling Bible, all of which are inspired by the stories, verses and messages she finds in God's word. The results are stunning.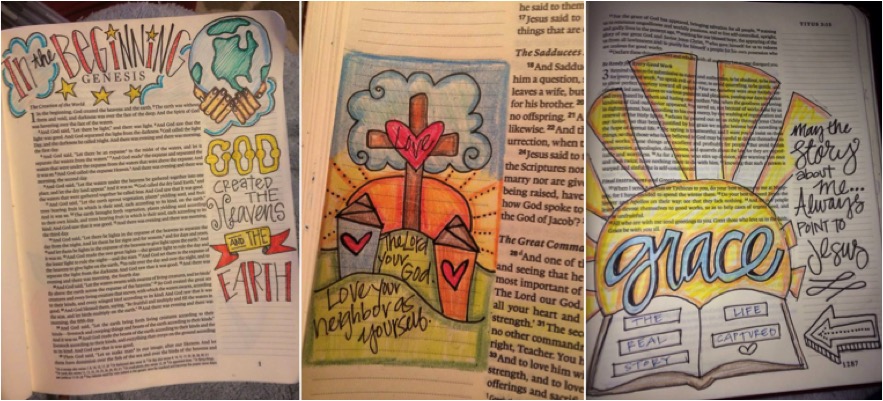 Credit: Facebook / MaryEsther Elam
And it soon became clear to MaryEsther that, in addition to comforting her during this time of darkness, God had an even greater purpose for her artwork. He was using her gift as a unique way to spread the Good News to even more people!
Nurses would ask MaryEsther about her Bible, and she would use this as an opportunity to tell them all about Jesus and what he had done for them. Interest in her drawings only grew, and so she finally began posting them to her Facebook page. And from there, God worked a miracle!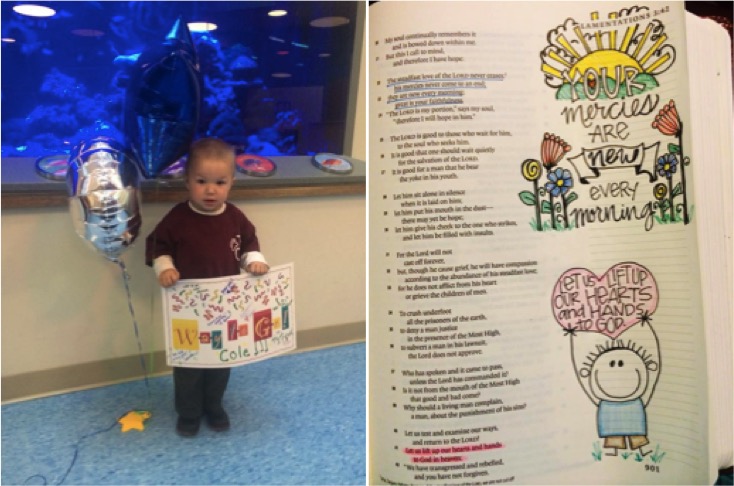 Credit: Facebook / MaryEsther Elam
Cole endured all of his treatments like a champ. It was an emotional rollercoaster for MaryEsther and the family, but one year later, 3-year-old Cole is cancer free! He still needs prayers because with his type of cancer, doctors say that if it comes back, it's most likely to occur within 18-24 months. But MaryEsther continues to put her trust in God, rejoicing in the miracle he's sent.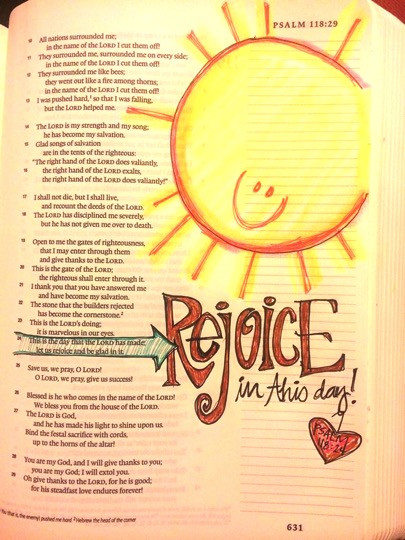 Credit: Facebook / MaryEsther Elam
God is also continuing to use MaryEsther's art to minister and inspire so many more than she ever imagined. In His timing, the Facebook album of her Bible journaling has gone viral. So far, it has more than 32,000 shares!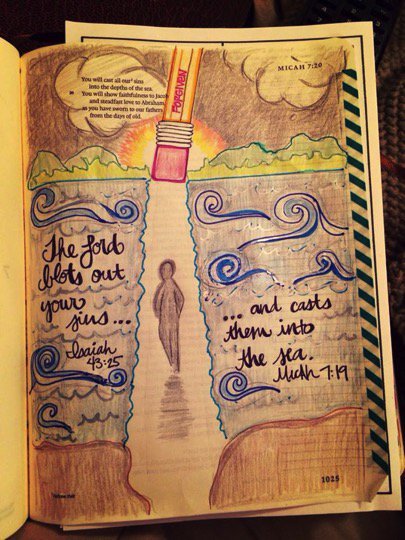 Credit: Facebook / MaryEsther Elam
What a beautiful example of God's great power. He's given each of us special gifts -- gifts He can put to use even during our darkest hours.
For more Bible journaling inspiration, check out the video here!
h/t: GodUpdates