Twins Lanny and Tracy Barnes are both 31 years-old and have been training for the winter Olympics their entire lives. They grew up in skiing country and then learned to shoot from their father. A biathlon combines cross-country skiing and target shooting, so it seemed to be made for these two girls.
As adults, both tried out for the Olympics. Tracy made it but Lanny did not. Then, something incredible happened.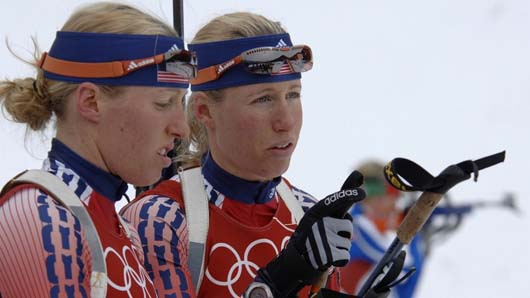 In an act of sisterly kindness unlike any we have heard of before, Tracy gave up her own Olympic dreams to help her sister. She declined her nomination to the biathlon team. Lanny is now going to take her spot and will be in Sochi, Russia, next month to compete.
"I can't even begin to describe what it means to me that Tracy made such a huge sacrifice for me," Lanny told the Team USA site. "It's hard to put into words what she did and what it means to me. We have been training together every day for the past 15 years, and I know how hard she has worked to make this team. I think that her selfless act encompasses what an Olympian truly is."
Their mother was simply overcome with the kindness Tracy showed.
"It's just really a selfless thing to do," Deb Barnes told The Durango Herald. "She was fine with the decision."
We wish Lanny the best of luck... and may God bless Tracy's generous heart.
(via mashable.com)