For little kids, loud, noisy public restrooms can be pretty scary. Tiffany Miller was trying her best to convince her 3-year-old daughter the toilet at McDonald's was safe to use. But the little girl was terrified. To Tiffany's surprise, the conversation was overheard by an understanding woman who offered up encouragement in a special way. And the stranger's act of kindness in a McDonald's bathroom meant so much to the little girl and her mommy!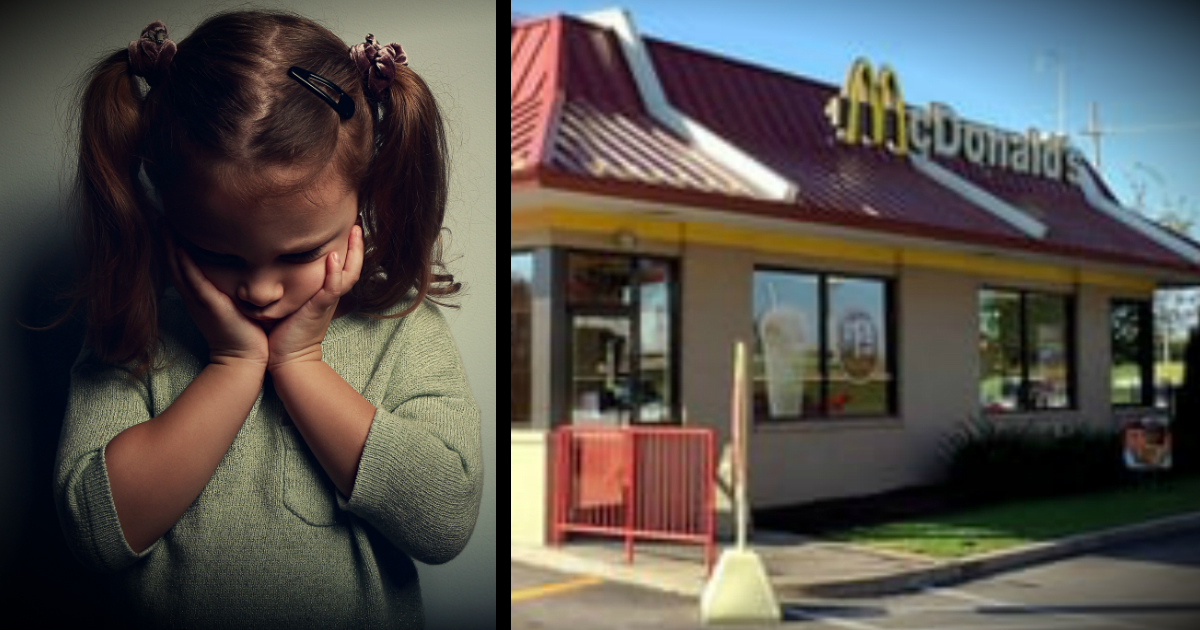 Credit: ThinkStock (left) / Yelp (right)
The Bathroom Angel
Tiffany's 3-year-old daughter tried convincing her mom she could "hold it" for the car ride home. Tiffany knew better. It's a battle to which many parents can relate. So, when a sweet lady stepped in to help, it was much appreciated.
RELATED: Stranger on an plane steps in to help a mom flying alone
But Tiffany never got to see the mystery woman who came to her aid. So, she shared the stranger's act of kindness on Facebook.
Tiffany wrote:
"To the Woman in the Salina, KS McDonald's bathroom:
You heard me as I reasoned with a 3 year old to use the bathroom.
You heard me tell her we had a long drive home and she needed to use the potty. You heard her tell me she was scared the toilet would flush while she was sitting on it. I couldn't convince her I would block the sensor and keep that from happening. She promised she could hold it and wouldn't pee in the car.
Then, you stepped in. You told her you would give her a bracelet if she would go potty for Mommy. She perked up and agreed. I turned to quickly put her on the potty (before she changed her mind). You told her the bracelet would be waiting outside the stall for her. I turned to say thank you, but you were already gone.
Outside the stall was a bracelet and a mini Snickers bar.
Her eyes lit up as she put the bracelet on after using the bathroom.
We made it home to Wichita safely and she is currently sleeping soundly next to me...still wearing the bracelet.
Thank you for your kindness! I wish I could have thanked you in person, but maybe you will see this. If not, hopefully it inspires someone else to be kind like you were.
Sincerely,
A Grateful Mother"
RELATED: Enterprise employee's simple act of kindness for a mom of twins goes viral
Isn't it amazing how God puts His angels in the right place at the right time? A simple act of kindness can go a long way, especially for someone trying to reason with a 3-year-old! ;)
"Love one another with brotherly affection. Outdo one another in showing honor." Romans 12:10
This stranger's act of kindness for a tired mom leaving the hospital is awesome!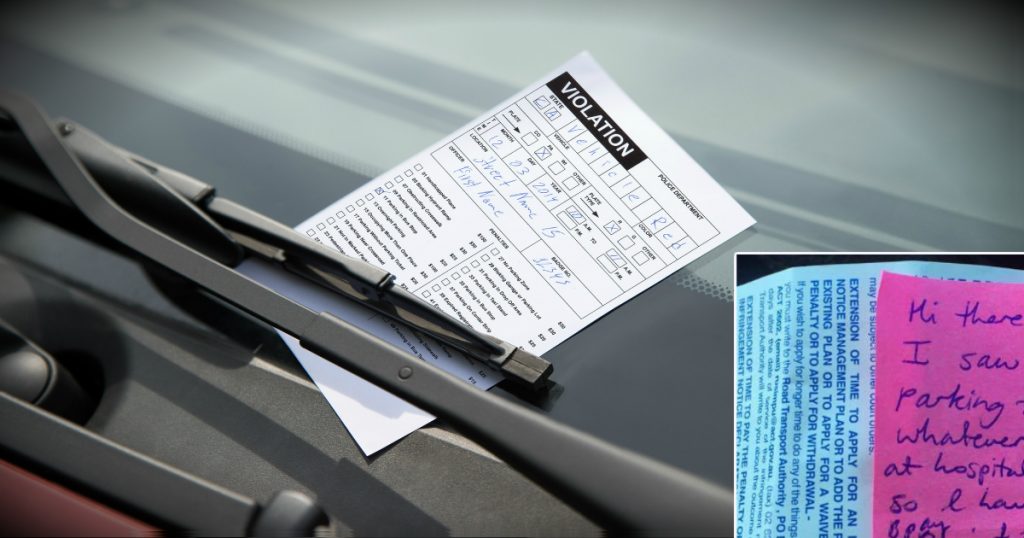 Credit: Tiffany Miller / Facebook