Chandra Allen thought she heard whimpering from inside of the wall at the Haverly Apartments Building in Stone Mountain, Georgia. The woman was so heartbroken to hear the little kitten's cries, she comforted the little thing through the wall.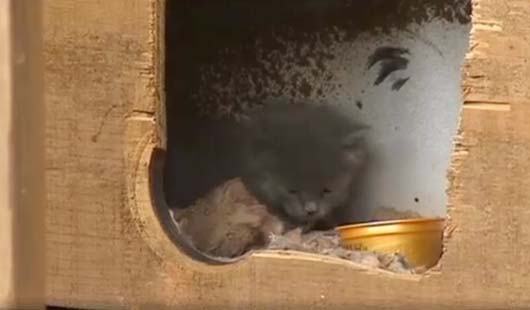 It was the weekend, so the offices were closed. Chandra and the other residents tried to get help from animal control and the Department of Natural Resources. Because the kitten was on private property, those agencies were unable to help.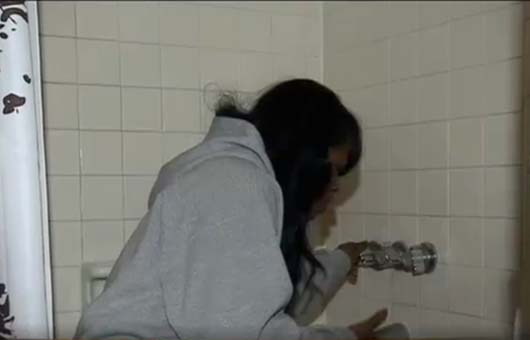 The woman made additional calls to police, the fire department, the ASPCA and the Humane Society. They were ALL unsuccessful. WAGA Fox 5 became aware of the kitten when Chandra contacted the station hoping they could help aid the rescue. She feared the little kitten would die before the apartment management could step in.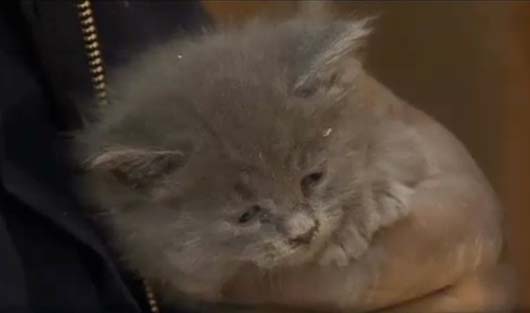 Finally, maintenance workers were convinced to arrive and cut a hole in the wall of building. They lured the tiny kitten out with food. Chandra was overwhelmed when she finally was able to hold the kitten, she didn't realize she would be so small.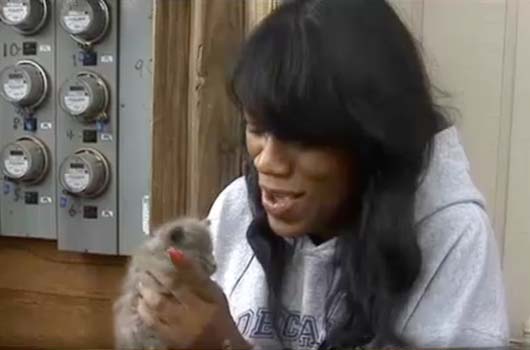 She named the kitty "Miracle" and plans on giving her a loving forever home: her own!
(via)