God often sends signs in times of tragedy -- we just have to look for them. Responders weren't necessarily looking for a sign from God as they sifted through the destruction following the horrific terrorist attacks of September 11, 2001. But that's just what they uncovered in a chunk of rubble from the Twin Towers found with a Bible verse fused to it. And the powerful message it contained is just as important today as it was then!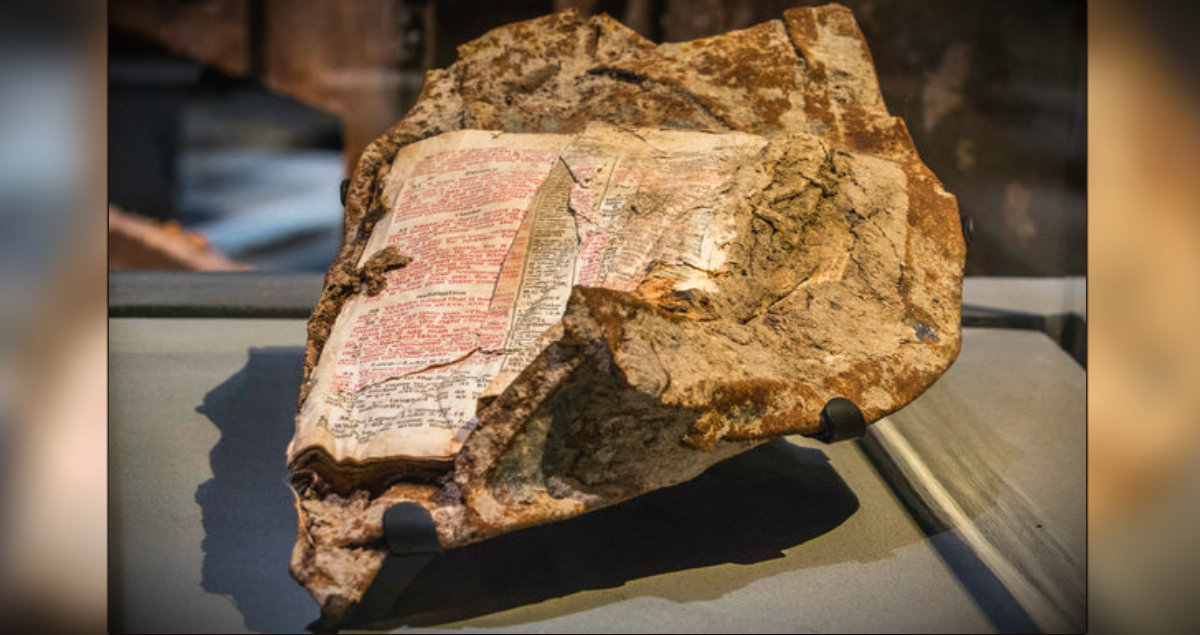 Credit: Jin Lee, via National September 11 Memorial Museum

Hope Found In The Devastation
While the attack on September 11 tumbled the World Trade Center in a day, it took months to clean up the destruction left behind.
In March of 2002, a clean up crew was sifting through the last remnants of the south tower. And it was there that a firefighter uncovered a very special piece of debris!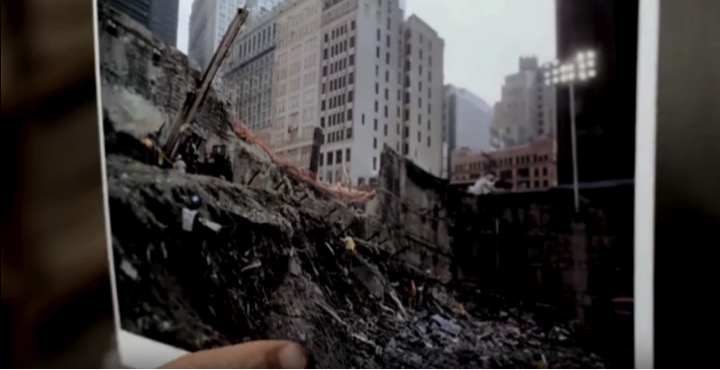 Credit: The History Channel / Remembering 9/11: The Ground Zero Bible
He'd found a Bible verse fused to a chunk of rubble. In shock, he called out to Joel Meyerowitz, who was nearby. Joel is a photographer who wrote the book "Aftermath: World Trade Center Archive."
"This shredded, burned and rubble-covered Bible came to me from the loving hands of a fireman who knew that I was the record keeper of ground zero," Joel said.
RELATED: Bible miraculously found in tact after a fiery car crash
A Powerful Message
The page was from the Gospel of Matthew, in which Jesus gave His Sermon on the Mount and specifically addressed retaliation.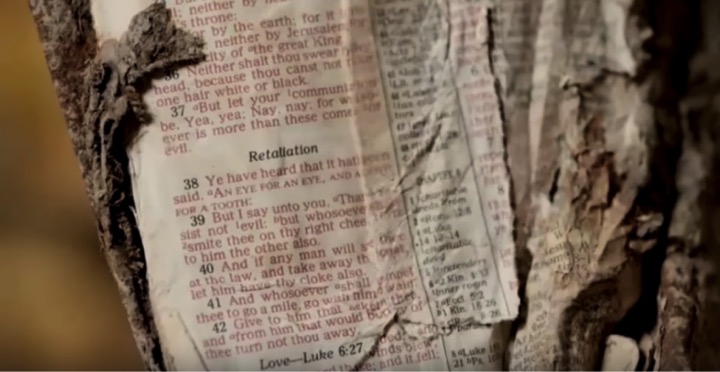 Credit: The History Channel / Remembering 9/11: The Ground Zero Bible
And considering the pain and anger we were all feeling after the 9/11 attacks, the words from that speech are particularly meaningful:
"Ye have heard that it hath been said, An eye for an eye, and a tooth for a tooth: But I say unto you, That ye resist not evil: but whosoever shall smite thee on thy right cheek, turn to him the other also." Matthew 5:38-39
It's natural during times of attack to want to lash out -- to fight back and get revenge. It's something we were all feeling after that terrible day. But God warns us not to repay evil with evil, but to leave vengeance to Him. He calls us to move forward in love and forgiveness.
"My astonishment at seeing the page that the Bible was open to made me realize that the Bible's message survives throughout time," Joel went on to say, "and in every era we interpret its teachings freshly, as the occasion demands."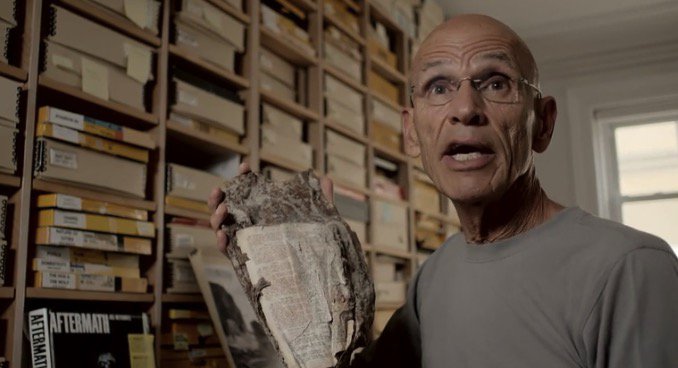 Photographer Joel Meyerowitz with the artifact Credit: The History Channel / Remembering 9/11: The Ground Zero Bible
Joel went on to donate the fragment to the National September 11 Memorial Museum, where it continues to inspire today.
RELATED: Couple credits God with their survival of car crash after a special visit and a page from the Bible
WATCH: Joel Talks About Bible Verse Fused To Rubble
What an incredible find and a powerful message straight from our loving God who was, is and ever shall be!
"I will instruct you and teach you in the way which you should go; I will counsel you with My eye upon you." Psalm 32:8

One man's miraculous testimony after surviving the World Trade Center attack!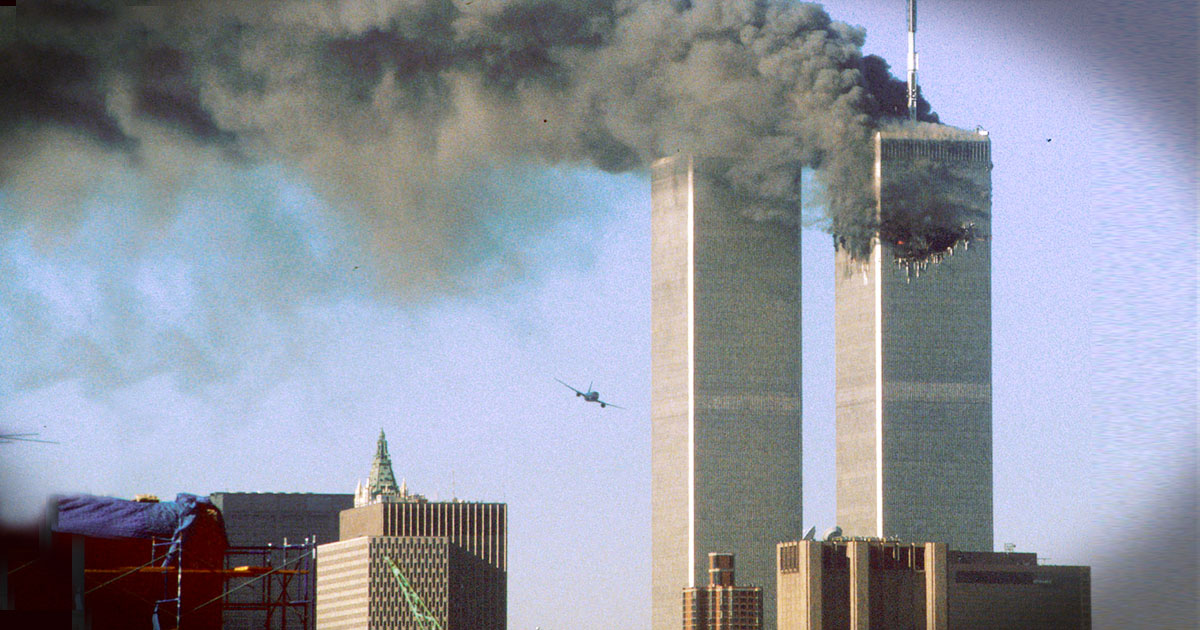 h/t: GodUpdates