A Beautiful Recovery
Meet Caitlyn, a sweet pup who became an internet sensation virtually overnight. The scars around this adorable dog's mouth will always be a grim reminder of the abuse she endured. But thanks to the compassion of the many people touched by her story, she is now in the hands of a caring foster family and is finally receiving the love she deserves. Caitlyn's story is detailed below, along with some disturbing photos of what she experienced.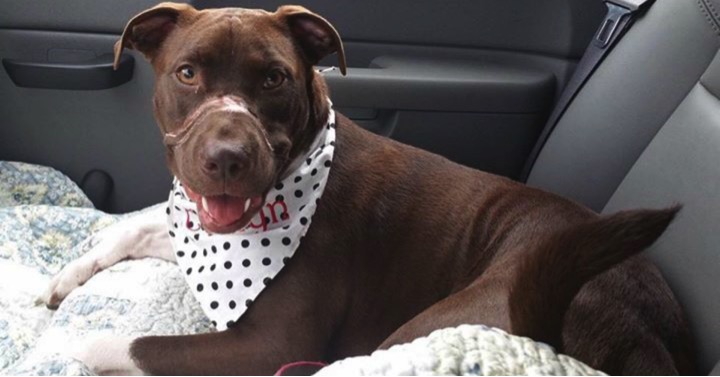 Credit: Charleston Humane Society
Caitlyn caught national attention when she showed up at the Charleston Animal Society on the verge of death. Witnesses allege that her owner, annoyed by her barking, chained the dog in the front yard and, in an act of utter cruelty, tightly bound her mouth shut with electrical tape. He has since been arrested on animal cruelty charges, and is awaiting a full trial.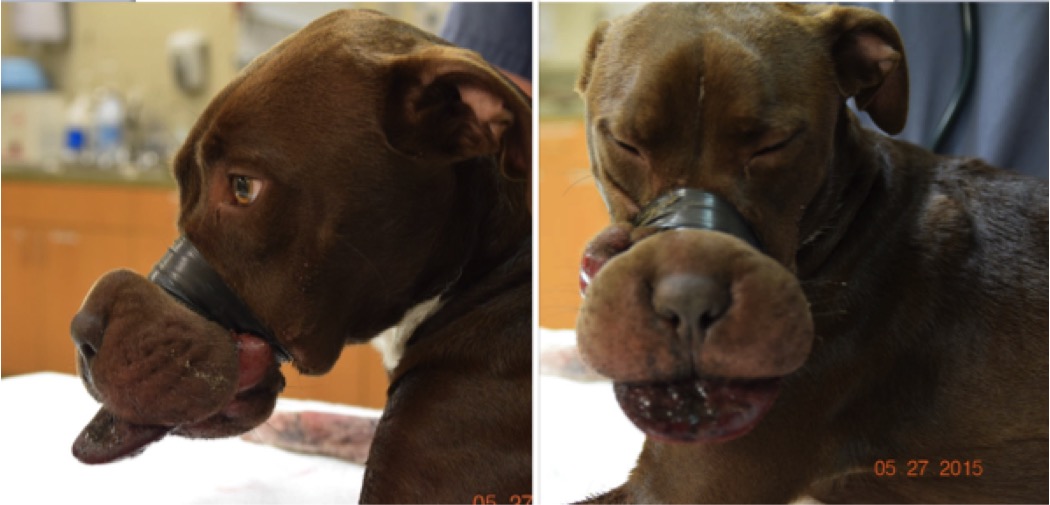 Credit: Charleston Humane Society
Thankfully Caitlyn was able to break free of her chains and escape. Eventually the suffering dog was discovered by local police officers, but not before the tightly wound electrical tape did significant damage. In fact, the shelter originally considered the poor pup in critical condition and was unsure as to whether or not she would survive.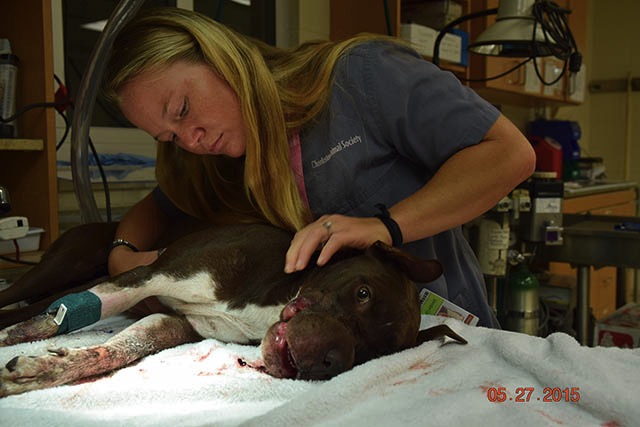 Credit: Charleston Humane Society
But once Caitlyn's story hit the Charleston Animal Society's Facebook page, it took the internet by storm! Her sweet face captured the hearts of animal lovers everywhere, and the cruelty she'd had to suffer became a nationwide call to stop animal abuse.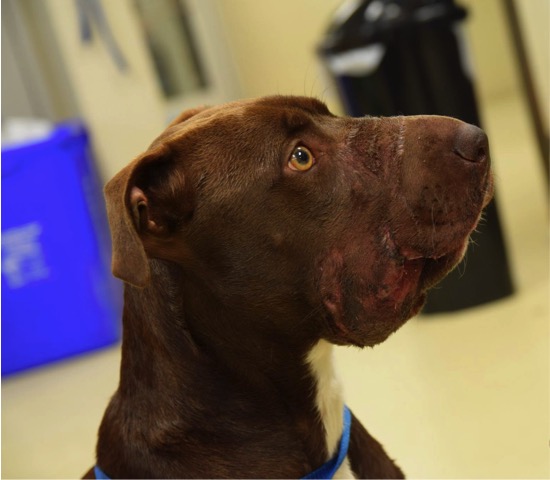 Credit: Charleston Humane Society
Donations rolled in for her medical expenses, and even some celebs chipped in! The cast members from the Bravo hit reality show, Southern Charm, hosted a benefit in Caitlyn's honor, with proceeds going to the Charleston Animal Society Toby's fund, which helps care for homeless and abused animals.
With all of the support, and with the hard work and loving attention provided by medical staff and the shelter, Caitlyn was able to recover. And though there are some scars that will remain forever, this precious pup has since been placed with a foster family who dotes on her daily. In fact, Caitlyn recently went on a beach trip with the family, where she got to enjoy just being a dog, running and playing with her 4-legged foster sister, Oreo.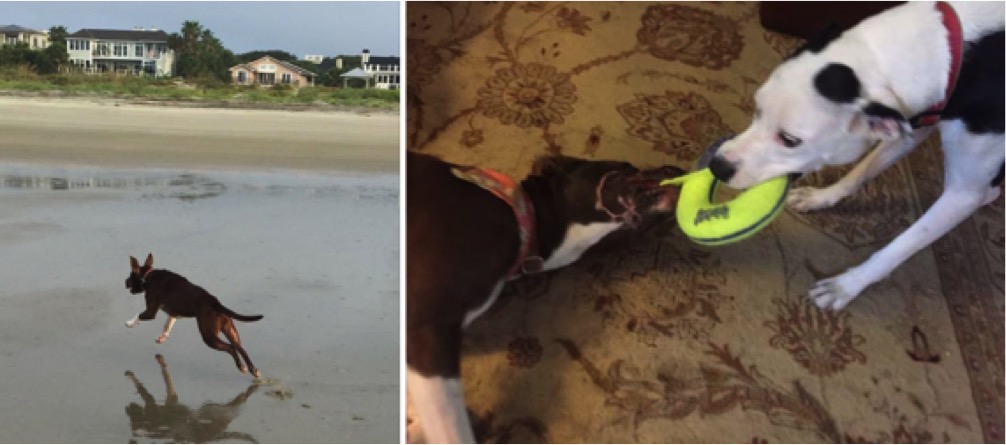 Credit: Charleston Humane Society
Until there is a resolution to the court case pending against Caitlyn's previous owner, the dog will remain with her foster family. And I'm sure that's just fine with Caitlyn, who is still enjoying the perks of being a "celebrity." In fact, this precious pup got to enjoy her very own beach photo shoot, as one of the 4-legged models for the 2016 Charleston Animal Society Firefighter Calendar!

Credit: Paul Mulkey, Mike Requidan and Caroline Eller
Thank God for all those that stepped in to help Caitlyn, who had only seen the worst humanity had to offer. But through all of the abuse, she has remained a sweet-natured pup. And now she is finally in a safe place where she can receive the same love that she gives!
When he found her buried alive in the dirt, my blood ran cold...what a miracle!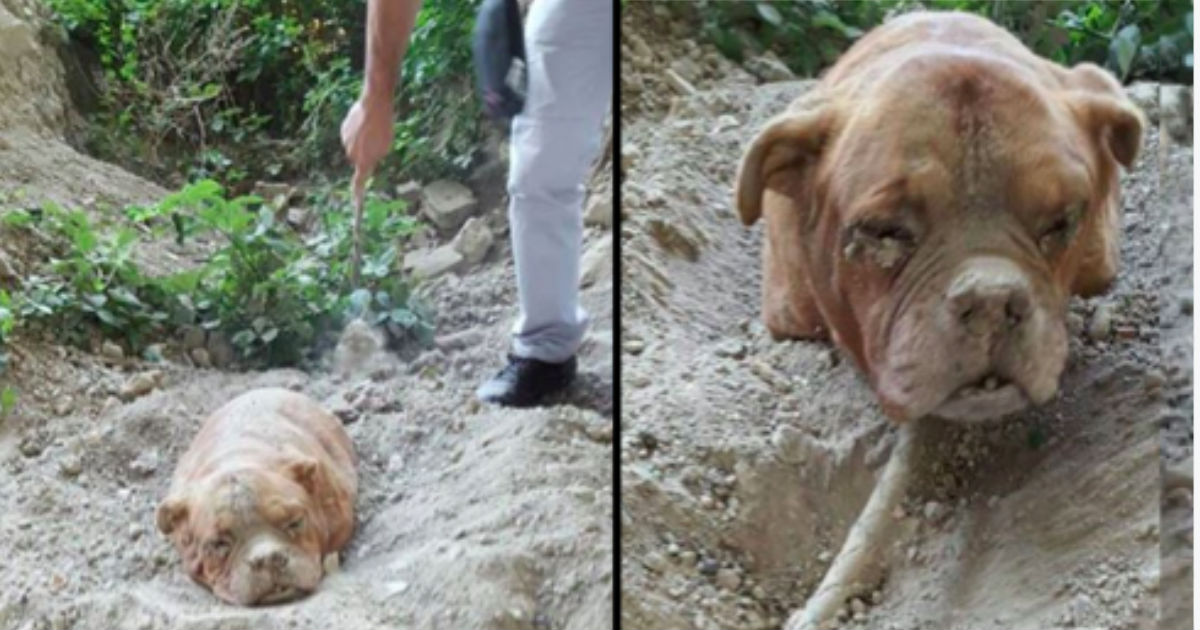 h/t: GodUpdates
What was hiding under this house will melt your heart!