Meet Evan! He is an adorable 10 year old boy from Philadelphia, PA that has an absolutely heartwarming tale. At the age of 10, he began a kind tradition that, every year, would benefit a local cat shelter.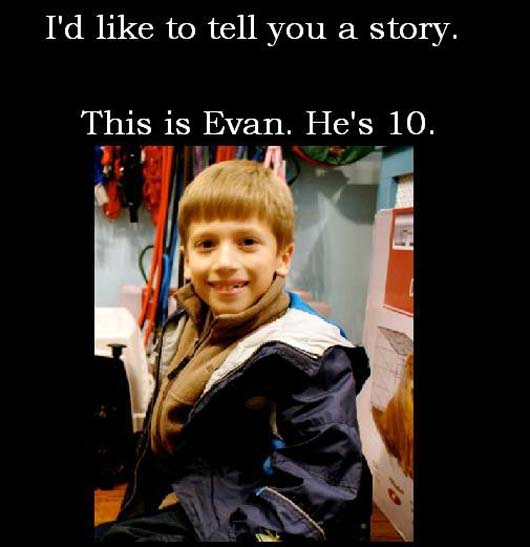 This shelter, called City Kitties, is where he rescued his own pet cat. He loves cats and ever since that moment, he did something so sweet to help the shelter.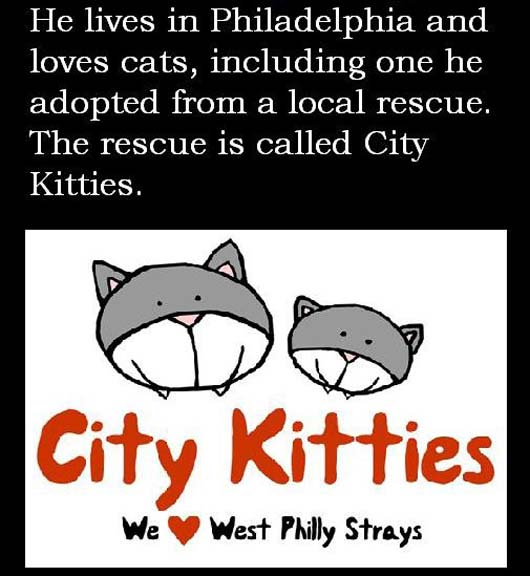 After adopting his own cat, he started donating money to the shelter every year to help the animals there. With every donation, Evan would write a sweet letter to City Kitties and enclose money that he earned.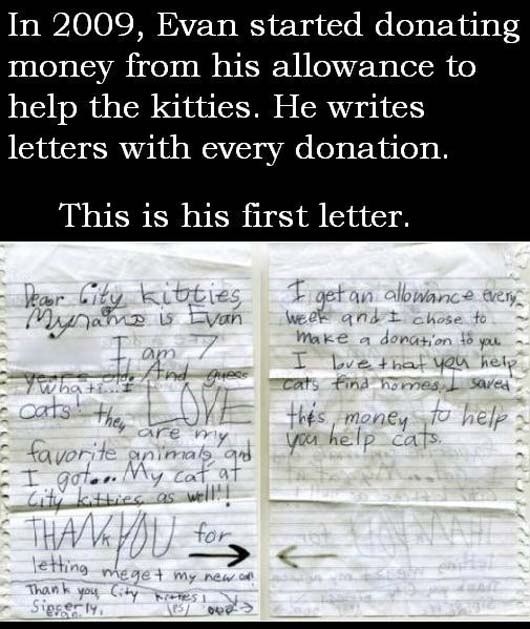 The first year, Evan collected his allowance money and donated it to City Kitties. The second year, he used his family fig tree to make money. He sold the figs at a sidewalk stand, collected a total of $86 and donated it to City Kitties.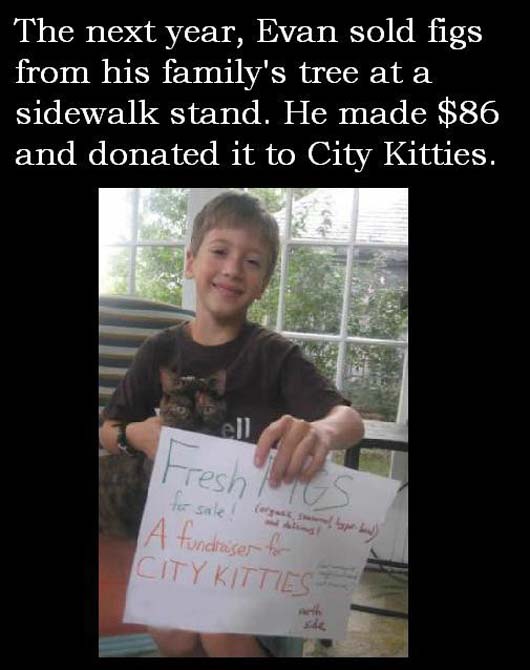 The next year, Evan saved up his allowance again and gave the shelter even MORE money with his letter.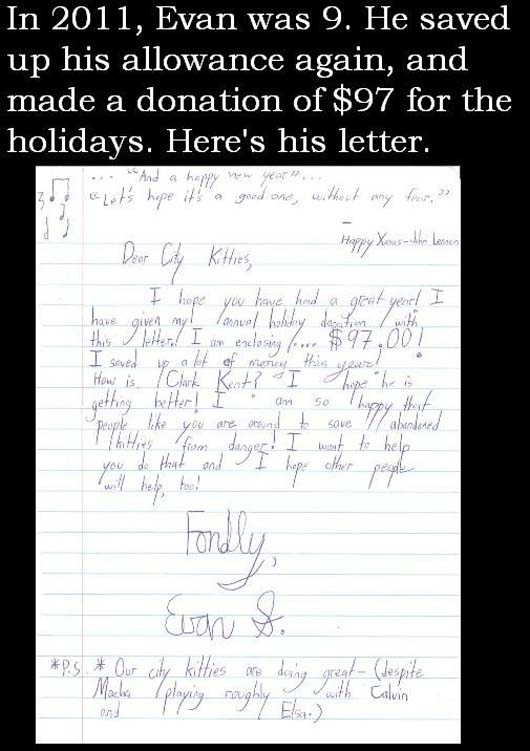 In the most recent year Evan, who is now 10 years old, saved up an amazing $110 to donate to the shelter. His proud, giving parents decided to match his donation money. The total donation given to the shelter by Evan was $220.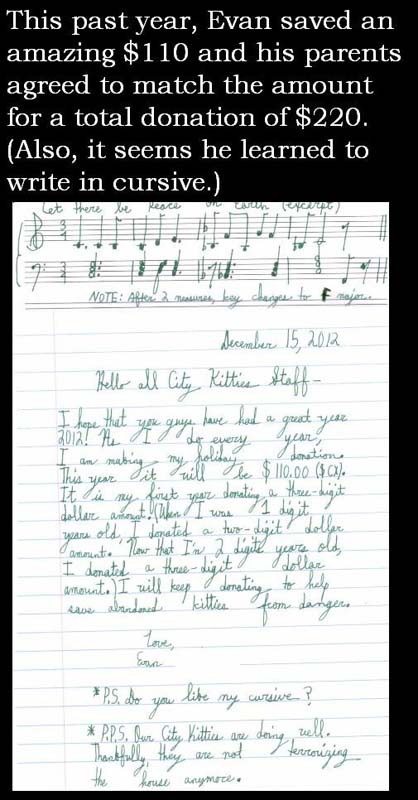 The thoughtfulness of this little boy should be something we all try to emulate. Out of the goodness of his heart, he sacrificed the only money he was making to help cats and kittens that needed rescuing. God Bless your heart, Evan, and we hope people learn from your kind example!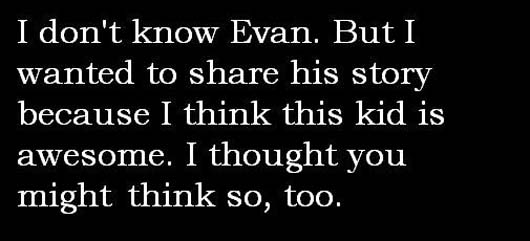 (Reddit)