Hannah Vahaba was set to run in the 2012 New York City Marathon... until Hurricane Sandy showed up on the east coast and changed everyone's plans! Little did she know, the hurricane also ruined her boyfriend's plans...
Hannah and Martin O'Donoghue traveled up to Atlanta so that she could run the 26.2 mile course. Unfortunately, the weather caused the race to be cancelled. Lots of runners, including Hannah, showed up at Central Park anyway to take pictures and maybe even run a few laps.
The most important thing that was cancelled? Martin's proposal! He planned on proposing to Hannah as soon as she crossed the finish line. He had the entire thing ready to go!
"I'd talked to the organizers," O'Donoghue said. His plan was to have a sign strung up that said, "If you finish in five and a half hours, I'll marry you." (Although, he had a magic marker with him so he could adjust the time as needed, should she take a little longer.)
So instead of greeting her at the finish line... Martin decide to take Hannah to the finish line himself. When they arrived, he proposed. Tearfully, Hannah accepted.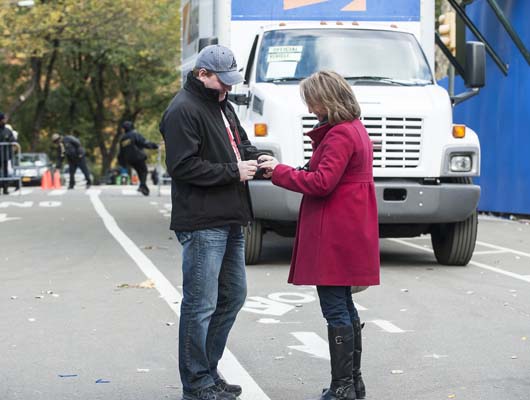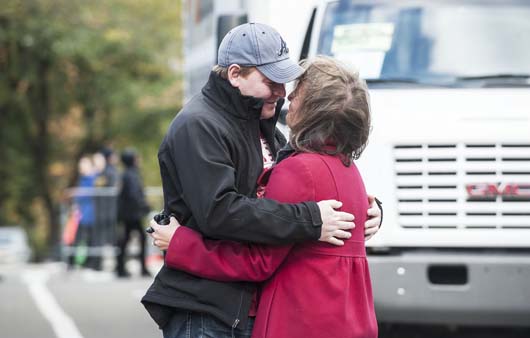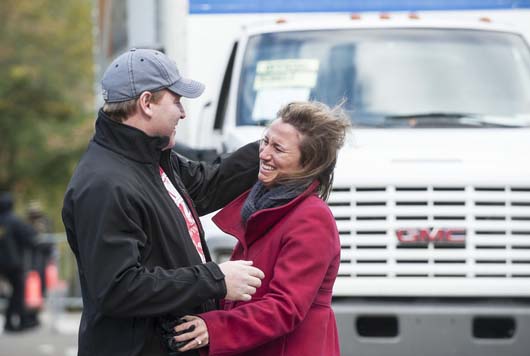 ---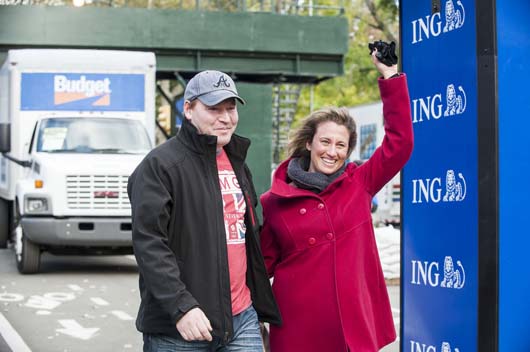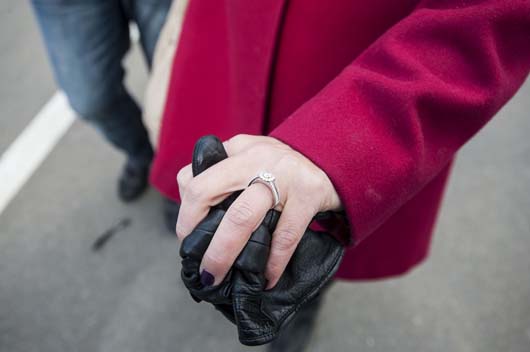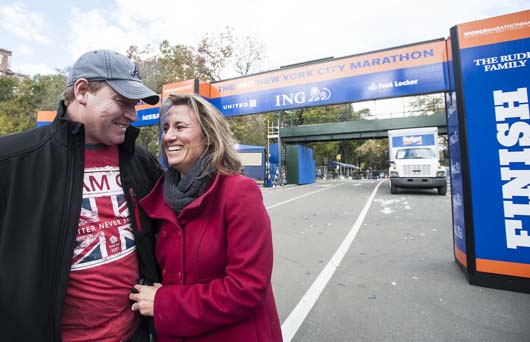 We bet winning the actual marathon wouldn't have felt THIS amazing. :)