Firefighters are in the business of saving lives – even if those lives only weigh only a few ounces. When first responders arrived on the scene of a mobile home that caught fire from the clothes dryer, they worked tirelessly to put the flames out. Luckily, there were no humans inside, but there were five small hamsters waiting to be rescued.
The firefighters scooped up the hamster family, Oreo, Madonna, the three babies, and brought them outside to safety. Firefighter Tim Hulse said that they were able to save all of the little hamster family expect for one of the babies.
In order to save the hamsters the responders had to refer to their "pet emergency pocket guides". That's when they gave the hamsters oxygen treatment and first aid care.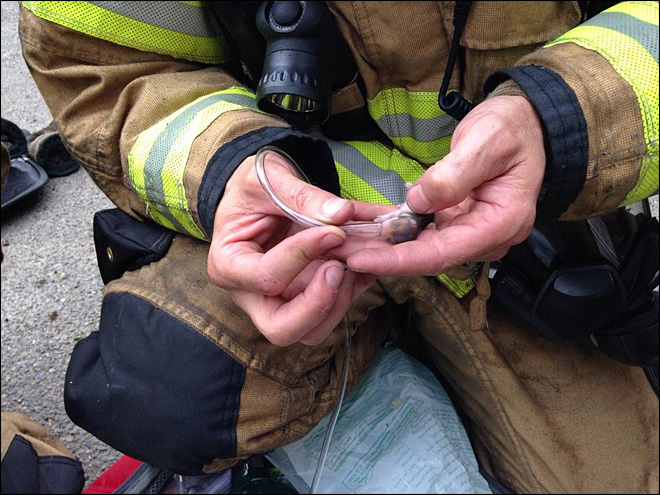 "Yes. Our crews are trained and specially equipped to care for animals that have been rescued from a house fire," said Tim. And we are so glad that they are, and that there are tubes and bandages small enough for cute little hamsters.
We are sure that these homeowners will be happy that their pets are still alive, despite losing their home. We are praying that they will get back on their feet very soon.
Credit: Komo News