A Miraculous Rescue
When the unexplained happens, many like to chalk it up to chance or fate or coincidence. But for believers, there is no doubt when divine intervention is at work. And for one mom who just lived through the most terrifying experience of her life, there is no question that it was God who saved the day!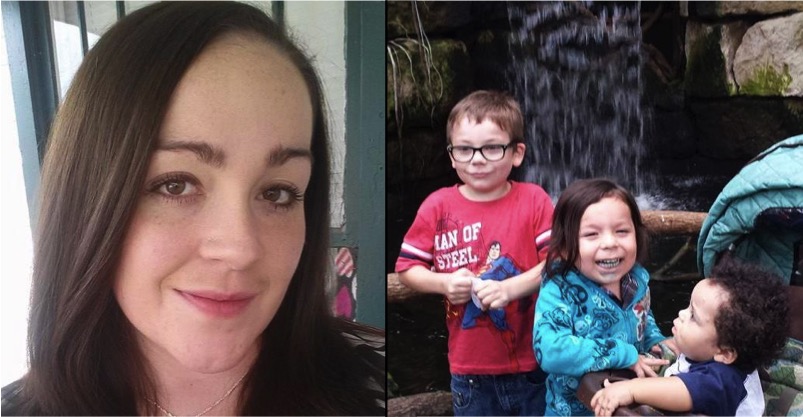 Credit: Facebook
25-year-old Britta Franck was headed home to Wichita on a cold and rainy day with her 3 young sons -- Miguel, Arturo and Devin -- and her 72-year-old grandma in the car. While on a low-water bridge, a fierce current swept Britta's Yukon XL off of the bridge and into the creek below. As the rushing water carried the SUV downstream, the vehicle hit a tree and flipped onto its side, where it became pinned. The tree broke out the front passenger car window, and icy water started pouring in.
The frantic mom looked back to find her youngest son, Devin, still strapped into his carseat, which was completely underwater. She went to work on getting him unbuckled, as the water continued to rise inside of the sinking vehicle.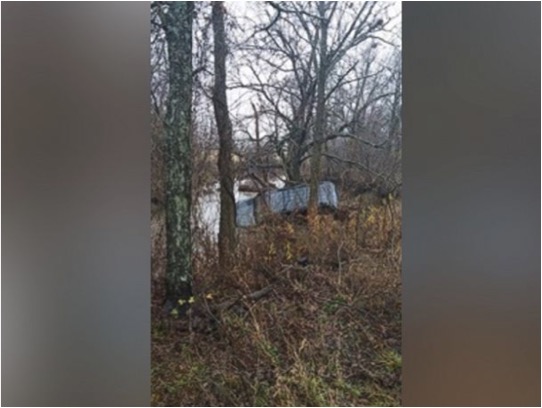 Credit: ABC News
And that's when a miracle happened. To get out of the car, the family would need to go out the back passenger window. The problem? It was closed, and Britta says,
"There were power locks on that window and I knew I wouldn't be able to unlock it."
Thankfully, she didn't have to. The window suddenly and miraculously rolled itself down!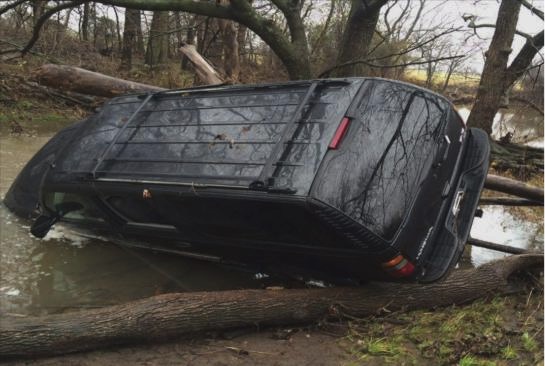 Credit: The Weather Channel
Britta and her boys climbed out of the vehicle. Britta's oldest son, 6-year-old Miguel, held tightly to a nearby tree. Britta sat atop the vehicle, with her 3-year-old and 1-year-old clinging to her for dear life. Her grandmother sat in the passenger window, waist deep in the freezing water and bleeding. All the while, the water surged around the SUV, threatening to break it loose from the tree, which would have sent the family to certain doom.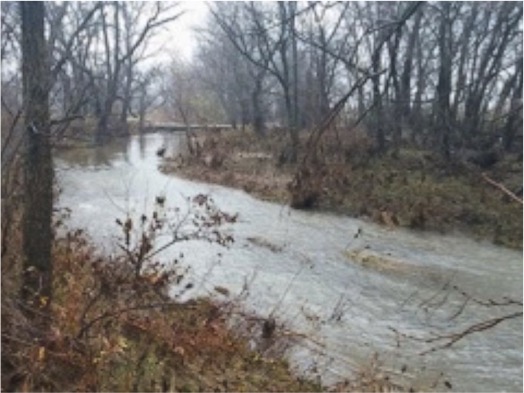 Credit: ABC News
A terrified Britta made several calls to 9-1-1, and tt wasn't long before Oklahoma Highway Patrol trooper Micah Stinnett. However, because the SUV was 10 to 15 feet from the creek bank, he was unable to reach them. But as a pickup truck and reinforcements began to arrive, they were able to use a rope to pull the family to safety, one by one.
Everyone was taken to the hospital, where they were treated. Everyone has recovered and is doing fine, thanks to the divine intervention that opened the back window, along with the angels God sent to complete the rescue. And after surviving such a harrowing experience, Britta says,

"We are truly blessed."
And that is for sure. Thank God for opening the car window when He did, and for giving the family the strength to hold on until help arrived. We truly serve a powerful God!
Here's another incredible story about a little girl even doctors call a miracle after her heart stopped for over 12 minutes!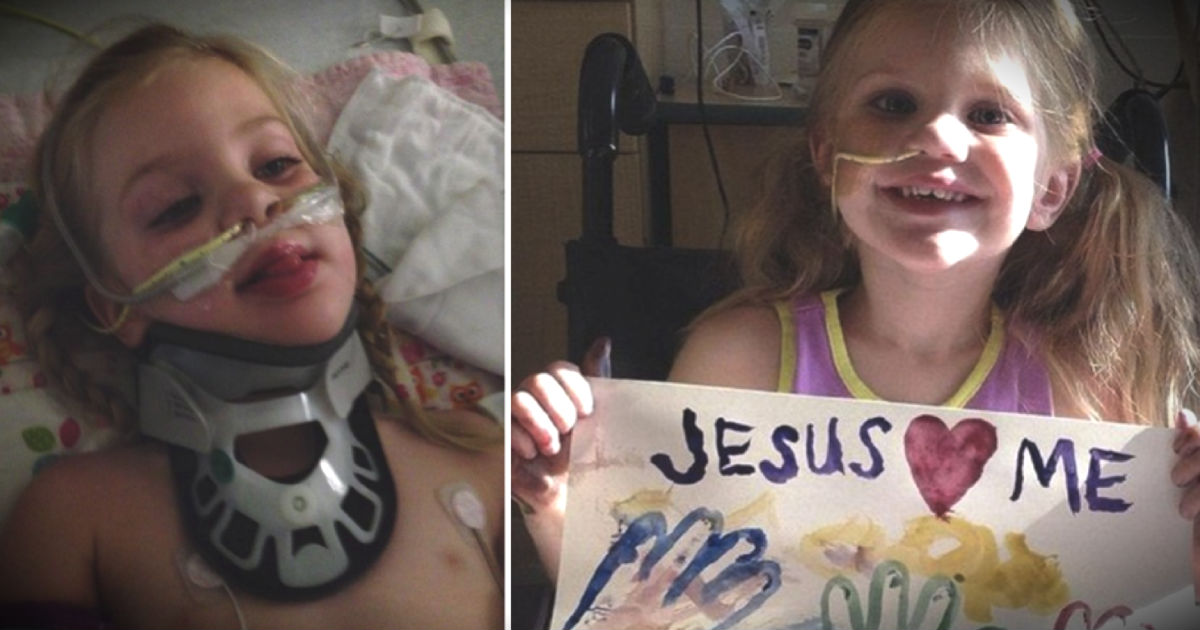 Credit: Grand Lake News
h/t: GodUpdates

A firefighter did THIS for a terrified little boy, and it will melt your heart!