Poor William was an impulse buy. A couple saw him on the internet, and brought him home with no idea how to take care of a puppy. Their neglect turned the greyhound mix into a walking skeleton. But once in his new home, love helped the thinnest dog make a remarkable recovery. And when the woman who rescued him got married, she made sure William was right by her side!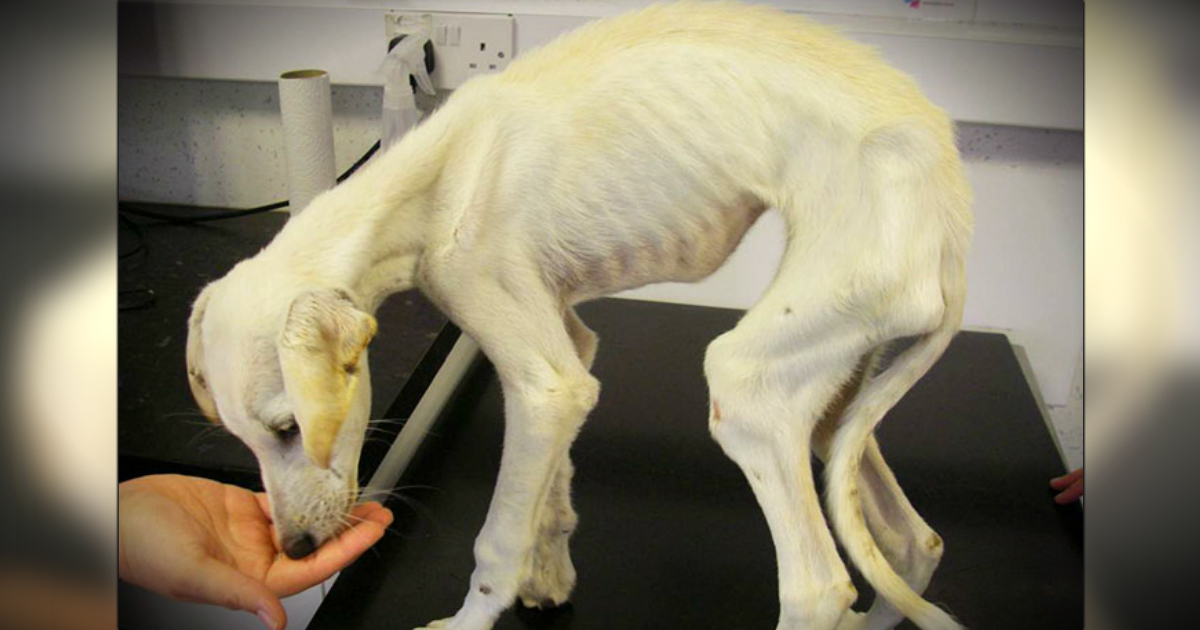 Credit: RSPCA
Poor William weighed only 6.5 lbs by the time a rescue group found him. He'd been left on the side of the road, so weak he could barely stand.
"He looks like a walking skeleton," RSPCA Inspector Nicky Foster said of William on the day he was found. "He is the thinnest dog I have seen in the 10 years I have been an inspector. You can see every single bone in his body."
An investigation led authorities to William's original owners, who admitted to causing unnecessary suffering to the poor dog. As a result, they can never own another animal again. Additionally, the couple served a brief prison sentence and were ordered to carry out 35 hours of unpaid work.
RELATED: Abused pup is left with only half a face, but still has a heart full of love
As for William, the vet tended to him, then turned the skinny pooch over to a kind woman named Rachel Butler.
William's Transformation
Rachel took to feeding William four times a day in oder to get him up to a healthy weight. But just as importantly, she showered him with love. A year and a half later, the thinnest dog hit 24 lbs, right where he should be!
Now that William was part of a family who truly loved him, Rachel gave him a special place of honor on her big day. When she and her fiancé tied the knot, William was there to walk Rachel down the aisle.
"Having William at the ceremony made us both feel so proud at how far he has come," Rachel said.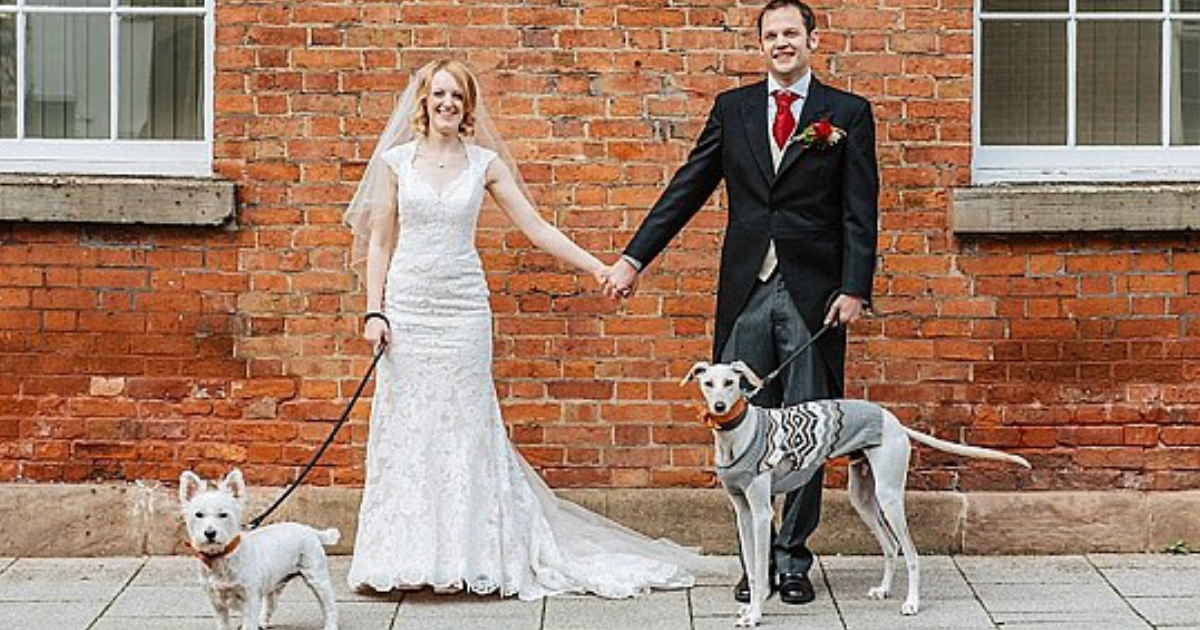 Credit: Kate Lowe Photography
Dressed in a tweed collar and bow tie, the precious pup stole the show. And his excitement matched that of the newlyweds.
"When he was brought into the RSPCA's care he was close to death. But on our wedding day his tail did not stop wagging," Rachel explained.
RELATED: Wounded warrior has his service dog serve as best man at his wedding
With parents to care for him, and an 11-year-old West Highland terrier as his brother, love has transformed life for the thinnest dog in the world!
h/t: GodUpdates
YOU MAY LIKE: "24 hours of love" turns out to be just the miracle this shelter dog needed