The little body being rolled away on the gurney belongs to an 11-year-old hero from China… Liang Yaoyi.
Liang died just days ago from his battle with a brain tumor. He wanted to be a doctor when he grew up.
But he didn't let his life being cut short stop him from saving lives.
Liang was so selfless, that this was his final wish... He told his parents that if he didn't survive, he wanted to donate his organs so that others could live.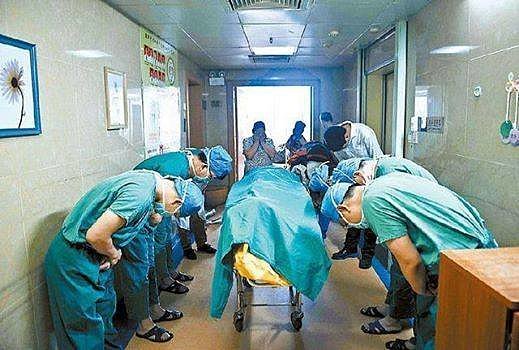 He told them, "There are many people doing great things in the world. They are great, and I want to be a great kid too."
While Liang's lifeless body was being rolled into the surgery room to remove his organs, doctors lined up and bowed to show their honor for such a heroic soul.
This moment will leave you speechless.
Liang was more than great - he was truly remarkable!
Credit: Frank Somerville KTVU