"Jesus will be with us no matter where we go."
Imagine if someone swooped in and forced you from your home and made you homeless overnight.
That's exactly what happened to these children who were driven away from their homes by Islamic State militants. and they're now struggling to survive. Their faith is unshakeable and they offer such words of wisdom that only God could instill in their hearts.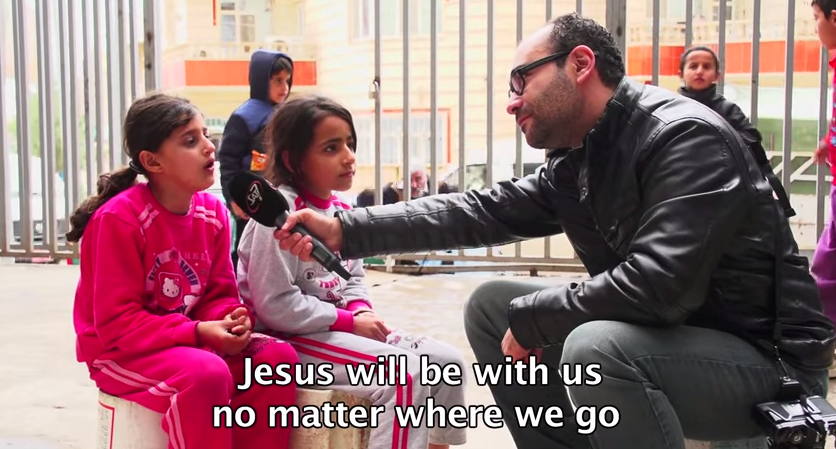 A young Iraqi Christian girl is among those who have lost everything at the hands of brutal Islamic State militants.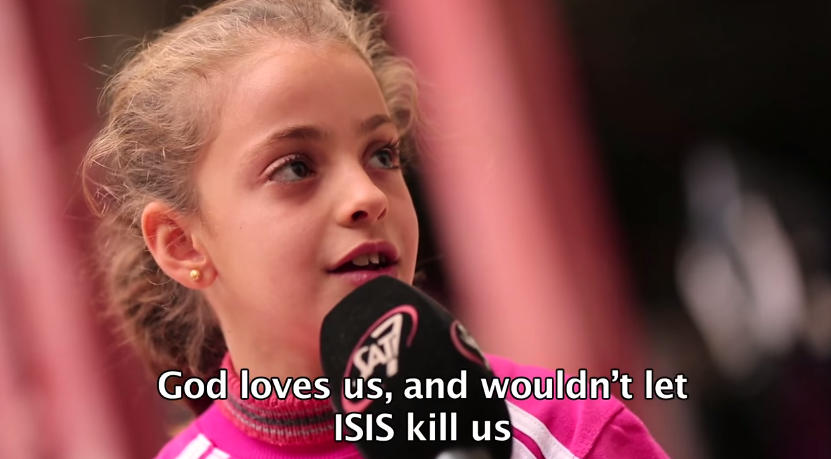 Now living with her family in a half-built mall in Northern Iraq, the child recently had a stunning reaction when a reporter asked how she would retaliate against the terrorists, if given a chance.
"I won't do anything to them," the child, named Myriam, said. "I will only ask God to forgive them."
When a reporter for the Christian satellite network asked if she, too, could forgive the Islamic State, she responded, "Yes."
In addition to Myriam's compassion for her enemies, she also explained just how profoundly her life has changed since she and her family were driven from their home in Qaraqosh, Iraq. They are now living in the Ainkawa Mall along with many others and openly share their beliefs that God provides for them.
"We used to have a house and were entertained, where-as here we are not," the little girl said. "But thank God. God provides for us."
When she was asked to explain, Myriam said God loves her and the other Christians who escaped, and he "wouldn't let ISIS kill" them!
Other children also shared their perspectives about what it's like to live in the mall with many other refugees who have been left with few if any possessions after fleeing from the Islamic State. Praying is their only hope.
I cannot imagine what my response would be if this had been me - especially at such a young age. These young girls show such courage and FAITH. I don't know if I've been tested at this level yet. And I hope and pray I never am. Let's collectively pray for all of the families that have been misplaced. And for the lives lost in simply stating their love and belief in God.
"Is there anything Christians can do to fight terrorism? Click here to learn more."
Here is the video of the interview:
HT: GodUpdates
ISIS could not kill this girl's faith!