No Parking, No Exceptions!
Declan Tramley loves to ride his little red motorcycle. He also adores police officers. But at 3 years old, he's somewhat lacking when it comes to knowing the rules of the road. And since reading is not a strong suit yet, the pint-sized biker holds no regard for "no parking" signs. And this made for the perfect setup for an adorable prank, planned by his father.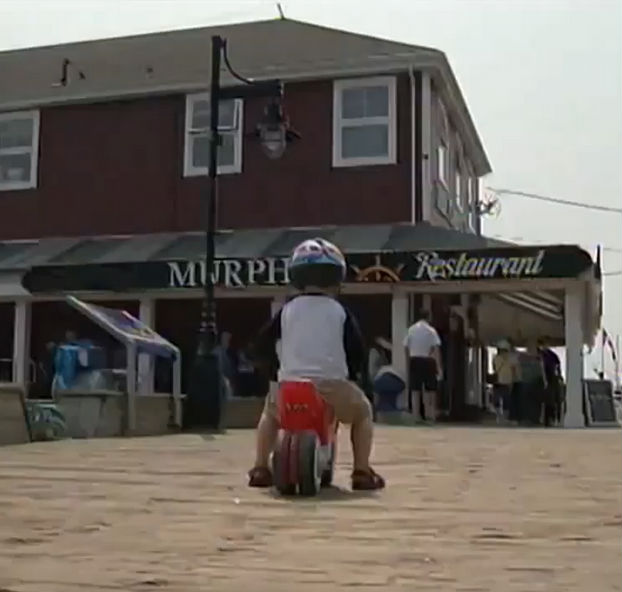 Credit: ABC News
While cruising along the boardwalk with his parents, Declan decided to take five. But when he stopped his bike in a no parking zone, he felt the wrath of swift justice! Constable Shawn Currie was by the boy's side in no time, and issued the tyke a parking ticket. Declan's dad was nearby to photograph the boy's priceless response, which pretty much mirrors how most of us respond to parking tickets!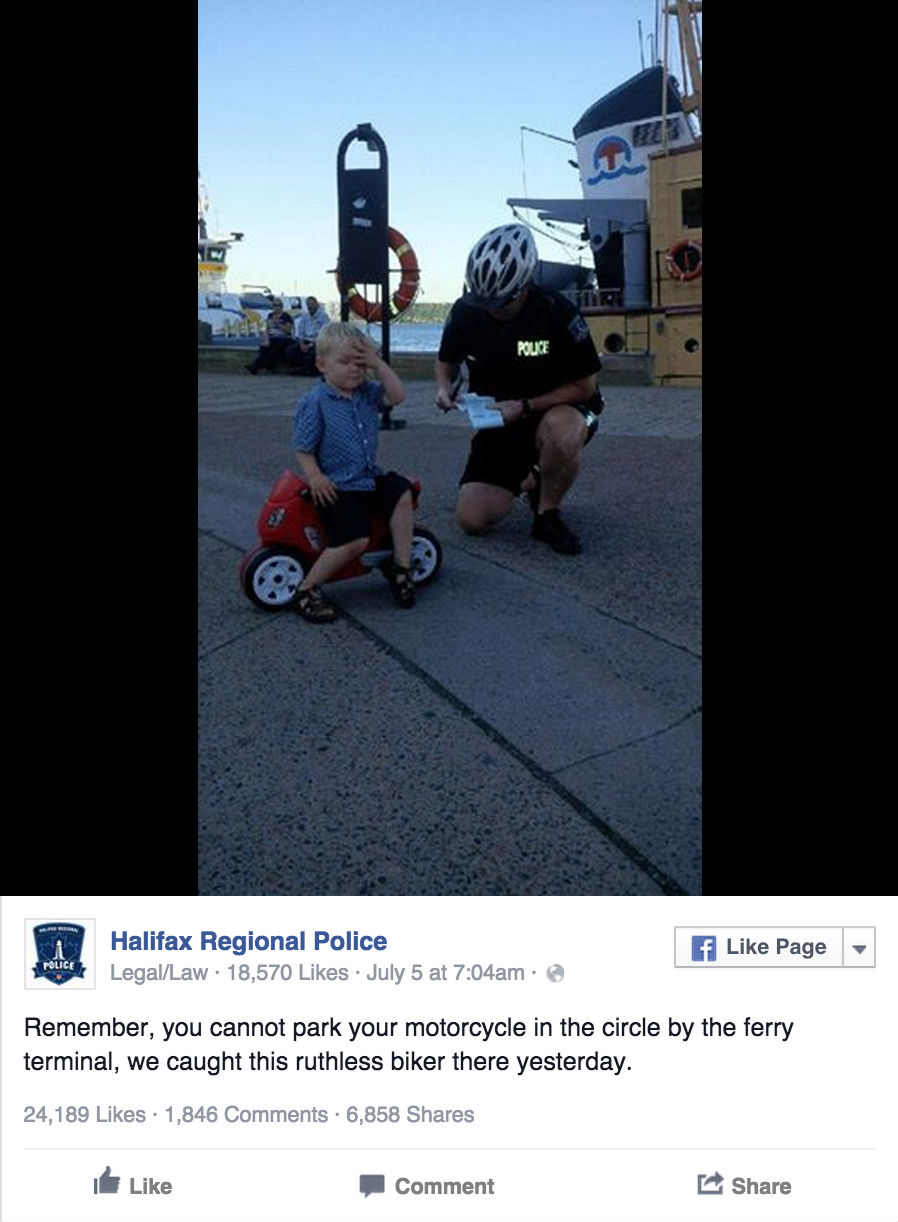 The adorable photo was posted to the Halifax Regional Police Department's page on Facebook, with the caption, "Remember, you cannot park your motorcycle in the circle by the ferry terminal, we caught this ruthless biker there yesterday."
But don't let the picture fool you! Declan was absolutely delighted by the whole experience. His mom says:
"He adores the fact he has a ticket, not really understanding what it means. It is just a blank ticket. He tells everyone he has [it]."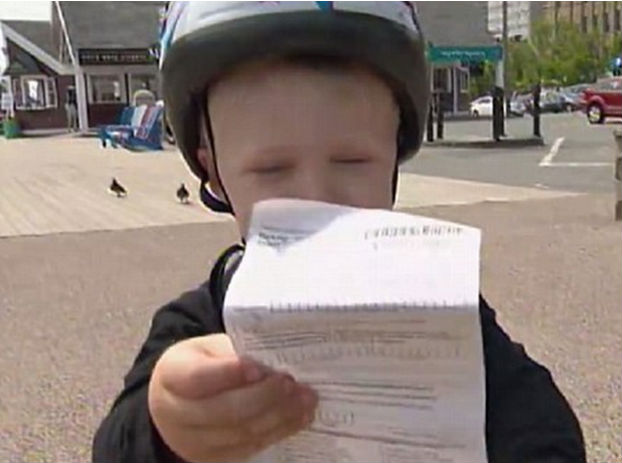 Credit: ABC News
Oftentimes police officers catch a lot of flack. It's their job to enforce laws for our own safety. But this story just goes to show they can have a sense of humor too! Here's what Constable Currie had to say:
"It's nice to show the different sides of police. We're not always making arrests and hauling people away … we like to have fun."
You can watch the full story below:
ABC US News
|
World News
h/t: GodUpdates
A police officer pulled over this 2-year-old...and you'll love why!!!