The note below was left at a restaurant. When the server picked it up, she didn't expect to burst into tears. This is what she said about the little note when she posted a picture online:
"A guy came into my restaurant alone and sat at a table and only ordered a coke. He looked sad so we thought something weird was going on. However, after he left, we found this note on a napkin with about $3 in change on the table. We all teared up after we read this."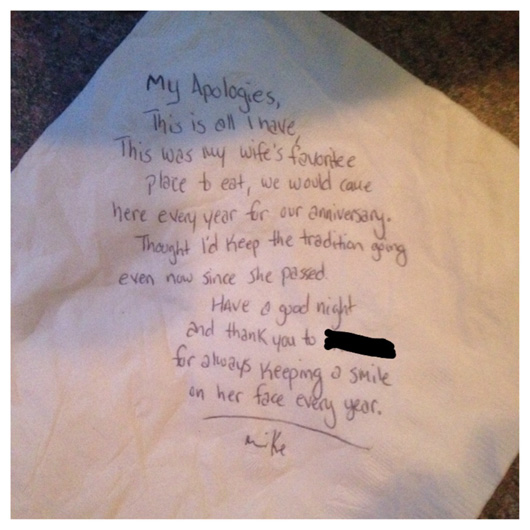 Love is a blessing from the Lord and life is truly special when it is FULL of love. Please pray for Mike, that he will find strength to go on without his beloved.
(via)