A man from Michigan named Jeff Andres, a pediatric physical therapist, didn't just ask his girlfriend Shana Warner to marry him. Instead, he asked two different women: Shana and her 6 year-old daughter, Ally. Both Shana and Jeff were extremely close to Ally, so they wanted to make sure should they ever get married, she would be involved in the engagement as well.
During Jeff's 34th birthday party, he stood up and thanked friends and family members for attending. "I knew something was up when he asked me to stand up as well," Shana said. "He told me that all he wanted for his birthday was me, and then he got down on one knee and asked me to marry him." Warner said yes, and Ally was delighted. "She asks us all the time when we're getting married," says Shana.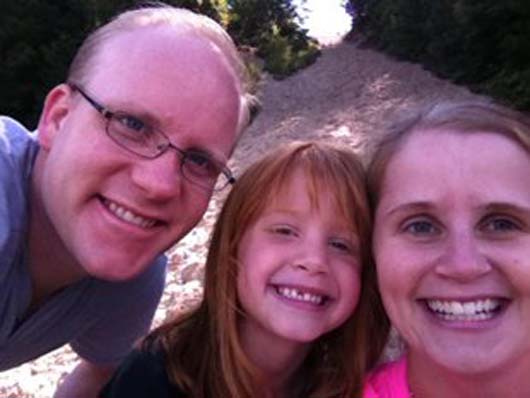 But Shana wasn't the only girl getting a surprise. Earlier this year, Shana had purchased her daughter a $45 ring with a diamond flower. Then, they took Ally to one of the biggest Christmas stores around so she could sit on Santa's lap.
"Just as Ally had finished telling Santa what she wanted for Christmas, Jeff said, 'Hold on, Santa. There's one more thing,'" says Shana. "He got down on one knee and asked Ally to be his stepdaughter."
Ally said yes and overwhelmed by her sparkly ring, she told Jeff, "You're the gem of my life."
The love this family shares is a blessing and we pray they see many happy days together!
(via)