During the past year, First Lieutenant Nick Vogt faced death time and time again. At one point he was even "clinically dead," but thanks to prayers, support and the blood of over 300 troops, Nick is alive to see another day.
While serving in the Kandahar province in Afghanistan, not long after joining the military, Nick stepped on an IED. The explosion took one of his legs and severely mutilated the other. He almost didn't survive and was, to doctors, dead. Another soldier, a 21 year old named Calvin Pereda, died from the very same explosion.
According to the Catholic News Agency writes:
Nick should be dead, the doctors told his family later, if not from the explosion then from the precarious surgeries that followed. He suffered such severe wounds that his heart stopped several times as doctors operated to stanch the massive bleeding.
As the Military Times notes, Vogt's physical condition had deteriorated so rapidly that physicians were forced to open Vogt's chest to perform manual heart massage. This maneuver, while keeping the young man alive, also meant that Vogt was losing blood at a hazardous rate. Even worse, the hospital where he was being treated had used up its entire supply of platelets, whole blood and plasma. The young man needed more to even have a chance at survival.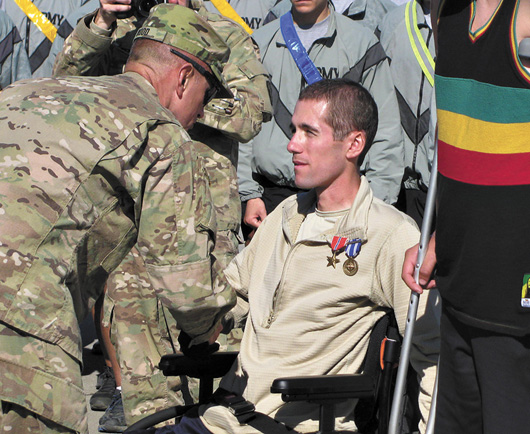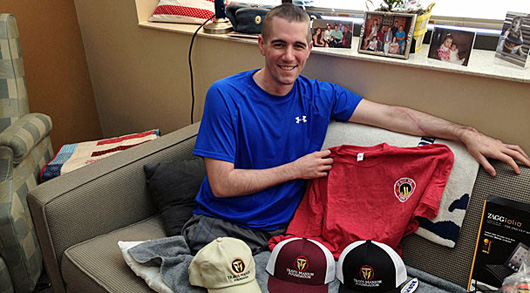 The soldiers stationed in the province refused to let Nick die. Because he was losing blood so quickly, the soldiers rallied to help, including team leader Sgt. Adam Lundy. More than 300 troops donated blood to help keep Nick alive.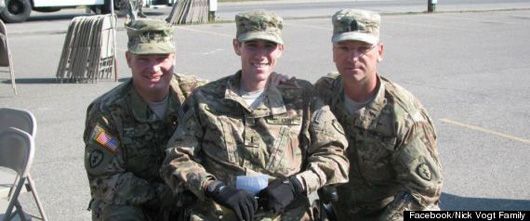 ---
Although Nick survived the initial medical care, he had to undergo 30 other surgeries. His heart stopped twice, he contracted many severe infections and he had a brain aneurysm. Nick should have died from all of his injuries - but God didn't let that happen. He worked through the doctors, the supporters and Nick's body to keep him going.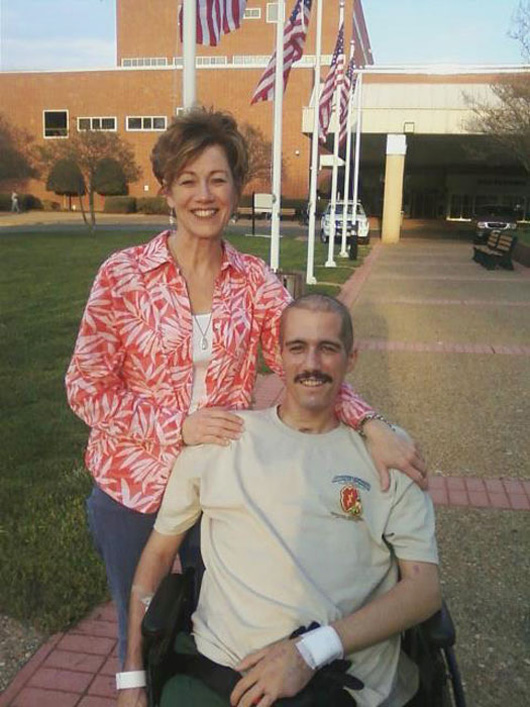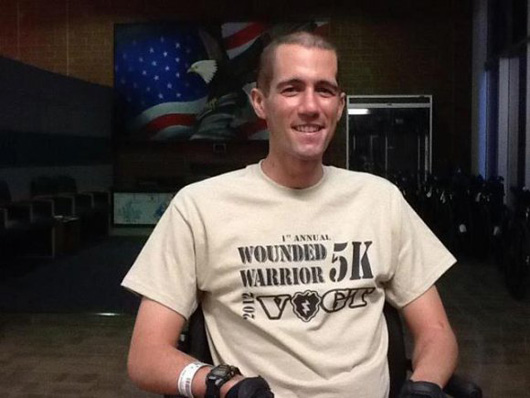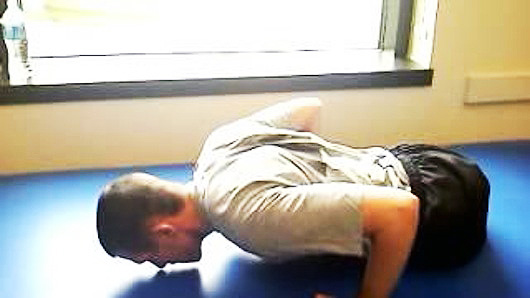 More than 600 people have signed up to run a 5K race in Nick's name next May. The amount of support that is flowing in for Nick and his family is absolutely unbelievable.
"We could never find the words to express our appreciation and gratitude to the hundreds of people who have helped Nick survive his injuries," Sheila Vogt, Nick's mom, told U.S.A. Army Alaska. "Thank you from the bottom of our hearts. Had it not been for you, we would not have been able to tell the story of Nick's survival. He has a very bright future, and we are so glad that God put you into Nick's life."
God watched over Nick and now has truly blessed him. Let us be thankful that Nick was able to survive this tragedy - and inspire others to overcome their own hardships!