Because of the terrible tornadoes in the midwest, many people, pets and homes will never be the same again. Many volunteers have been stepping up to the plate to help others... and now even dogs are lending a helping paw.
A stray 2 year-old Rottweiler mix was scheduled to be euthanized; a volunteer at the Indiana shelter where the dog was being kept decided to prevent her from being needlessly killed.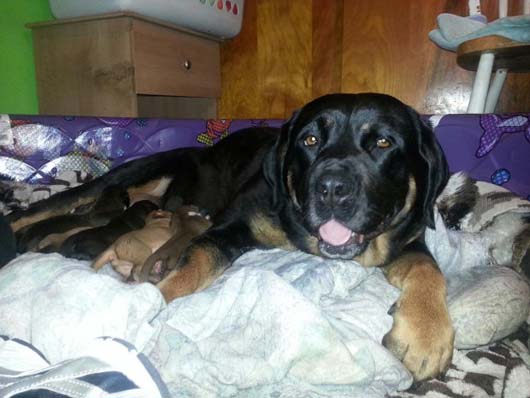 Volunteers from Guardians for the Green Mile, a group solely dedicated to transporting dogs scheduled for euthanasia to no-kill shelters, went to pick up the dog. When they arrived, she was already in labor.
The dog, which the volunteers named Bertha, was taken to someone's home when 24 hours passed and the puppies still had not been born. Vets had to perform an emergency C-section, but it seems her litter was still-born. But, it was meant to be.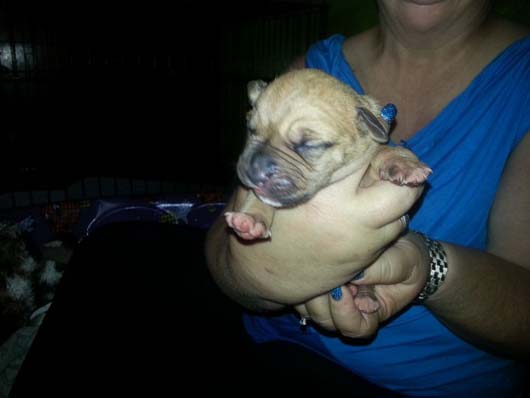 The rescuers now had a dog that was lactating and without puppies and they stumbled upon a litter who was orphaned. Their mom was either separated from them or killed in the terrible storms that have been hitting the area. So, Bertha adopted the puppies without batting an eyelash and became their new mother.
God has a plan for all of us; even though sometimes we don't understand it, moments like these prove it. It's not just coincidence!
(via nwitimes.com)