This adorable little puppy is named Trooper. He is a 5 month old pit bull and he has endured torture most animals and humans wouldn't be able to survive. He was treated cruelly by an owner that hasn't been able to be found. The abuse he was put through nearly killed him! Trooper was tied to the back of a truck and then dragged down Highway 55 in Missouri over a mile.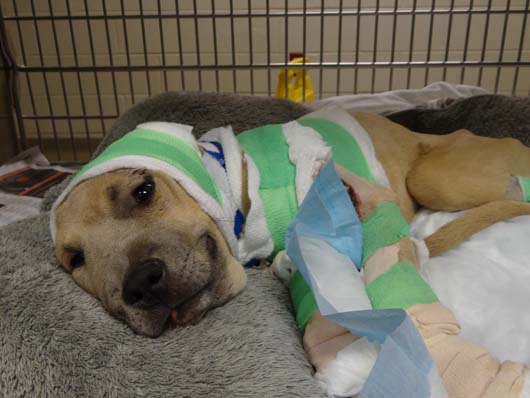 Trooper needed medical attention - and fast.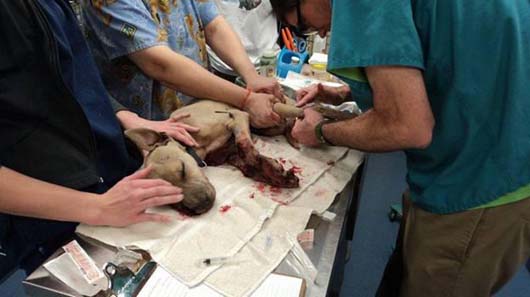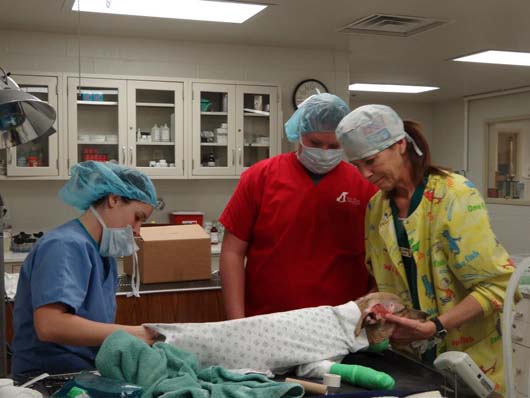 Doctors and nurses were especially careful with fragile Trooper, making sure to keep him warm and comfortable in between his countless surgeries.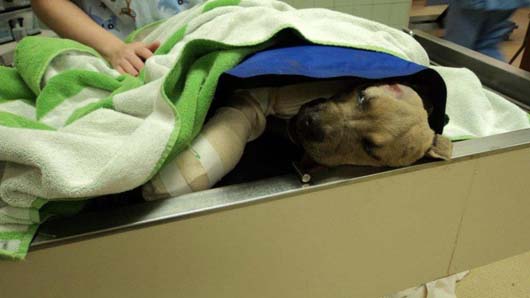 The Humane Society of Missouri and the St. Louis City Police were notified when people saw a puppy being brutally dragged down the highway. Once on the scene, Humane Society workers found the puppy in desperate need of help and also a very upset truck driver. He didn't know how the dog ended up being tied to his vehicle and he stopped driving as soon as other drivers alerted him that something was wrong.
---
"It's shocking when an animal is abused to this extent," Missouri Humane Society spokeswoman Jean Jay told Fox News. "We are following up on some leads and tips we've received in cooperation with law enforcement." Adding, "The dog is well for what he's been through. He is remarkably calm and friendly."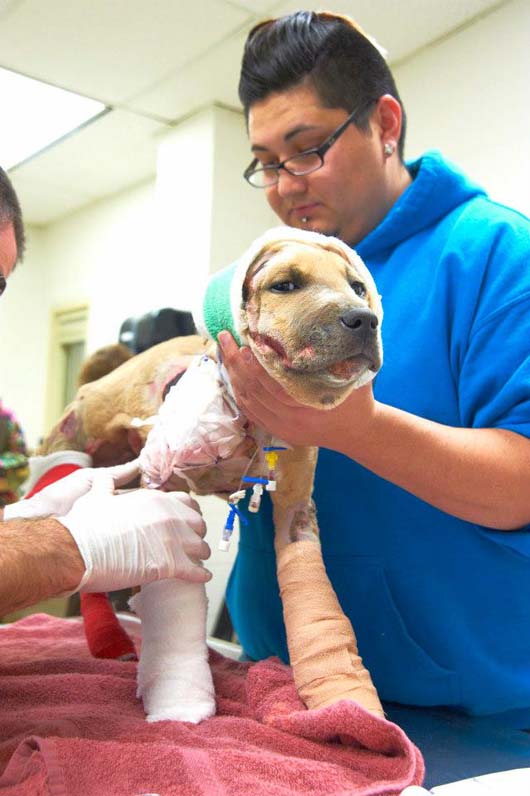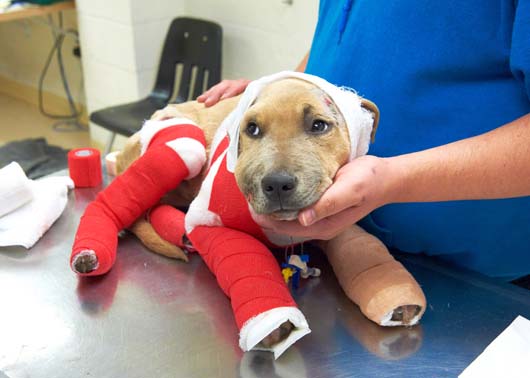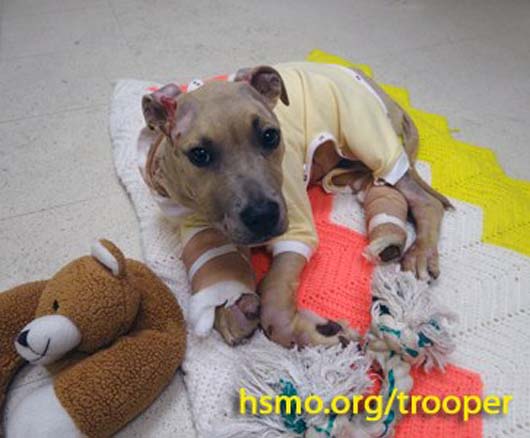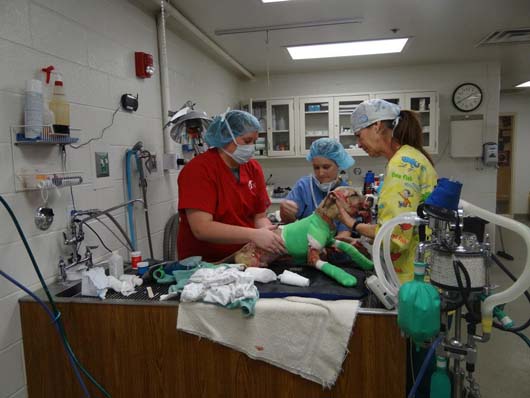 Trooper was hurt badly from the incident, but he was also a victim of neglect for months. He was frail and the bones were showing through is skin. Anyone with information should contact the Humane Society of Missouri Animal Abuse Hot Line at 314-647-4400; the reward for information leading to the arrest and conviction of the person responsible for this horrible crime is $5,000. You can also find out more information on Trooper, his healing process and donating to support him at Trooper's Facebook page.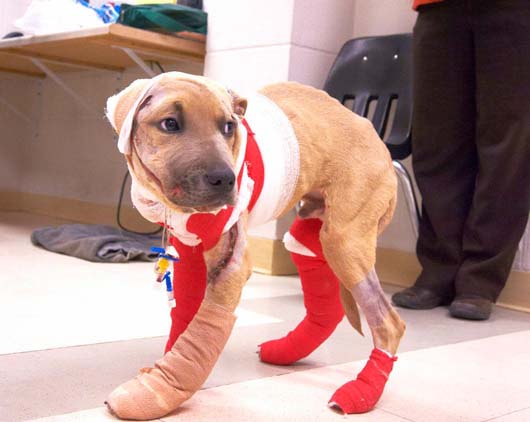 ---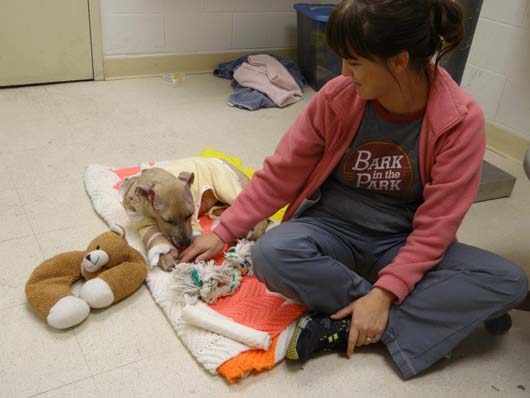 Even though Trooper had a rough life so far, he is starting to finally realize what true love and comfort feels like. Some of the caretakers have simply fallen in love with this little pit bull!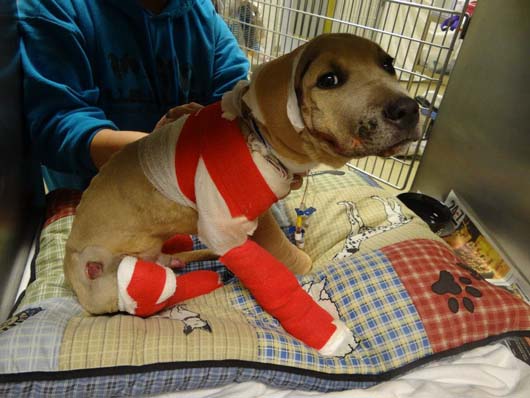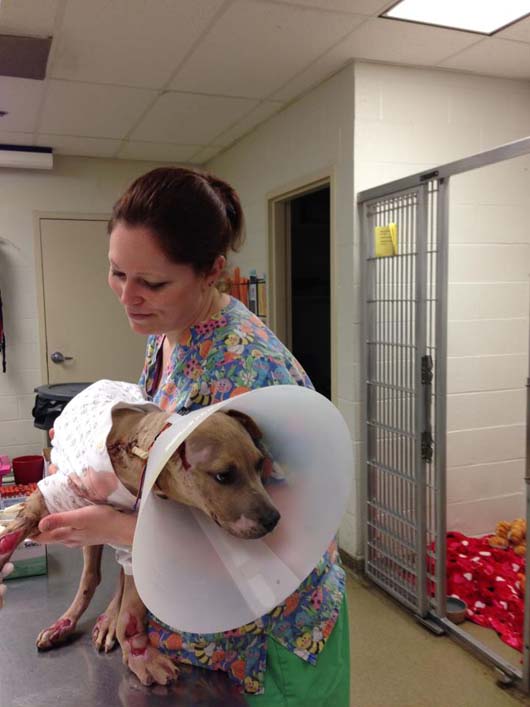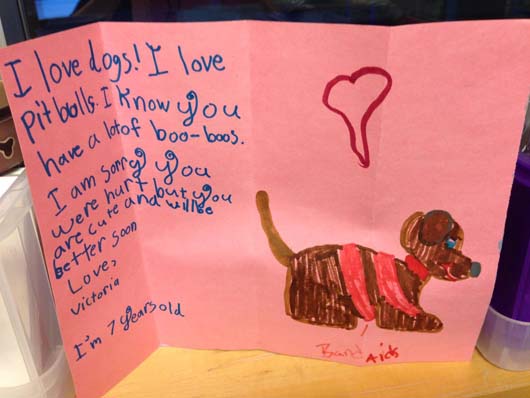 Trooper has even been getting support and fan mail from the tiniest of animal advocates! He is recovering quickly, and after weeks of care he is able to walk around by himself and even play fetch.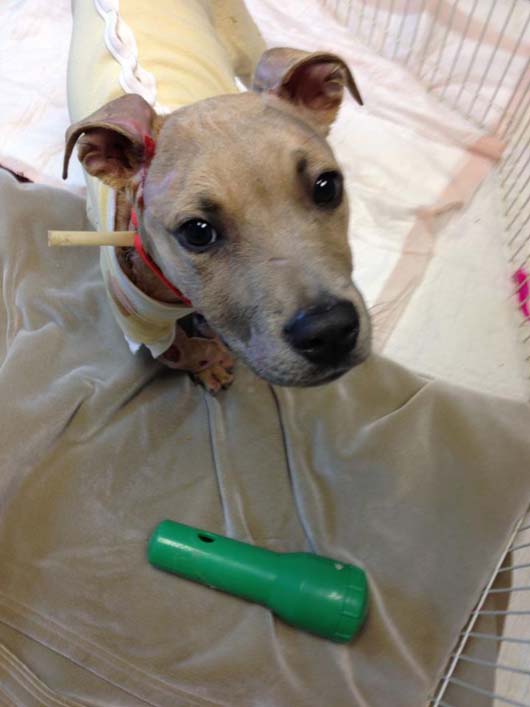 Trooper sustained severe road rash all along his body, lacerations and broken bones. Thankfully, because of fast-acting doctors and volunteers, the abused puppy will make it through this terrible transition... and find a forever home that will cherish him forever!