The day before Chad Dennis was to marry Holly Ryffel, Chad lost control of his car in a horrific accident. He was driving on a dark, slippery gravel road on St. James Island in South Carolina when he lost control of his car. He flipped the car four times and landed in a marsh, upside down. The car filled with water, but he was able to escape, walk 70 yards back to the road and then walked a mile and a half back to his home.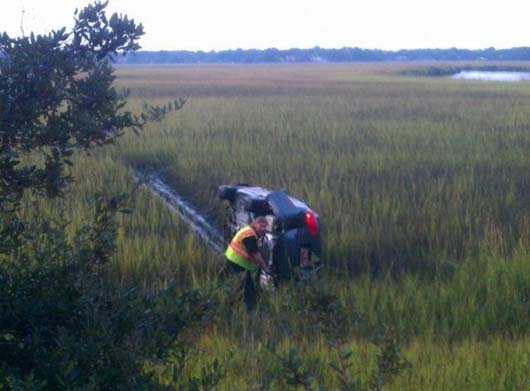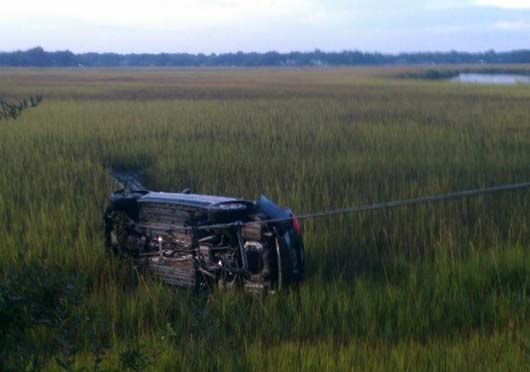 He thought that he would be all right, but once he got back to the house he noticed a severe pain in his back that was masked before because of adrenaline. His mother took him to the hospital and they discovered he fractured his L1 vertebrae. Most people thought the ceremony would be off... but they were wrong!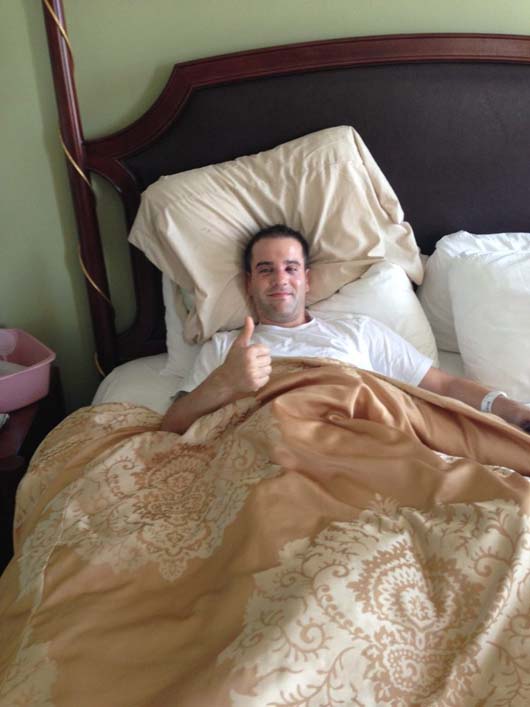 Chad and Holly put their vows to the test and decided to move on with the ceremony. Loving each other in sickness and in health was no joke to this couple.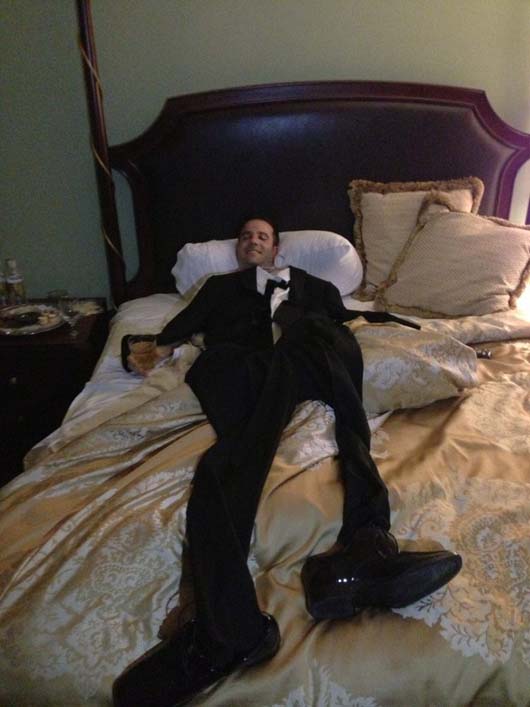 ---
Doctors told Chad to cancel the wedding, but he refused. "I'm sorry, that's not an option. I'm getting married tomorrow," Chad replied. He then convinced the doctors to move him to a hotel room at the Francis Marion Hotel, where the reception was to be.
Chad and Holly told the wedding videographer to film the wedding in Chad's hotel room. Although Chad couldn't move and couldn't be properly dressed for the occasion (although they draped a tuxedo over his bed covers), they still exchanged their vows.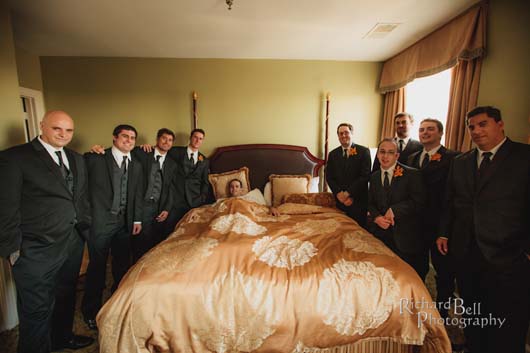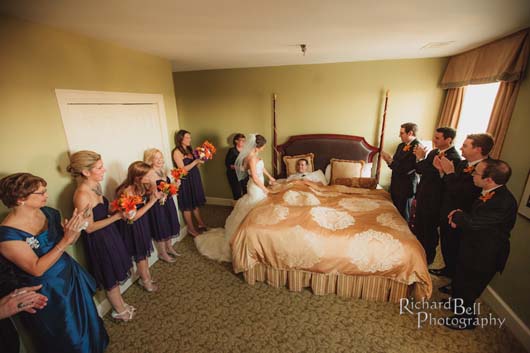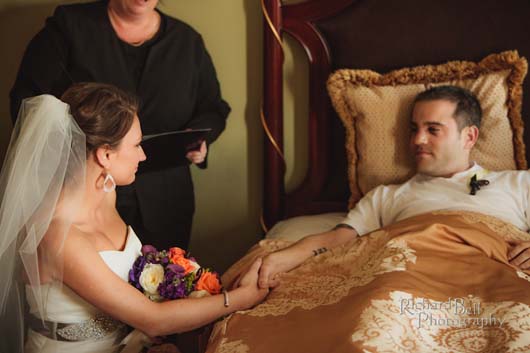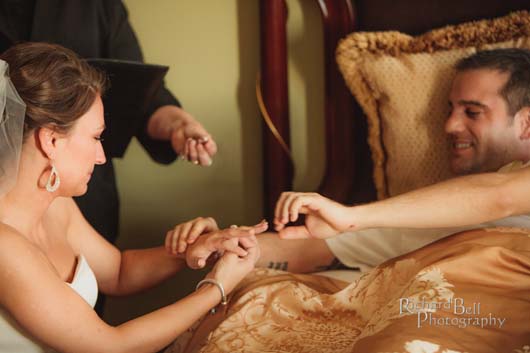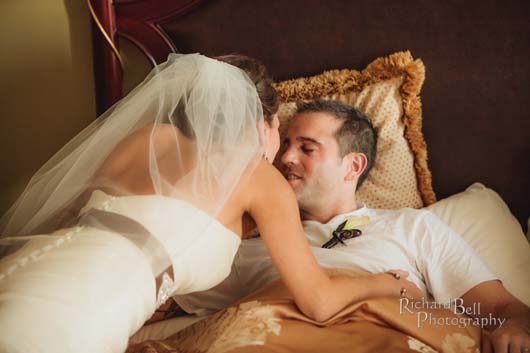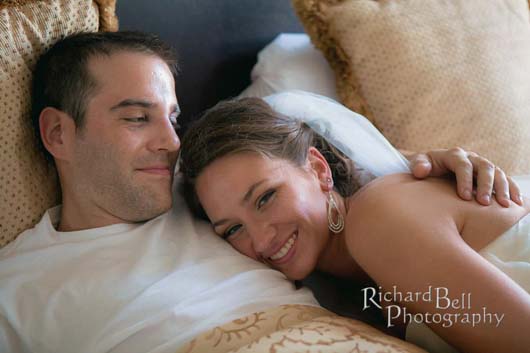 Later, the congregation in the church was notified about the accident and the change of plans. Since Holly and Chad weren't able to make it themselves, they just played the video of the hotel room wedding.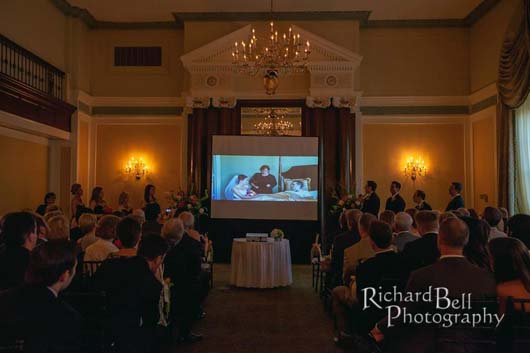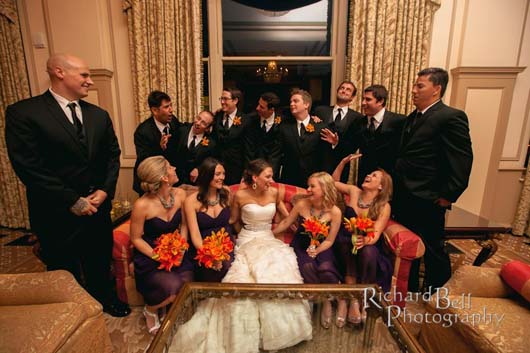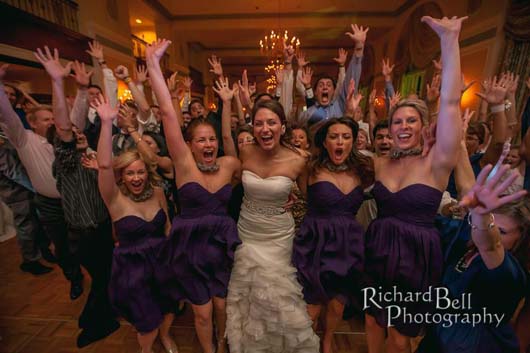 The happiness and the love of this couple was evident - and it's touching to see they respected their wedding, vows and love so much to pull through and have the ceremony, even though Chad was in a serious accident a day before. This is one of the the purest love stories we have ever came across and we were happy to share it with you. We pray everyone can find their soulmate, just like Holly and Chad did!