S. Truett Cathy
1921-2014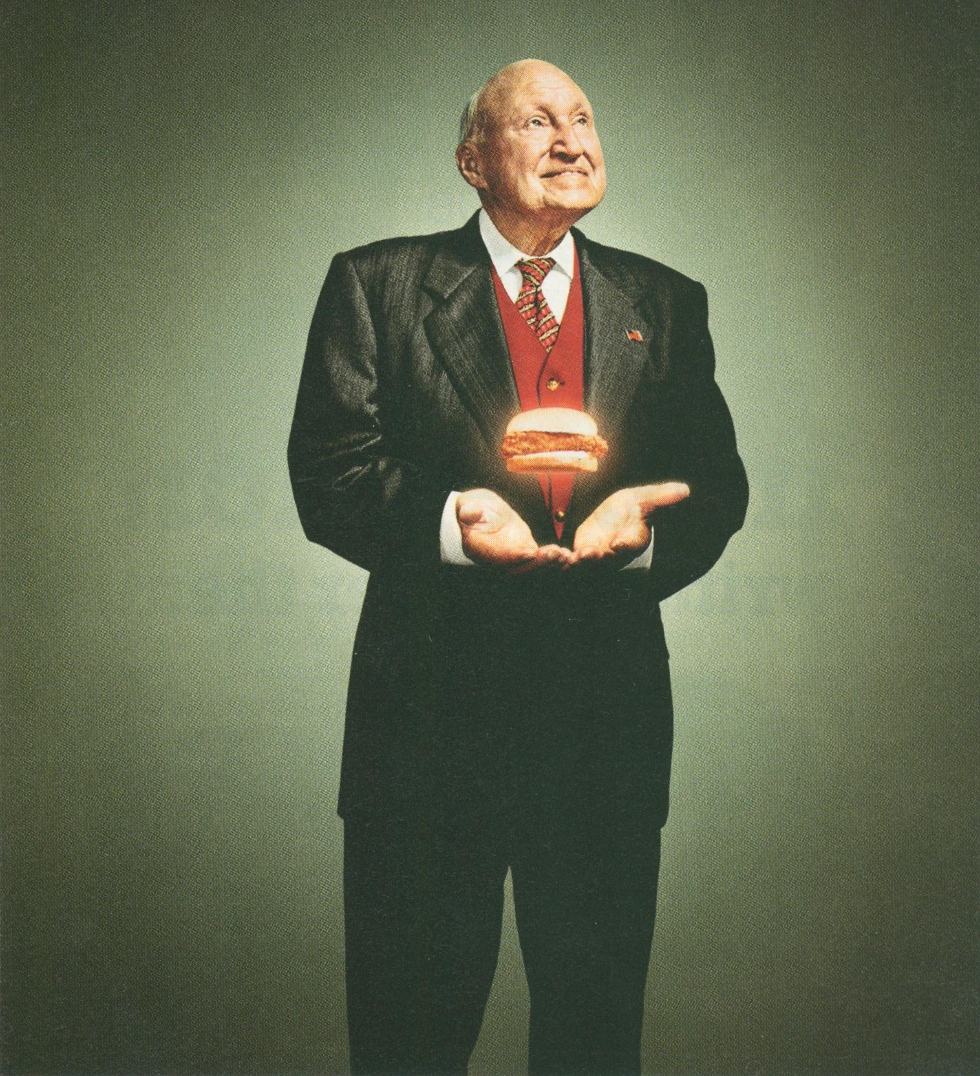 The maker of America's most loved chicken sandwich and Chick-fil-A's founder, S. Truett Cathy went to be with Jesus on Monday September 8. 2014. He was blessed to live a full 93 years. Cathy passed away in his home with his family surrounding him. Cathy leaves behind his beautiful wife of 65 years, two sons, one daughter, 19 grandchildren and 18 great-grandchildren. Next to his faith, Cathy kept his family as his top priority.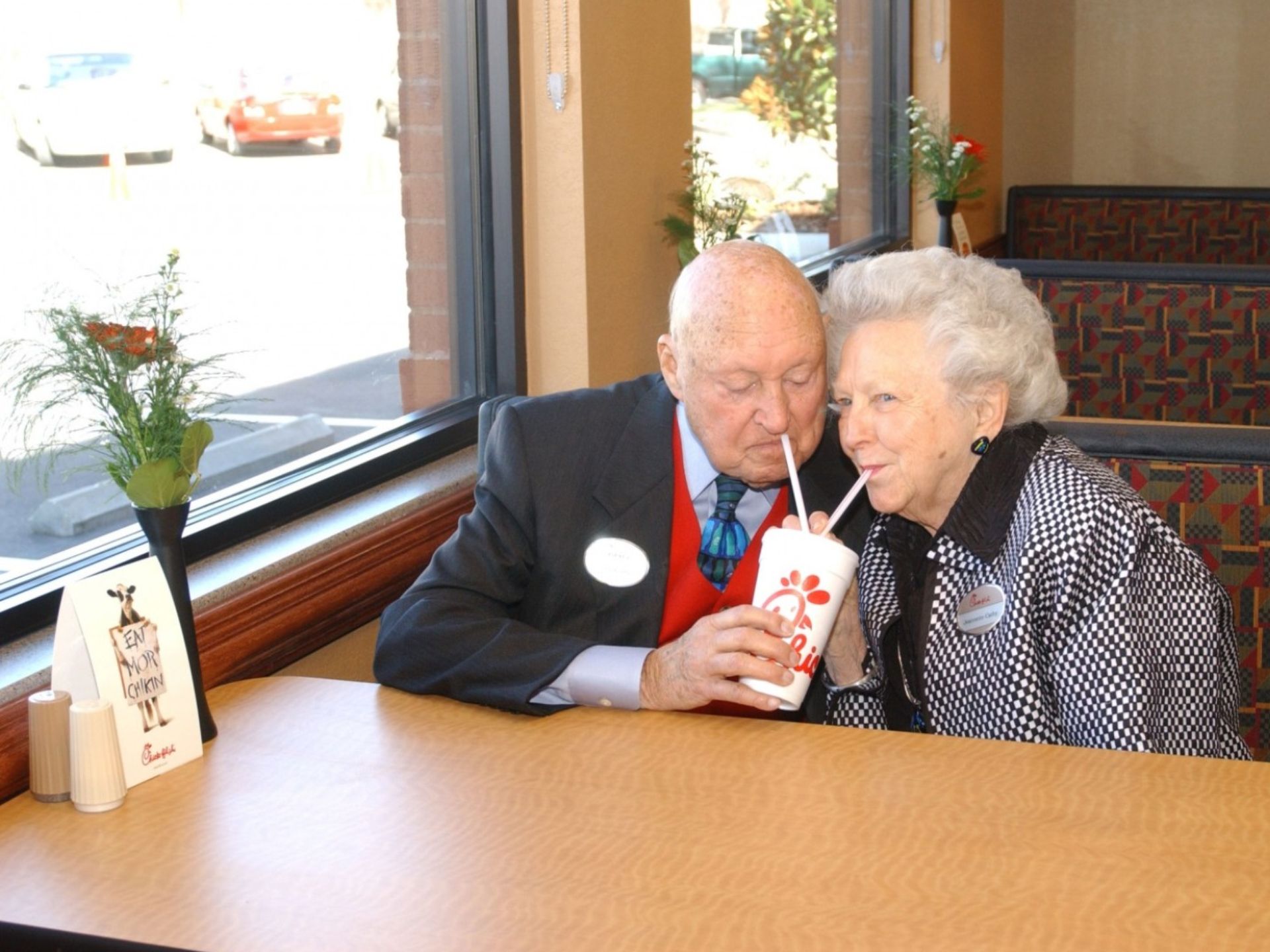 Cathy believes that he developed his work ethic from growing up as a poor child. As a little boy he would sell bottles of Coca-Cola to make money. Years later, he and his brother opened up their very first restaurant 1946. They called it The Dwarf Grill because the building was so tiny.
"I've experienced poverty and plenty and there's a lesson to be learned when you're brought up in poverty," he said. "I had to create some good work habits and attitude."
The infamous chicken sandwich was born in 1961 when an airline catering company sold Cathy the boneless chicken breast that were too big for them to use. Cathy pressured cook the chicken and served them to customers on delicious buttered buns. Truett Cathy sold the sandwiches to independent restaurants until he opened up the very first Chick-fil-A in an Atlanta mall in 1967. The Chick-fil-A restaurants sold a piece of the south with it's fried chicken sandwiches, sweet tea, biscuits and gravy.
As most of us know Chick-fil-A is well known for its family and Christian values. All of its hundreds of restaurants are closed on Sunday, the Lord's day, to allow employees a day of worship, rest, and time with family. Even though the restaurant closes it's doors for one day, it makes just as much money as its competitors do in seven full days. The company has also been blessed with "46 consecutive years of positive sales growth." This goes to show that God has honored the Cathy's obedience.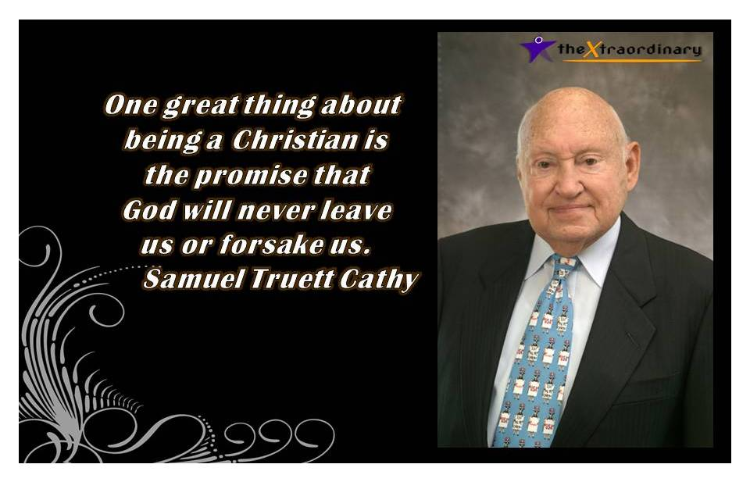 Outside of the restaurant business, Cathy had a heart for children. He open foster care homes in Alabama, Georgia, Tennessee and Brazil. Once he pardoned two girls who caused $30,000 in damage to his home in Florida. He worked out a deal with their parents and they weren't allowed to watch TV or play video games. They were made to write, "I will not vandalize other people's property" 1,000 times. The reason why he did this was so the girls would not have a criminal record.
Cathy was very involved in operating Chick-fil-A -- even into his eighties. "Why would I retire from something I enjoy doing?" he said. "I can hardly wait to get here."
We will all have to agree that Truett Cathy was an amazing man who lived out God's calling for his life. We can thank him for so many good meals with waffle fries, sweet tea, and chicken sandwiches. He can also thank him for shining the light of Christ in the business world.
Truett Cathy said. "I'd like to be remembered as one who kept my priorities in the right order. We live in a changing world, but we need to be reminded that the important things have not changed. I have always encouraged my restaurant operators and team members to give back to the local community. We should be about more than just selling chicken; we should be a part of our customers' lives and the communities in which we serve."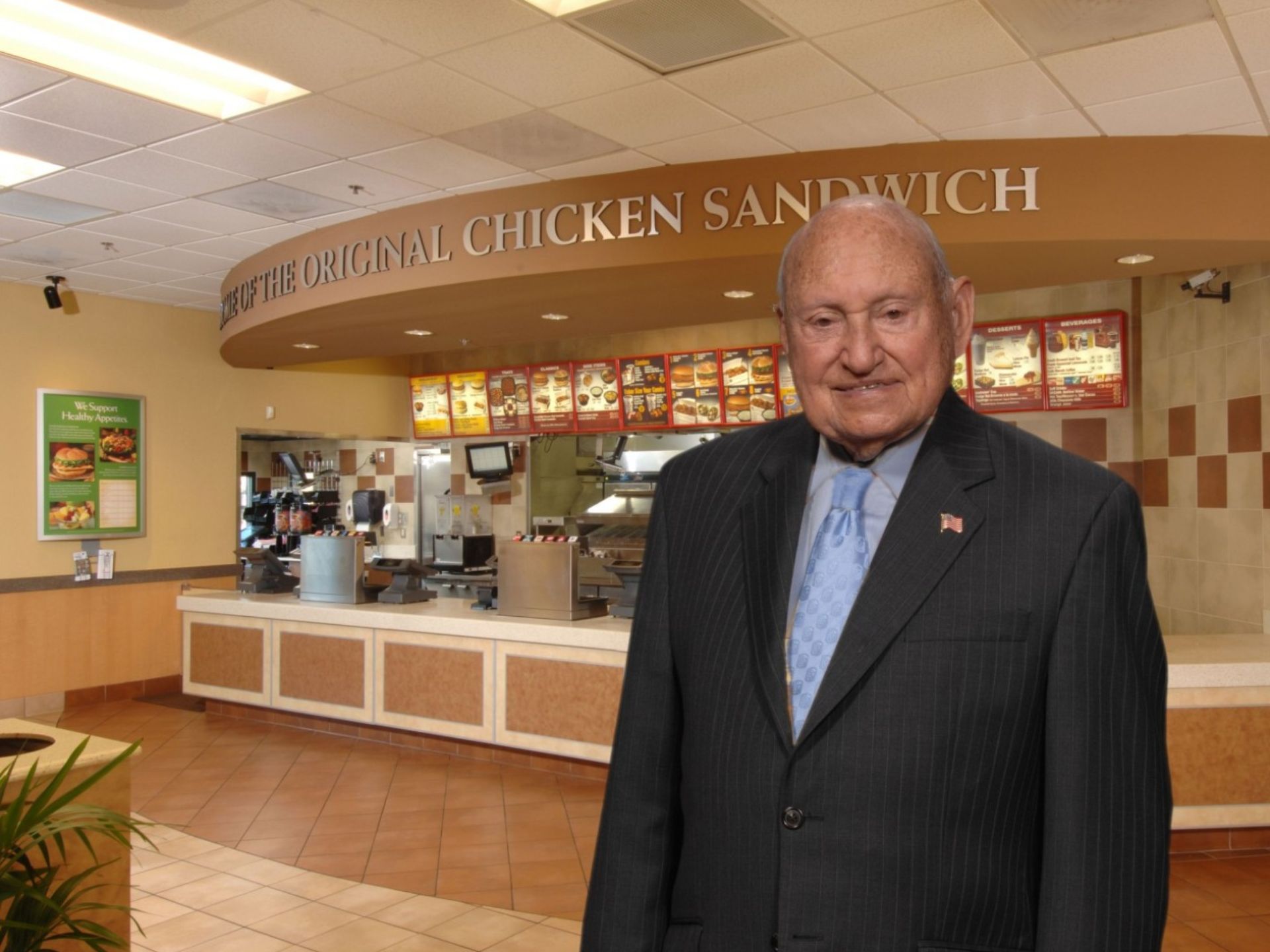 Watch S. Truett Cathy's appearance on the 700 Club:

Credit: Fox News, Cathy Family