When Joseph was found by his rescuers, he was emaciated and terribly neglected. He had been tied to the same tree for four years. He had very little food and water nearby... the years of abuse resulted in a creature that barely looked like a dog. He was was battling for his life.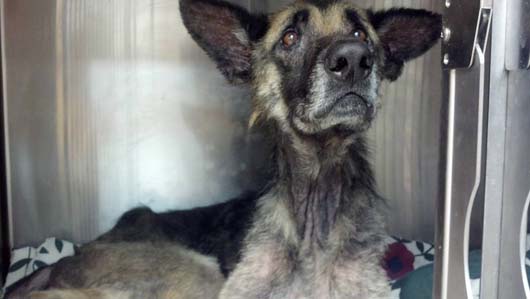 Jeremy Shane Temple, a Middletown man and Joseph's owner was charged with animal cruelty. He was only fined $25.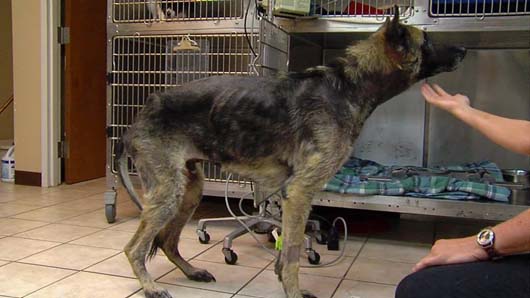 The most important part of this story is that Joseph is now safe & recovering at The West Chester Veterinary Center.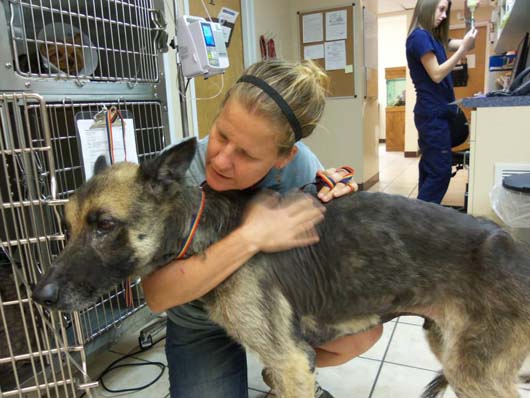 Joseph never received veterinary care in his life; all of this attention and love is new to him. He is unfortunately heartworm positive, but he is a fighter.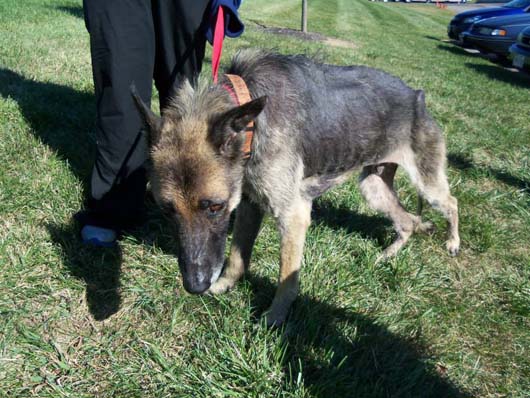 No animal should be shown cruelty like this. When approached in the past about Joseph's appearance, Jeremy lied and told suspicious neighbors that Joseph had a disease that made him appear to be emaciated.
When an arresting officer asked the owner about Joseph's condition, he allegedly said, "The dog is not a human."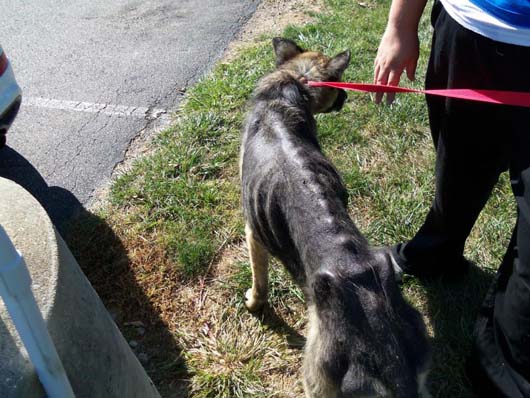 No Jeremy, he isn't a human. He is more loving, compassionate and understanding than you were to him... no matter what abuse you put him through.
We pray Jeremy recovers well and we are thankful that kind-hearted people saved him and are now there to help him heal.
(via)