You are about to fall in love with Maddie! Maddie is an adventurous Coonhound that likes to get into, or shall we say 'onto' everything! Maddie is such a professional stander-on-topper that has never fallen, nor been hurt while trying out her amusing antics. Now, Maddie is using her skills to travel through all 50 states with her owner to help shelter and rescue dogs from sea to shining sea!
Maddie's on a skateboard.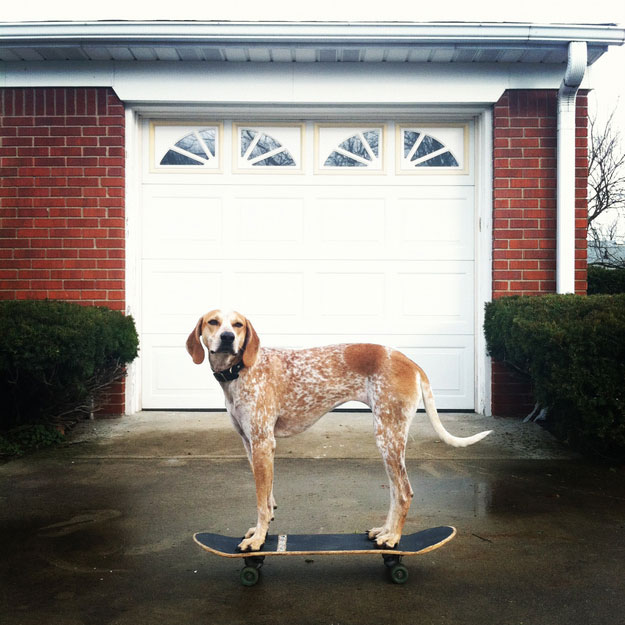 Maddie's on the park sign and taking a dog breath of fresh air.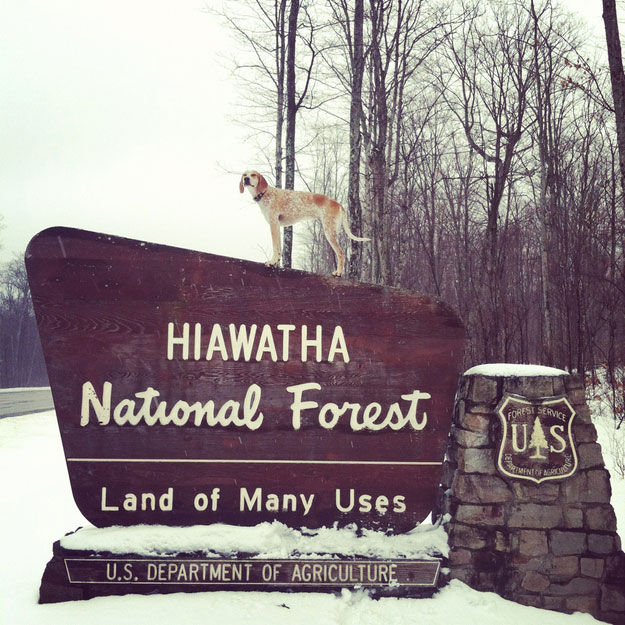 Maddie's on a propane tank?!?!? Good thing she's not a hot dog.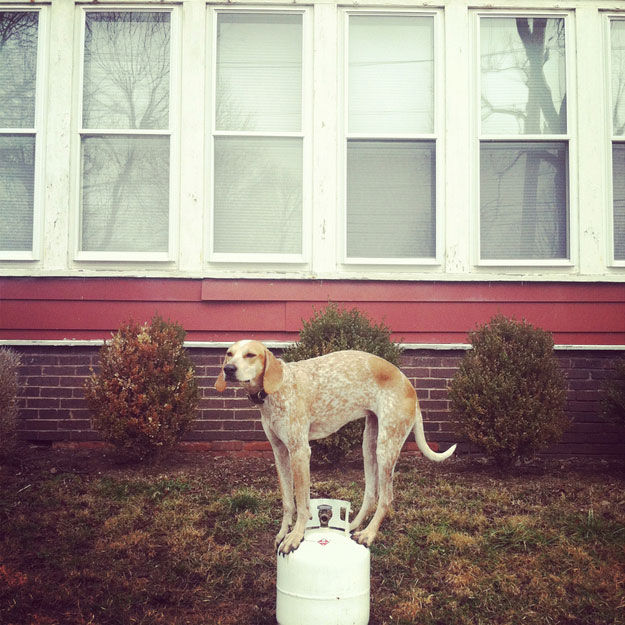 Maddie the dog on the logs.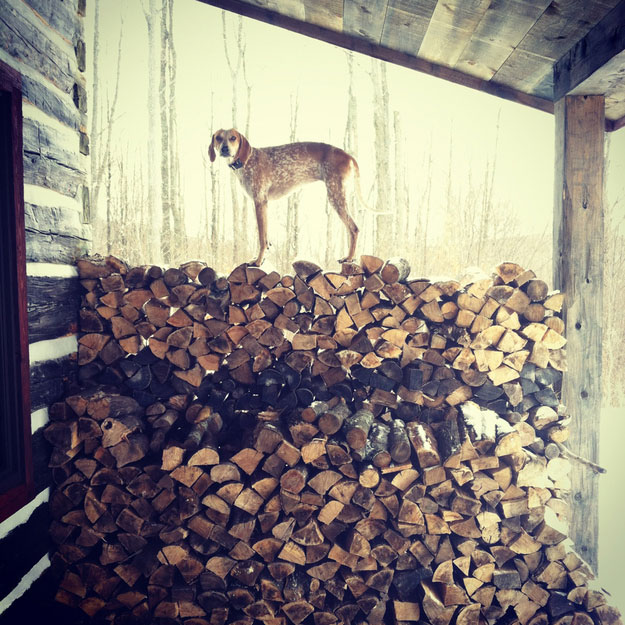 Maddie!!! How did you get up there?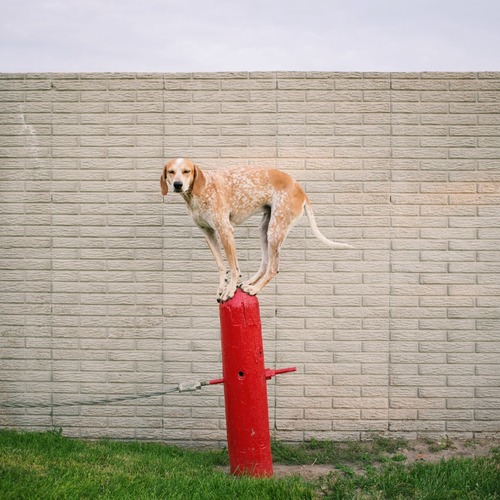 Maddie can you help me open this Nutella?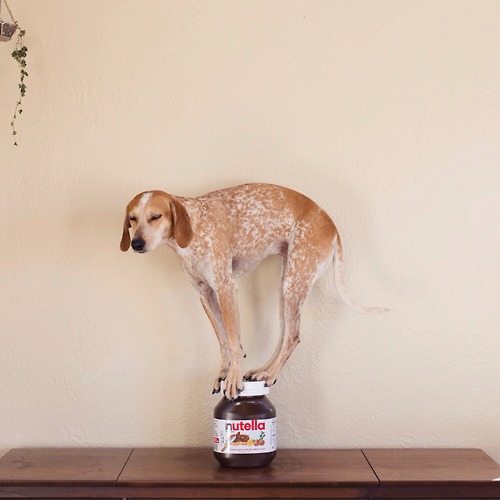 Maddie, we think those are for the kids!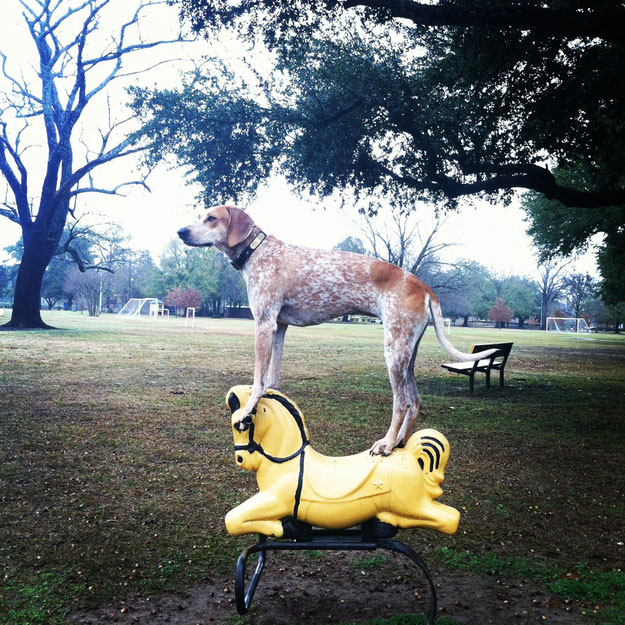 How about this one instead?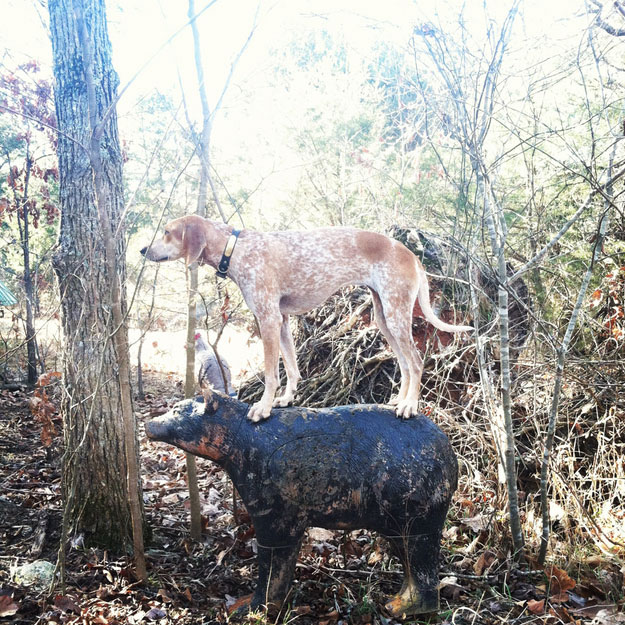 What's for dinner tonight Maddie? Baked Beans….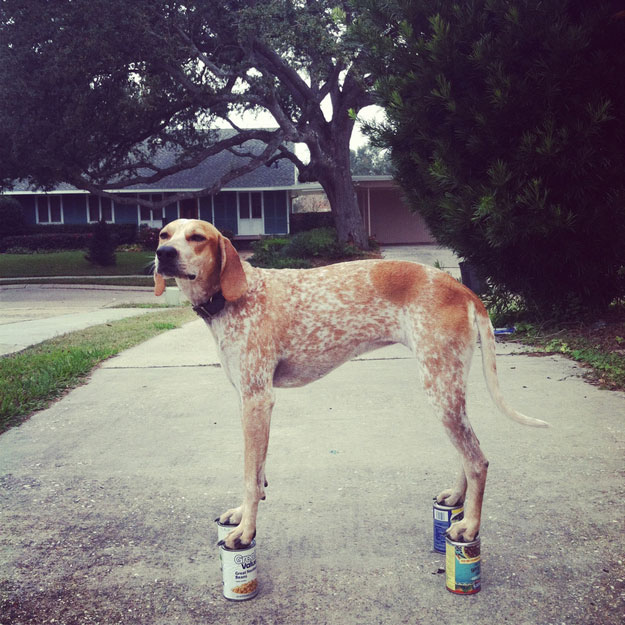 And watermelon.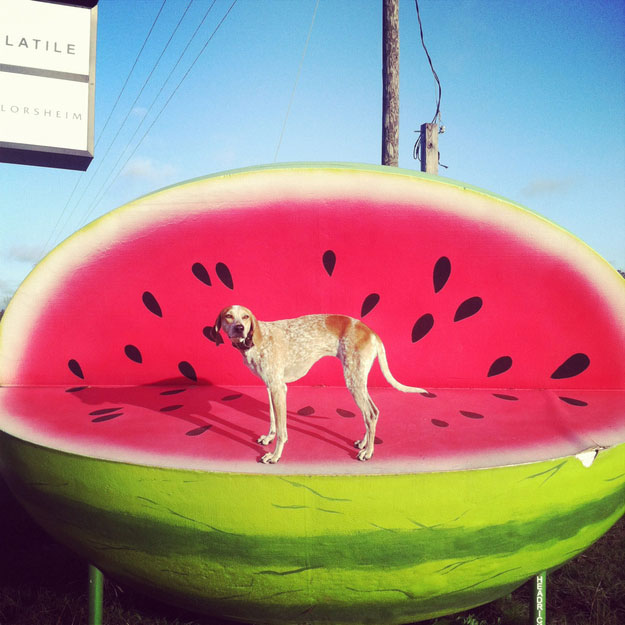 Please take the TV…but don't take our Maddie.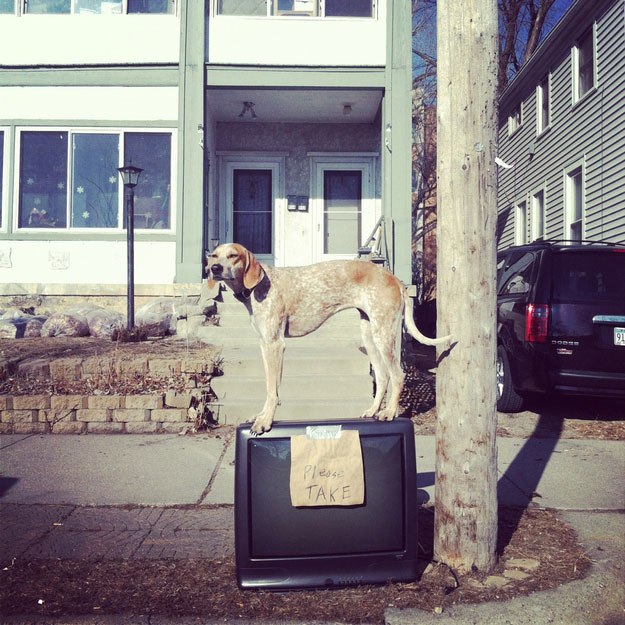 Maddie is changing the norm for dogs everywhere.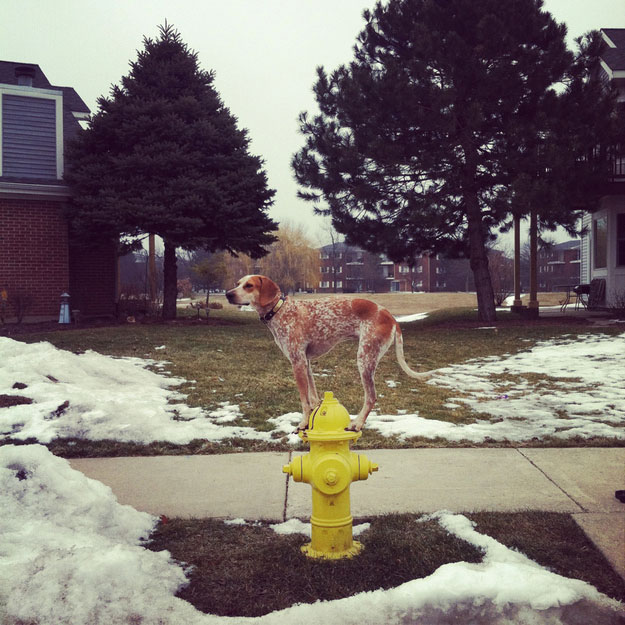 What's higher than gas prices? Maddie!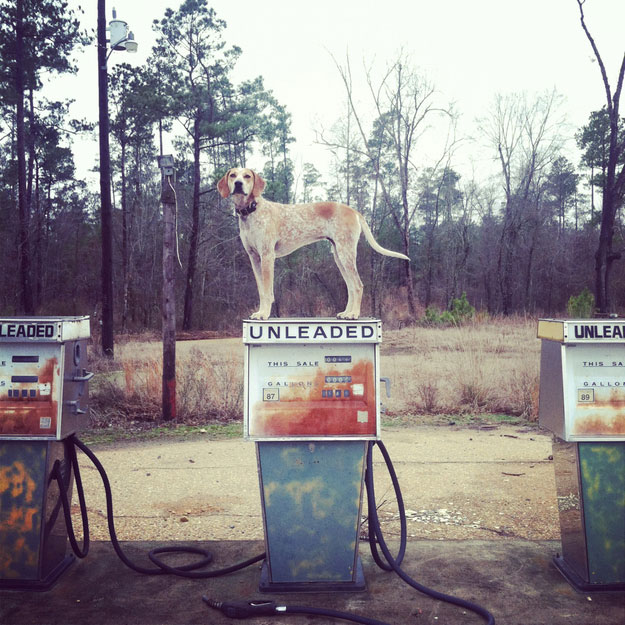 Maddie on a rock... and on top of the world.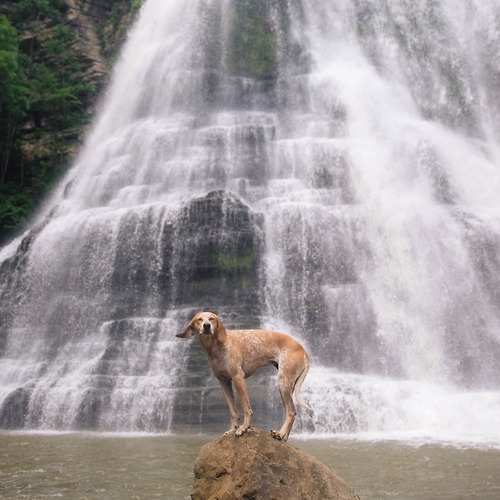 Maddie on a baby! So snuggly-wuggly!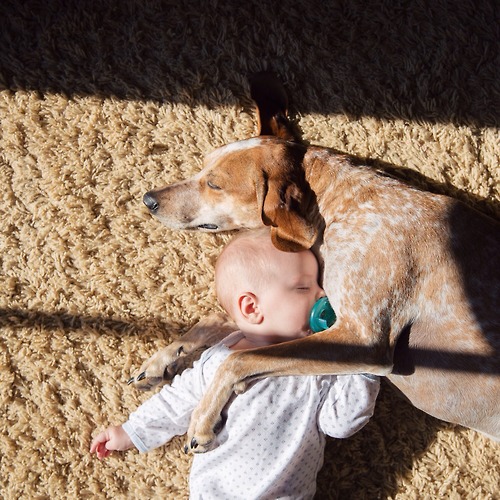 And before we let you go, we thought we'd let you see Maddie under cover.
Maddie in heaven!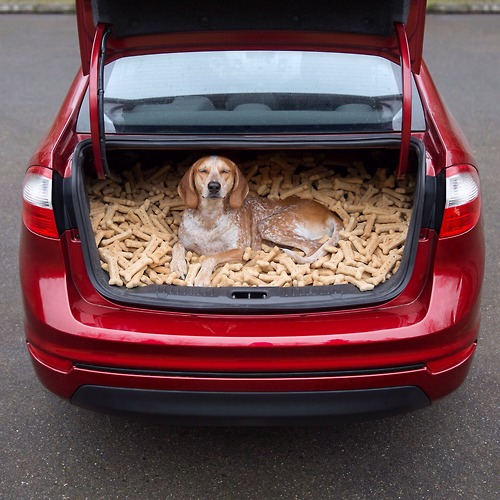 Credit: Maddie on Things