A Heart Of Compassion
Casey Lessard considers himself just an average guy. He's completely dedicated to his job as a firefighter. It takes up the vast majority of his time, and he doesn't mind a bit. And to us, that's what makes Casey more than "just average." Helping others is what's most important to him. And now, he's getting worldwide attention for that big heart of his -- attention this humble guy just shrugs off.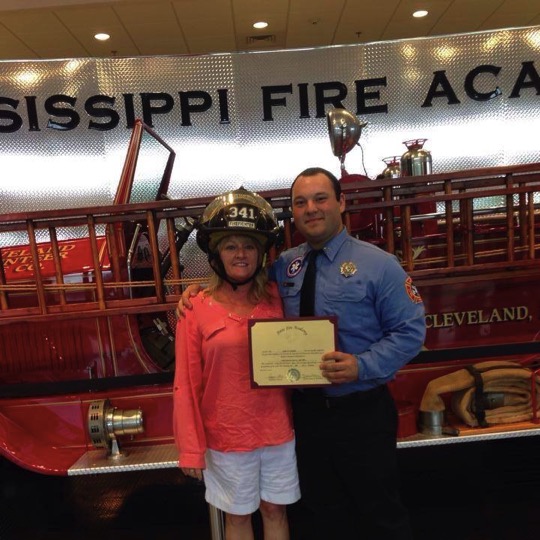 Credit: Facebook
So why is Casey suddenly being thrust into the limelight? It's all because of his beautiful act of compassion at the scene of a car crash -- the pictures from which have gone viral. And while it's a photo of Casey that is going viral, there are many unsung heroes from that day.
It all started when a vehicle containing Vanessa and her 5 children went of the road and rolled several times. Two of the children were in car seats, and were kept safe. Everyone else was thrown from the vehicle.
Good Samaritans, including two sisters and retired firefighter, Rick Camarena, stopped and offered aid until Casey and his fellow firefighters arrived. The team stabilized the most seriously injured first, and then Casey turned his attention to preschool aged Gabriel.
Gabriel was placed on a backboard and would be the last to be put in an ambulance. He was in pain, terrified and sick with worry over his injured family members. And that's when Casey's big heart took over.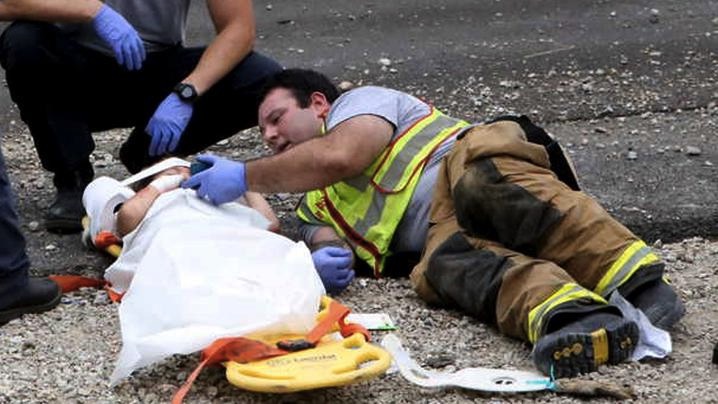 Credit: John Fitzhugh/Sun Herald
Casey asked to borrow Rick's cell phone (his own phone was inaccessible). He got onto the ground and lay next to the frightened little boy. He used the cell phone to pull up clips from the children's movie, Happy Feet, on Netflix and played it for Gabriel, in order to "take the bad out of the situation."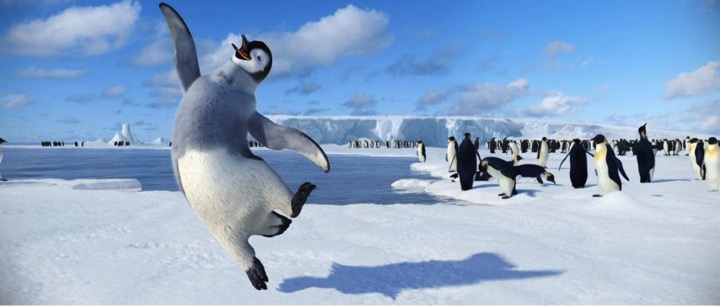 Credit: Warner Brothers Entertainment
"He went from crying to instantly calm," fire captain Darren Peterson told the Sun Herald.
The clips were short, so Casey spent the time that the video wasn't playing to just talk to Gabriel, to keep him calm and distracted from the chaos around them.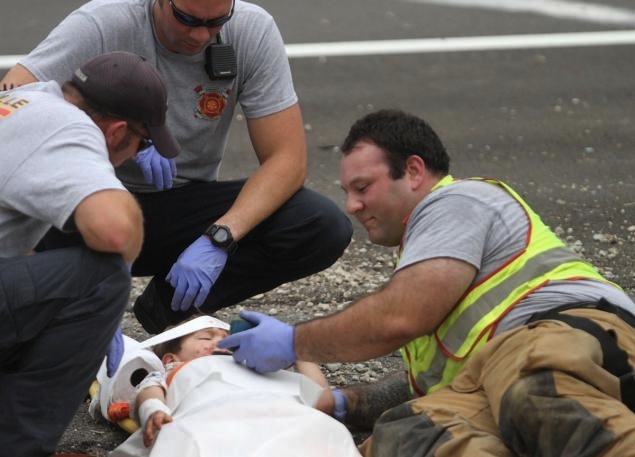 Credit: John Fitzhugh/Sun Herald
The photos of the touching scene have gone viral and Casey is being hailed as a hero. Something that surprises the sweet young man. He says he was just doing his job. He says,
"When on a scene, it doesn't matter who they are. You help them."
But there's no doubt that when little Gabriel thinks back to the horrible accident, he'll always remember the special angel that showed him such tenderness.
The two sisters who had stopped at the scene were kind enough to set up a GoFundMe page for the family, who is still healing. According to updates posted on the GoFundMe page, the two youngest children pulled from the car were unharmed. Gabriel was taken to the hospital, stitched up, and was released.
Please continue to pray for mom, Vanessa, and the two other children, TJ and Avianna, as they are still in the hospital healing. Vanessa broke several bones, including her spine, but had an operation and has even taken her first steps, praise God. Avianna and TJ are improving, though still have a long way to go.
As for Casey, the shy and humble guy is still stunned by how much attention the story has gotten, even as far as Australia, Germany and Denmark. However, he is grateful that the story has helped shine a light on the noble work and compassion of first responders. He says,
"We're not so cold that we don't see people how they really are. We're average people, too. We have feelings."
God bless the brave men and women who join this line of work to help others. Keep them safe, as they put their lives in danger in order to save those in need.
Now check out this story about a big hearted police officer who spent over an hour rocking a frightened baby.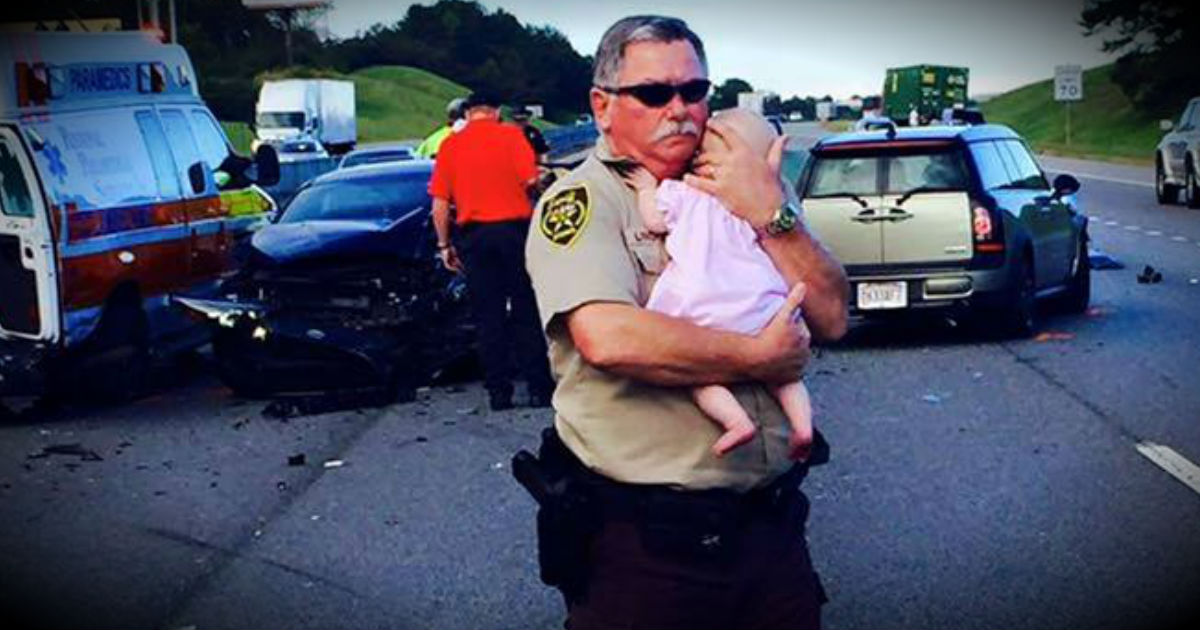 h/t: GodUpdates
Her dad was shot and killed...how this bride honors him on her big day!