Kye is a K-9 who will be forever known for his loyalty and bravery. Sadly, the 3-year-old German shepherd died in the line of duty when he was stabbed repeatedly by a burglar, who was also died at the scene. Staff Sgt. Ryan Stark was Kye's handler who had to go to great measures to take control of the crime scene.
This wasn't the first time that Sgt. Stark lost one his K-9 partners. Just a few short years ago he lost his K-9 co-worker Jake who died of old age. To ease the grieving police officer's pain the Oklahoma City Police Department said goodbye to Kye with a funeral complete with full honors -- just as anyone who lays down his life for another deserves.
"I know the bond that a man has with a dog, and it's a family member," said one of the city's former football coaches Barry Switzer.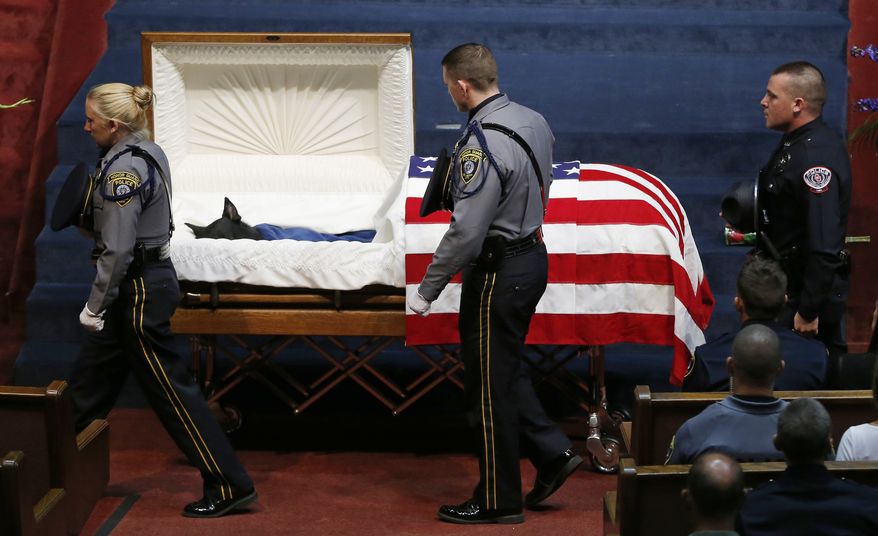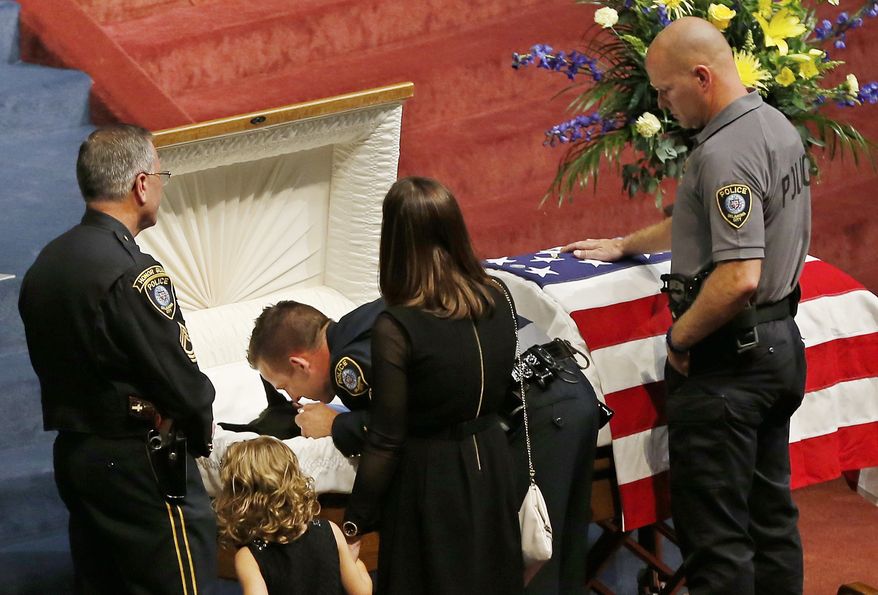 Hundreds of citizens both dog-lovers and Sgt.Stark-lovers showed up to say their final goodbyes to the hero with four paws and to comfort the brave man that led him.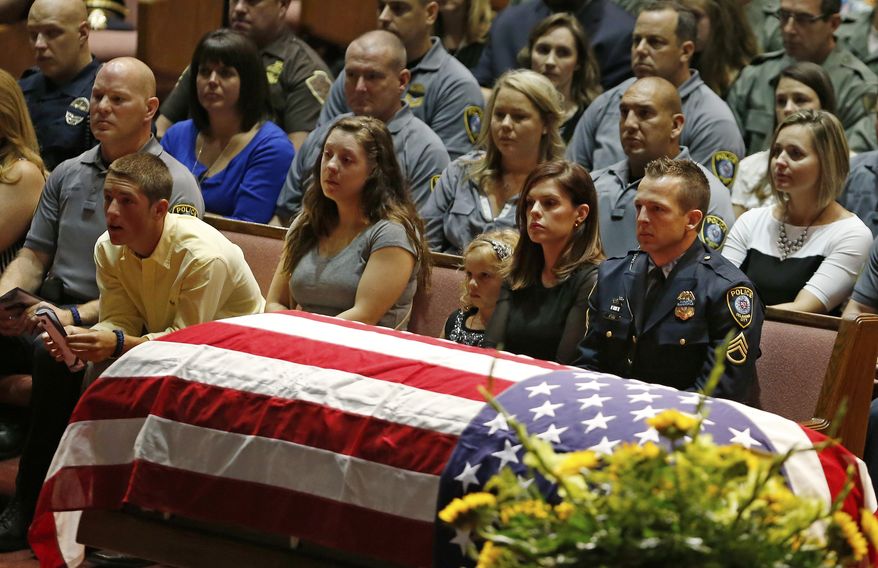 "Without question, Kye's sacrifice saved the life of one of the officers," said Sgt. Coy Gilbert, who gave the uplifting eulogy at the First Baptist Church.
Fellow K-9 handlers traveled from all over the state with their furry partners at their side to salute Kye's casket and his legacy of sacrifice, love, and courage. Kye's casket was blanketed with an American flag and was guarded by a fully uniformed officer on each side.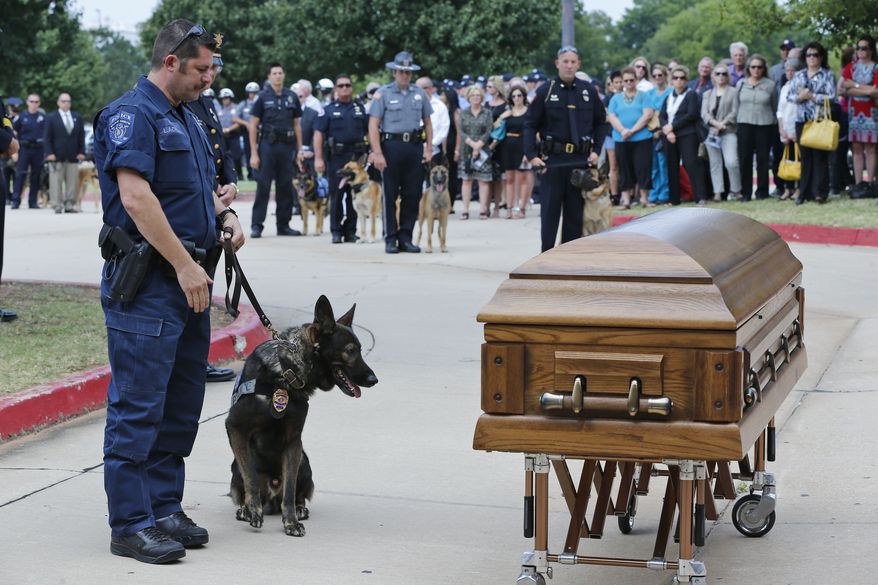 "(The K-9s) don't show any signs of fear. They don't care what the guy has done, whether he's armed with a gun or shot people or whatever the case," Sgt. Stark said. "Obviously, we couldn't do the job that we do without them. I rely on him to keep me safe and to keep me alive."
"It could have been any of us," Edmond police Officer Joe Rice said.
To remember the K-9 hero that saved his life, Sgt. Stark and his family were presented with the shell casings from a 21-gun salute done in Kye's honor. Also, in his sweet memory the family was given the American flag from Kye's casket.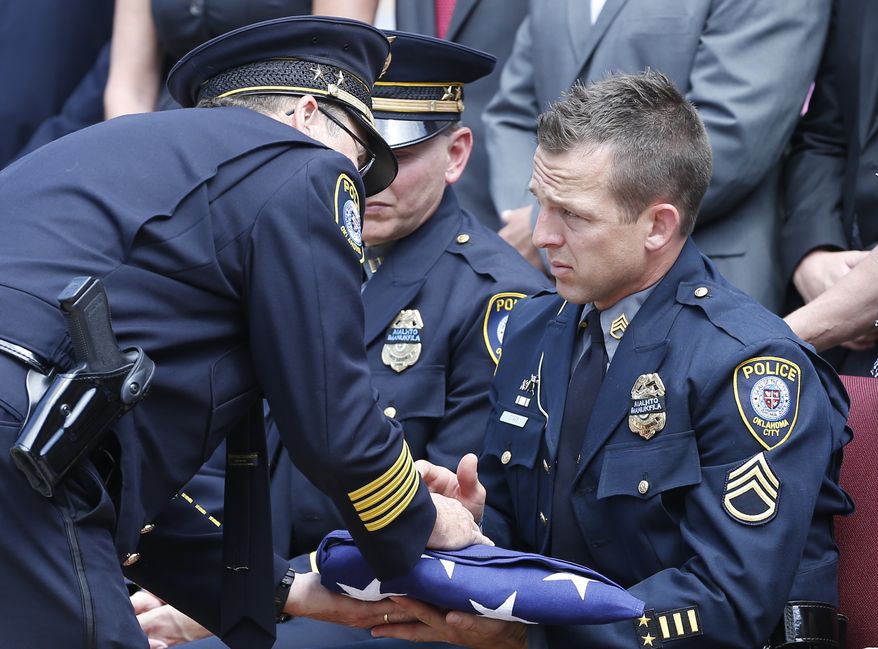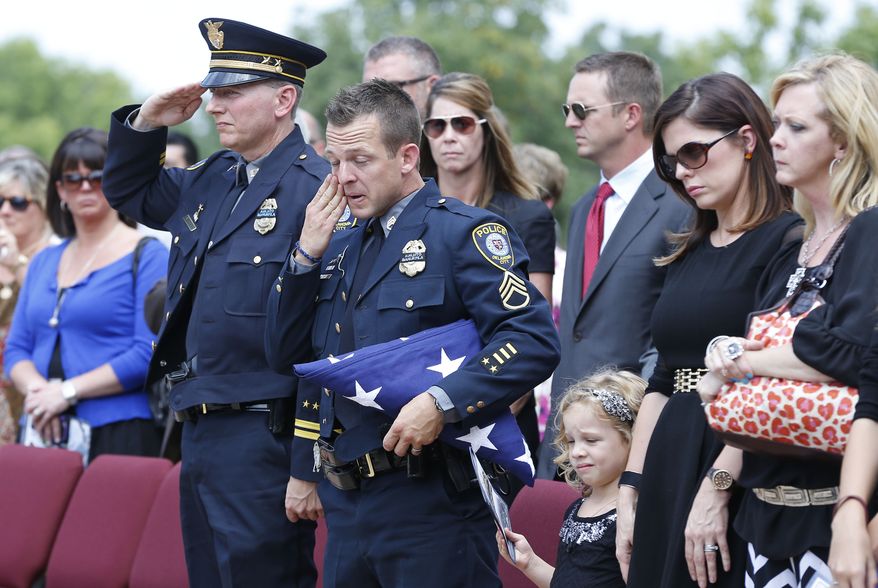 The remains of the Kye the K-9 will be given to the Stark family. Perhaps whenever they think of Kye they will be forever grateful for the life of Sgt. Stark, who is alive today because of the angelic brave hero with four paws. We thank God for sparing the life of one of our own earthly protectors, and for using one of his finest animal creations as a guardian angel.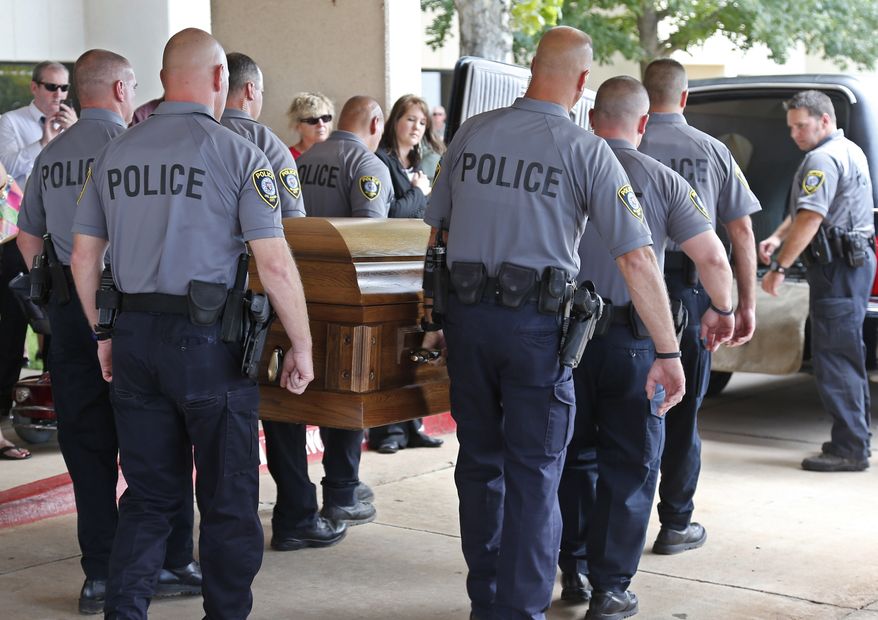 Check out the video here: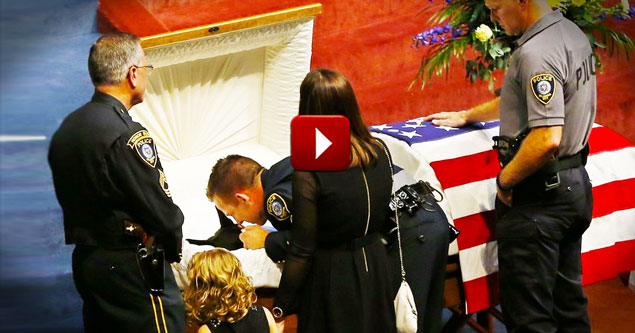 Read more: KOCO.com, Washington Times