Chick-Fil-A Stands Firm
Once again, Chick-Fil-A is challenged for what they believe in and once again, they state their position with conviction. Praise God for the men and women who stand tall as they represent God and His word.
A Chick-Fil-A franchise donated 200 meals to the football booster club in Ventura County, California, to sell at back-to-school night in order to help the club pay for football uniforms, among other things. (That's a generous donation)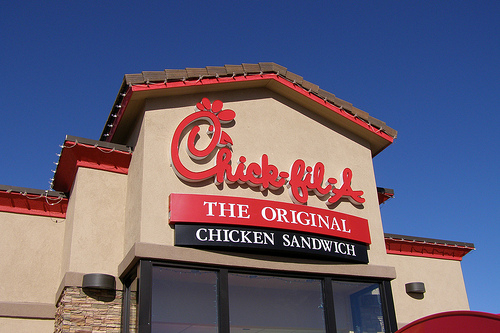 But a high school principal has banned the football booster club from selling Chick-Fil-A chicken sandwiches, because he believes they might offend gay students and their parents.
Ventura High School Principal Val Wyatt said recently that the, "football booster club could not sell Chick-fil-A sandwiches at Wednesday's back-to-school night because the restaurant's beliefs could offend some students and their parents.

"With their political stance on gay rights and because the students of Ventura High School and their parents would be at the event, I didn't want them (Chick-Fil-A) on campus," Wyatt said.

[…]"We value inclusivity and diversity on our campus and all of our events and activities are going to adhere to our mission," Ventura Unified School District Superintendent Trudy Tuttle Arriaga said.
The heart of the Chick-Fil-A controversy is their CEO Dan Cathy's public support of traditional marriage in an interview, garnering a backlash from some who were against it, and a massive boycott from those who supported it.
Here is his exact quote:
Some have opposed the company's support of the traditional family. "Well, guilty as charged," said Cathy when asked about the company's position.
"We are very much supportive of the family — the biblical definition of the family unit. We are a family-owned business, a family-led business, and we are married to our first wives. We give God thanks for that."
While Cathy didn't hide his opposition to gay marriage, there was nothing derogatory or hateful towards gay people in his comments. Also, no evidence has ever been presented that any Chick-Fil-A franchise has ever denied service to openly gay customers and their families. In addition, Chick-Fil-A no longer even donates money to political organizations supporting traditional marriage.
If conservatives, Christians, or Muslims placed in positions of public authority banned or boycotted all causes or businesses that they personally disagreed with from interacting with customers at public events, either because of what those enterprises sold or the causes they gave to, there would be thousands of companies around the nation forbidden from selling to customers.
It's not the job of public officials to monitor businesses for political speech; especially when all the company in question is doing at a particular public event is providing customers with tasty chicken sandwiches.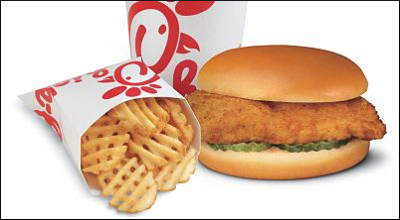 If the cause one is against is perceived as discrimination against gays, the solution is not discrimination against Christians – it's tolerance for political differences. A person may not like a business because of the causes that company supports, but the solution for that person is not to support it with his own money and to discuss what his problems with the business are with those who care.
Isaiah 41:10 encourages us, "Fear not, for I am with you; be not dismayed, for I am your God. I will strengthen you, Yes, I will help you, I will uphold you with My righteous right hand."
Find out why Chick-Fil-A closed their doors...and you'll be glad!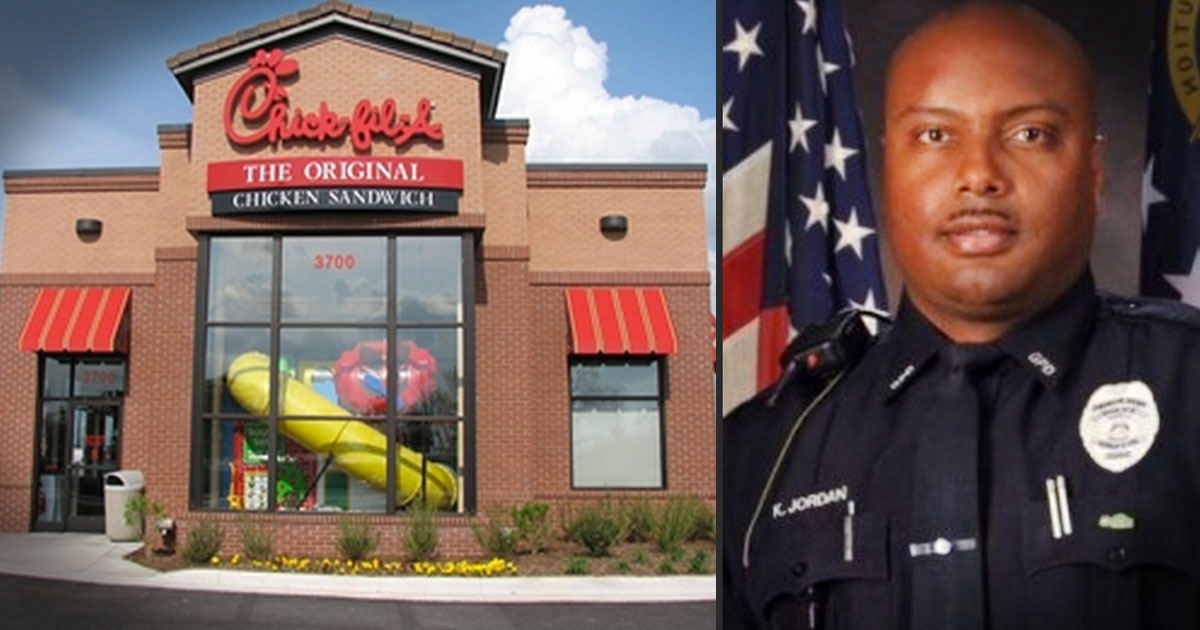 HT: GodUpdates
Here is a Chick-Fil-A manager who knows how to treat others with respect and love!